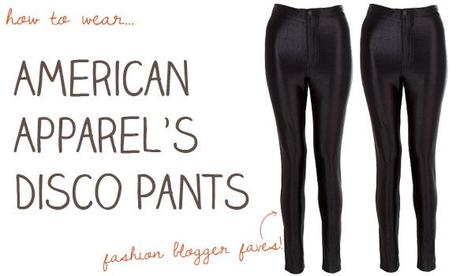 When we heard American Apparel was coming to Republic, we got very excited. We love their laidback, casual clothing and super bright neon shades, but really we were thinking of just one thing…
Disco Pants.
The American Apparel Disco Pants are HUGE. Obviously not in size – they're actually quite tiny – but they're loved by celebs, editors and bloggers alike. With the high waist, super-skinny fit and shiny stretch fabric, they're very Sandy-in-Grease and we have a MAJOR style crush. So to welcome the American Apparel range to Republic and celebrate the beauty of the Disco Pant, we've put together a style guide – take a look to find out how to wear the American Apparel Disco Pants.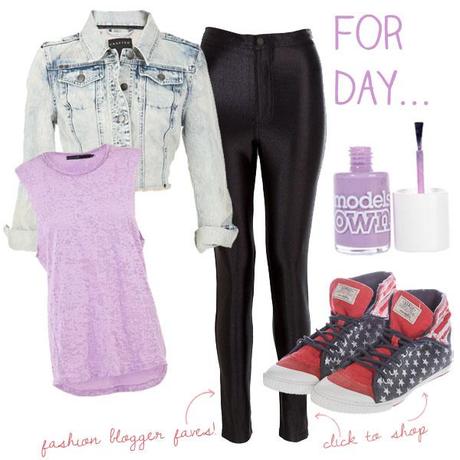 Despite the shiny fabric and skinny fit, the Disco Pants look great when dressed down for a more casual style. Team with a loose tee in a pretty pastel shade like this Crafted Basic Muscle Vest Top, then add the Crafted Cropped Denim Jacket to keep off the chill. Slip your feet into these Soul Cal Deluxe Stars and Stripes Hi-Tops and finish the look with a slick of Models Own Polish in light purple.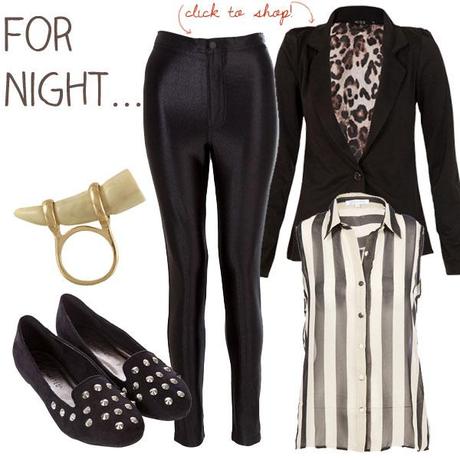 Disco Pants are the perfect alternative to a bodycon dress for a night out – give them a rock 'n' roll edge by pairing with this beetlejuice-style Glamorous Stripe Sleeveless Blouse. A black blazer like this Miso version gives the look structure and keeps it smart, while quirky jewelry like this Miso Horn Ring adds detail. Then slip on these Crafted Stud Slippers and you're good to go – so fierce!
We love the American Apparel Disco Pants, but what about you? Would you wear them? Tell us how!
Jen x
Social Media Team