As I approach my 33rd week of pregnancy (eek!) I'm getting more and more interested at how other women (more specifically - celebs) are dressing their baby bumps.
I can't wait to see how Kate Middleton will dress once she starts to show, and the same goes with Kim Kardashian.
One lady who always catches my eye is the absolutely stunning Amber Rose. It was her blue themed baby shower this weekend, and the gorgeous yummy mommy to be looked so stylish and showed off her baby bump to perfection in a fabulous Jeremy Scott for Adidas Originals Rainbow Keyboard dress. Known for her daring stance on maternity wear, Amber Rose didn't disappoint in this colourful little number.
She finished off her look with bright red lips and orange nails - perfect!
What do you think about Amber Rose's maternity wear attire? Are you excited to see how the next batch of preggo celebs will be dressing up their bumps? Enjoy x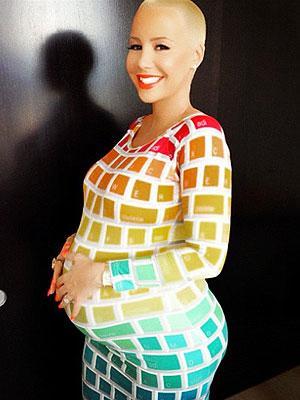 Amber Rose rocking the dress at her baby shower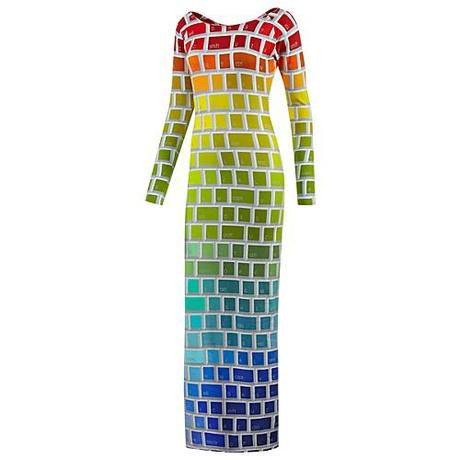 Jeremy Scott for Adidas Originals rainbow keyboard dress