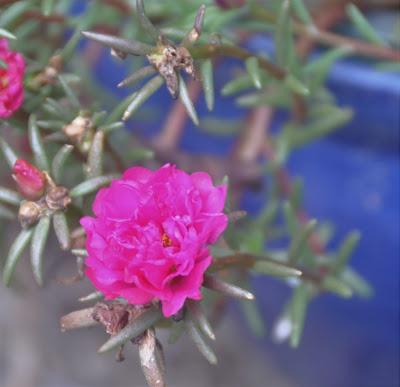 Almost a year ago I was jolting down our road in the back of an ambulance. In the wee hours of Saturday morning, there I was again -- only this time I got to sit up front.
John has been suffering from a persistent cough which comes and goes. Just when he would almost make up his mind to see the doctor, he'd wake up feeling fine -- and decide a trip to the clinic wasn't necessary.
Friday night we had friends over and Justin and Claui and some of their friends were here too. Late in the evening, after the young uns had gone home, we were sitting and chatting about lawn mowers and whether John should see a doctor as our friend Bob suggested should be a priority. Three of us were in favor of this plan; John was non-committal.)
In the midst of the discussion, John had a severe coughing attack -- so severe that he seemed to choke and then he passed out, falling from his chair to the floor. 
It was a very scary moment but almost at once, John came to. Bob was monitoring his pulse and after a few minutes told me to call 911. When the EMS arrived, they said that John had Atrial Fibrillation . . .
Hence the ride to the hospital. In the Emergency Room, we learned that he also has pneumonia. They at once gave him antibiotics and a medicine to slow his racing heart.
So he's in for a few days observation, hooked up to monitors and having all sorts of tests. He's feeling good and knows that he's where he needs to be. He's also a little chagrined at having given our friend Bob I told you so fodder for a lifetime.
I had to laugh when the young man who came to talk about John's eventual discharge asked if he used a cane or a walker. around the house.
"This man was mowing and weed-eating acres of hilly land day before yesterday," I told the fella. "Half a day with a walk-behind mower. No cane."