Happy Thursday Friends,
I hope you are having a wonderful day so far! Like most days, mine started out with an early morning workout. I had a great group of clients in the 7 AM class this morning and they rocked it as usual! :) One of the amazing things about teaching early morning classes is seeing the sun rise. The clouds were a gorgeous shade of pink this morning when I arrived at the studio.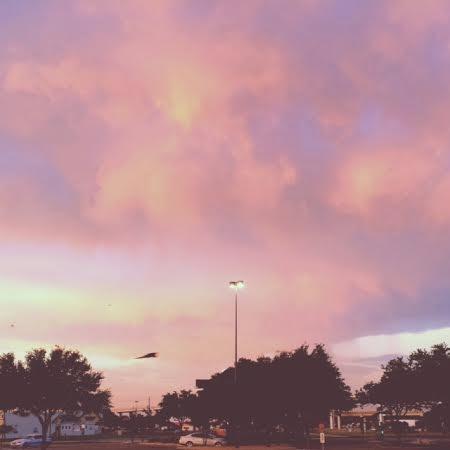 Last night, Roger, Todd, and some of the wonderful ladies from the studio through Eric and I a baby shower at Water 2 Wine. It was so much fun to get to socialize with everyone outside of class and E, Annabelle, and I felt so loved. The studio is my home away from home, and I feel so blessed to have such an amazing second family here in Austin. I don't have any of the pictures yet, but I will share those with you as soon as I get them. I did manage to snap a quick picture of the cookie cake they had made for us. They knew it was E's favorite! They also got me gluten free vanilla cupcakes from my favorite bakery!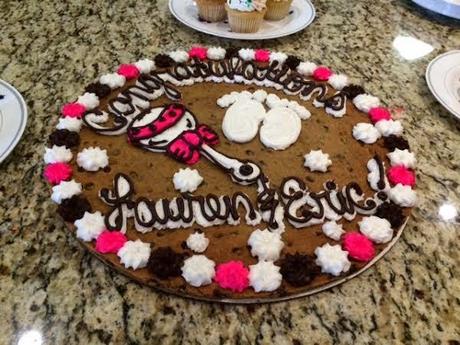 I can't believe Annabelle could be here in 3 short week or less! Yikes! To prepare for her arrival, I have been experimenting with recipes I can make ahead of time and freeze. On Sunday, I tried out a new blueberry muffin recipe using almond meal and flax seeds. I also tried to add a little extra protein with Greek yogurt. I was totally flying by the seat of my pants, but I was so excited with how it turned out. They even froze well! I have been eating on them all week. The best way to reheat them is to turn the oven on at 350 F, put the muffins in cold, and leave them in there for 15 minutes. They taste like they are fresh out of the oven every time.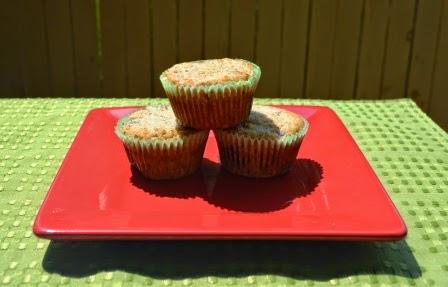 Almond Flax Blueberry Muffins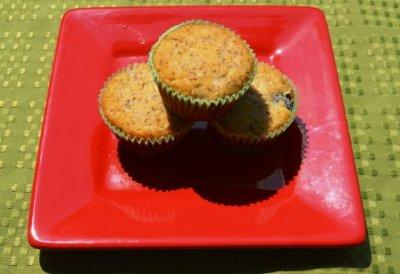 by
Lauren George
Prep Time:
10 minutes
Cook Time:
25 minutes
Keywords:
bake breakfast gluten-free 6063850
Ingredients
(18 muffins)
3 eggs
6 oz plain 0% Greek yogurt
1 cup unsweetened apple sauce
2 tbsp coconut oil melted
1 tsp vanilla extract
1 tbsp honey
2 1/2 cup almond meal
5 tbsp ground flax seeds
2 tsp baking powder
1 tsp cinnamon
6 packets of stevia
1 1/3 cup blueberries
Instructions Preheat oven to 350 degrees Fahrenheit and line muffin tin with paper or silicone liners. Combine all wet ingredients into a large bowl and mix well. Add dry ingredients to wet ingredients and stir until smooth. Fold in blueberries. Scoop batter into muffin liners. Almond meal does not rise much, so fill the muffin tins up almost to the top for full muffins. Bake in over for 25 minutes or until a tooth pick comes out dry. Powered by Recipage
I was a little weary about using almond meal because it tends to dry things out. However, these muffins were extremely moist and had a delightful nutty flavor. Let me know if you give them a try!
It's time for a little cardio via the treadmill for me and miss Annabelle. I hope you have a great rest of your Thursday.  
There are only a few days left to enter my
For Two Fitness Tank Top Giveaway
!
In health,

Posted by

Lauren George
at 4:32 PM

Email This
BlogThis!
Share to Twitter
Share to Facebook
Share to Pinterest