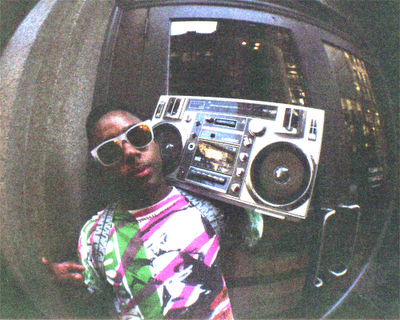 The most eclectic and democratic blogging playlist in the world is back after a lengthy shutdown, with a selection of tracks which will raise the debt ceiling and send a shiver down your spine.
Jame Blake ft. Chance the Rapper – 'Life Round Here'
James Blake and Chance the Rapper have both made great albums this year so it's no surprise that pairing them together has created one of the best collaborations of the year. Chance's disjointed stream of consciousness fits perfectly with Blake's glitchy, sparse production. The moment when Chance starts going in hard has to be one of the best parts of any song this year.
Dan Croll – 'Home'
Having caught him several times through the festival summer, I've been waiting eagerly for a big release from Dan Croll. 'Home', although a re-release of an earlier single, doesn't disappoint with its lilting, folky style and cinematic tribute to London. Croll sounds just like Jay Jay Pistolet before he went rubbish and started the Vaccines, just like British folk before Mumford made it a dirty phrase.
Giggs – '(Is It Gangsta?) Yes Yes Yes'
It seems like we've been waiting for Giggs' debut forever. Finally, this Monday, When It Will Stop came out, but the trials haven't finished as several HMV stores have cancelled the London rapper's in-store shows (at the request of the police, it has been elsewhere suggested). That will only be a minor bump in the road however as Giggs finally looks to conquer the mainstream with this suitably seething and eloquent first single, produced by Mark Ronson.
Asgeir – 'Was There Nothing?'
It is all too tempting to just write "If you like Bon Iver and Sigur Ros, you'll like this" here, and the comparisons are far too easier. Ethereal vocals and fingerpicked guitar are becoming a ubiquitous combination but it still works well when it's done well. Serve cold in a dark, draughty room for maximum effect.
Alison Gold – 'Chinese Food'
And finally, if you haven't heard it already yet, this is what's being called the sequel to Rebecca Black's infamous 'Friday'. It's suitably terrible and difficult to follow, living up to its predecessor's achievement of being perhaps the most bizarre piece of pop music ever recorded.