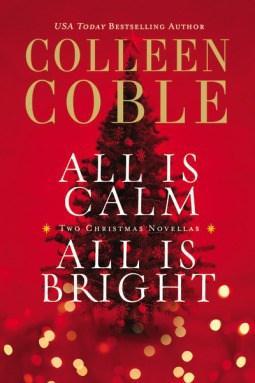 All Is Calm, All Is Bright by Colleen Coble
Published by Thomas Nelson on October 6th 2015
Genres: Fiction, Christian, Romance, Suspense, Contemporary
Pages: 200
Format: Paperback
Goodreads


All Is Calm – Brendan Waddell needs a place to recuperate. Lauren Everman needs a place to hide. It's going to be an unexpectedly romantic Christmas at Bluebird Ranch. Brendan Waddell has always considered Bluebird Ranch a little piece of heaven: an idyllic ranch that pairs abused children with abused horses, run by one of his old Marine buddies. 

All Is Bright – A romantic, Christmas wedding at her seaside hotel gives Delilah a chance to shine with her unique gifts. But will her light be snuffed out before the bride and groom say "I do"? As manager of the Tidewater Inn, Delilah Carter has been planning a spectacular Christmas wedding for her friends at the grand hotel overlooking the ocean. 
This book has two novellas perfect for your holiday reading. Each story is a part of a series, but they can be read independently. I really loved how they were the perfect length to read each of the stories in one sitting.
All Is Calm is based on characters from the author's Lonestar Series.  The main character, Lauren Everman, is in trouble after a jockey at the stable she worked at ended up dead. She returns to Bluebird Ranch, a place she loved as a child. The killer is still out after her and Brendan, a Special Ops Intel man helps her to find out who is responsible. Lauren and Brendan become close and have a budding romance.
All Is Bright is based on characters from Hope Beach and the Tidewater Inn. The manager of Tidewell Inn, Delilah, is being pursued by someone out to get revenge. Delilah helps Elin plan her wedding and she finds herself right in the scope of the killer. The Sheriff, Tom Bourne does all he can to protect her and find out who is behind the attacks. Delilah and Tom have some chemistry and develop a romance.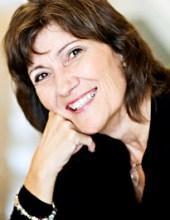 I really enjoyed these delightful Christmas novellas and they were a great quick read!  Here's a little about the author:
Best-selling author Colleen Coble's novels have won or finaled in awards ranging from the Best Books of Indiana, the ACFW Carol Award, the Romance Writers of America RITA, the Holt Medallion, the Daphne du Maurier, National Readers' Choice, and the Booksellers Best. She has over 2 million books in print and writes romantic mysteries because she loves to see justice prevail. Colleen is CEO of American Christian Fiction Writers. She lives with her husband Dave in Indiana. Visit her website at www.colleencoble.com.
I received a copy of this book without cost as part of the Fiction Guild Team Challenge in exchange for my honest review. All opinions expressed are my own.
~ ~ ~ ~ ~ ~ ~ ~ ~ ~ ~ ~ ~ ~ ~ ~ ~ ~

It would be great if you would stay connected with me!! You can follow me on Twitter @DebiL1611, like me on Facebook at 2014 and Beyond, circle me on Google+, follow me on Tumblr, Instagram and Bloglovin', subscribe on YouTube, or connect with me on LinkedIn and Pinterest.

Please make sure to visit my homepage and subscribe to my blog for more great posts on running, fitness and lifestyle topics as well as food, product, music and book reviews, and more!