I'm sitting under the cloud-speckled azure sky, smoking a one-skin and thinking about how lucky I am to be here, in this moment. Everything that I experience with my senses, in this moment, is all that exists in my world. Me, the ocean, the sky, the trees undulating softly in the breeze, I see hotels, a runner, daffodils and crocuses.  I hear seagulls chattering on the roof above me, and cars going to places that do not exist in my world, in this moment. I smell tobacco and cannabis and seaweed. All I perceive is all that exists.
We've been enjoying the start-of-spring weather and making the most of the beach. Here's some photos taken in the past few days: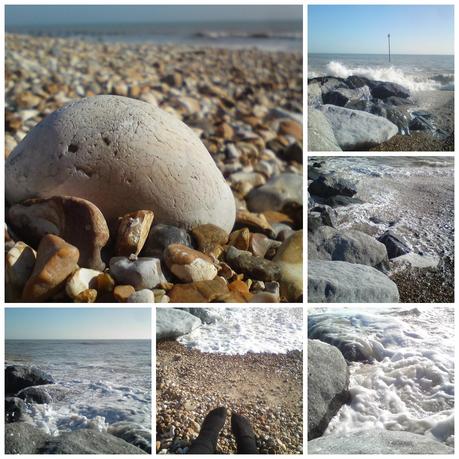 The happiest rock in the world.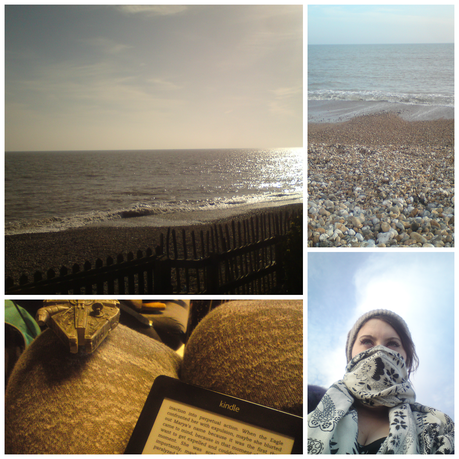 Yesterday, Mr. C and I walked farther along the seafront than I've walked before. We sat on some sparkling rocks and watched the tide come in, too close for me not to be afraid, but he was there so I knew I was safe. We sat and smoked and enjoyed the warmth and light and life. In that moment all that existed was us and the ocean. That's kind of beautiful. Everything is beautiful sometimes. Life is beautiful in most moments if one looks and listens; I think that if we step outside of ourselves and observe everything that exists in that moment, we will learn to love our lives and ourselves. This moment is precious.
I'm in the process of filling out the ESA claim form, I'll write updates on the progress of my application in future posts. My plan for today is to live and love, smoke and read and fuck.
L x