All 4 Jake Longly comedic thrillers are on sale during the month of February for only $1.99 each.
The Series: https://www.amazon.com/gp/product/B07PGR19V3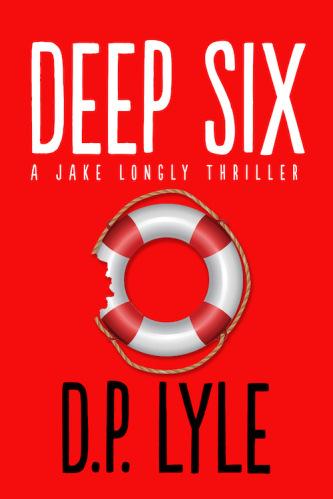 #1: DEEP SIX
Ex-professional baseball player Jake Longly adamantly refuses to work for his father, to enter Ray's PI world. He prefers to hang out at his beach-front bar/restaurant and chase bikinis along the sugary beaches of Gulf Shores, Alabama. But Ray could be persuasive so Jake finds himself staking-out the home of wealthy Barbara Plummer, suspected of adultery by her husband. Seems simple enough. Hang around, take a few pictures, sip a little bourbon. Except Barbara gets herself murdered right under Jake's nose. Jake launches into an investigation of the homicide, aided by new girlfriend Nicole Jemison, actress, budding screenwriter, and the progeny of Hollywood A-list parents, and Tommy "Pancake" Jeffers, Ray's redheaded, behemoth employee who has crazy computer skills.
Jake quickly runs afoul of Ukrainian mobster Victor Borkov, his henchmen Joe Zuma and Frank Boyd, cartel hitman Carlos, and the hitmen wanna-be Wilbanks brothers. Was Borkov behind Barbara's murder? If so, why? What could he possibly gain? As Jake and Nicole peel away the layers of the crime, more murders pile up, and the intrepid couple must somehow escape being deep-sixed from Borkov's massive yacht.
Details: http://www.dplylemd.com/book-details/deep-six/
Order: https://www.amazon.com/Deep-Six-Jake-Longly-Book-ebook/dp/B01BGHUTBK/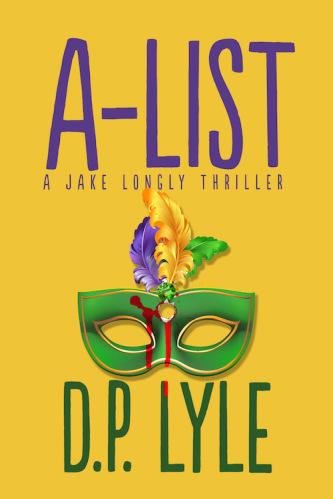 #2: A-LIST
Jake Longly and girlfriend Nicole Jamison are still recovering from their ordeal with Ukrainian underworld boss Victor Borkov and life on the Gulf Coast is returning to normal. Then Nicole's producer uncle Charles Balfour calls asking them to head to New Orleans where his mega-star, A-list actor Kirk Ford, has awakened with the corpse of a college co-ed in his hotel bed. Ford, in the Big Easy for a location shoot, remembers little of the evening and nothing of the murder. As if things couldn't get worse, the girl is the niece of local mafioso-type Tony Guidry who will do what is necessary to avenge his niece's death.
As Jake and Nicole attempt to put the pieces together, they butt heads with Tony's muscle, his near-do-well yet aggressive nephews (the dead girl's brothers), as well as drug dealers Ju Ju and Ragman. Of course, Ray and Pancake arrive to help sort things out with the help of Ford's beautiful co-stars in the multi-billion dollar Space Quest franchise, Tegan and Tara James (aka The Twins), who vehemently support and defend Ford.
But something isn't right. The facts don't fit. Who would want Kristi Guidry dead, or Kirk framed for murder? And why? Everyone has an opinion, including Kristi's friends, her ex-boyfriend, homicide detective Troy Doucet, and even local fortuneteller Madam Theresa. It's up to Jake and Nicole to decipher who's lying, who's telling the truth, and exactly who schemed to murder Kristi Guidry.
Nothing is easy in the Big Easy.
Details: http://www.dplylemd.com/book-details/a-list.html
Order: https://www.amazon.com/List-Jake-Longly-Book-ebook/dp/B076N2ZC95/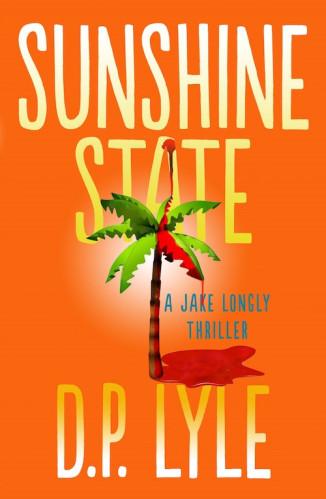 #3: SUNSHINE STATE
Bizarre doesn't quite cover it. In SUNSHINE STATE, Jake Longly and girlfriend Nicole Jamison are hired, through an anonymous benefactor, by serial killer Billy Wayne Baker to prove that two of the seven murders weren't actually his work. Yet, he confessed to all seven and his DNA turned up at each scene. Is Billy Wayne simply trying to tweak the system, garner another fifteen minutes of fame? Or is there a killer out there getting away with murder? If so, who, why, and, most importantly, how? Nothing is as it seems in the Sunshine State.
Details: http://www.dplylemd.com/book-details/sunshine-state.html
Order: https://www.amazon.com/Sunshine-State-Jake-Longly-Book-ebook/dp/B07P9KM8VY/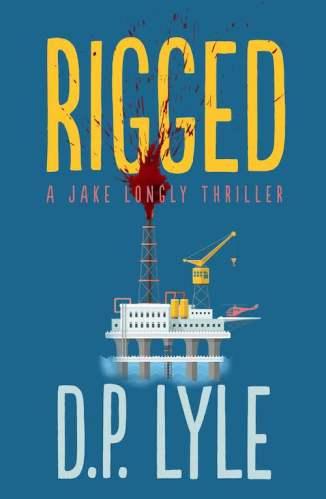 #4: RIGGED
First loves are never forgotten. Ever. Certainly not for Tommy "Pancake" Jeffers. His first-kiss, sixth-grade love Emily, who he has not seen since grammar school, is sliding toward divorce in the artsy Gulf Coast town of Fairhope. Alabama. Longly Investigations has been charged with looking into the finances involved. But, when Emily doesn't appear for their nervously anticipated meeting, Pancake's radar goes on high alert. When her body, along with that of Jason, one of two guys she has been dating, are found murdered, Pancake calls in Jake, Nicole, and Ray and the pursuit begins. Who would have done this? The soon-to-be ex, who has an ironclad alibi, the other guy Emily is seeing-jealousy being a motive for harm, or do the drugs found in Jason's pocket indicate a drug-related hit? That world yields a host of suspects. As they peel back the layers of this idyllic community, dark secrets come to light and convoluted motives and methods of murder are revealed.
Details: http://www.dplylemd.com/book-details/rigged.html
Order: https://www.amazon.com/Rigged-Jake-Longly-Book-4-ebook/dp/B0831RJCRQ/
JAKE, NICOLE, RAY, AND PANCAKE WILL BE BACK THIS FALL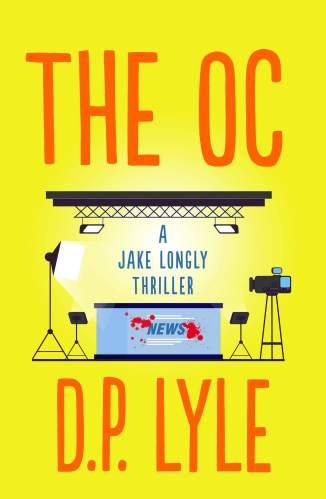 Coming 10-5-21: THE OC, Jake Longly #5
Jake Longly is hoping for a few weeks of fun with Nicole in the warm Orange County, CA sun-The OC, baby-before hopping up to LA for the filming of Nicole's sure-to-be-a-hit screenplay. But on arrival they discover that Nicole's friend Megan Weatherly, a small-market local TV reporter, has picked up an anonymous stalker. Megan thinks he's simply an infatuated fan but Jake and Nicole, as well Megan's new intern Abby, also a past stalking victim, think he's potentially dangerous. As the shadowy man escalates his harassment, becomes more threatening, and circles closer and closer to Megan's world, Ray and Pancake arrive. Are Ray's past military black ops experience and Pancake's computer skills enough to expose the predator in time?
The stalker is no fool and likely has past experience. He makes no mistakes and manages to cover his trail completely. So, how do you identify and locate the untraceable? How do you protect Megan from a potentially lethal phantom?
Suddenly the sunshine and safety of The OC seem more facade than reality. Jake and crew must punch through that facade and dig into the dark world of celebrity stalking. The clock is ticking.
PreOrder: https://www.amazon.com/exec/obidos/ASIN/B08SR7QTVH/