Beautiful and talented Alexa Chung has been named as the new face of Danish fashion house Vero Moda. The 28-year-old model, DJ, TV presenter and designer, who has always dazzled with her unique, gorgeous style, features in the fall/winter 2011-2012 campaign of the label, demonstrating some really fabulous, effortlessly cool and 'glamorous vintage classics from the seventies'. Shot earlier this year in an amazing New York apartment, the photos from the campaign reveal schoolgirl chic, Peter Pan collars, playful polka dots, over the knee socks, and dainty tulle dresses, all of which have a strong Chung-inspired flair.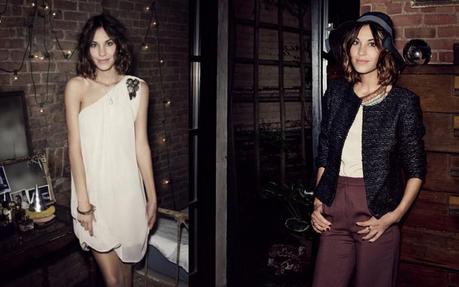 Famous for her cool and effortlessly hip style, Alexa has become a real style icon for millions of fashionizers around the world. "Alexa Chung is an inspiring woman to work with. She knows her fashion references and is able to combine high-end designer items with high street and vintage in a unique way, putting personality into whatever she wears," says Katja Hundrup, the brand's International PR and Image Responsible.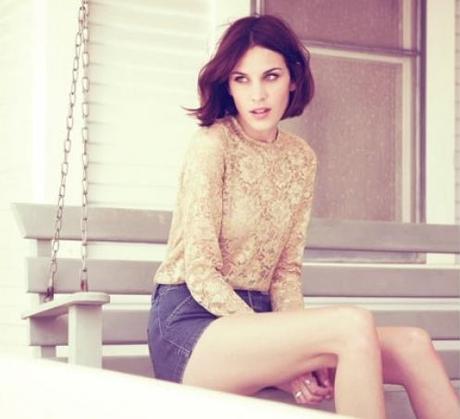 The Vero Moda fall/winter 2011-2012 collection brings sheer, feminine, Peter Pan-collared cream blouses, see-through polka dotted skirts with underskirts, delicate one-shouldered loose dresses, soft, lovely sweetheart short jackets, cute strapless dresses made of tulle layers, classic tailored pants, faux fur jackets, transparent tops with pearly collars, but also knee-high socks, gloves, berets and hats.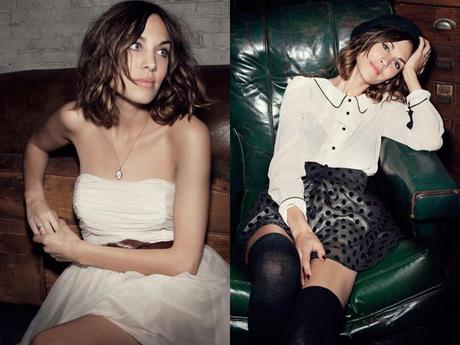 In the latest Vero Moda Post Alexa says that, "I love a detachable collar. I think the Sixties vibe suit my body type, which is skinny legs and a boyish frame." As for her wardrobe, the Brit It-girl admits that, "I have no idea what percentage of my wardrobe is designer as opposed to high street and vintage – it's just a complete mishmash of everything." Moreover, she confesses that, "I'm not dictating to people what to wear, I'm dressing to make myself happy."