As if the pool villa, the beachfront views, and the overall excellent service are not enough, Aleenta Phuket – Phang Nga Resort and Spa goes even beyond. Continuing the tradition of offering only the best, its restaurants, Natai and The EDGE, are foodie attraction themselves, getting recognition from guests and critics alike. Its wellness center, Ayurah Spa, is one-of-a-kind in Phuket, establishing itself as the premier destination not only for luxurious spa sessions, but for paramedical treatments, as well. Read more…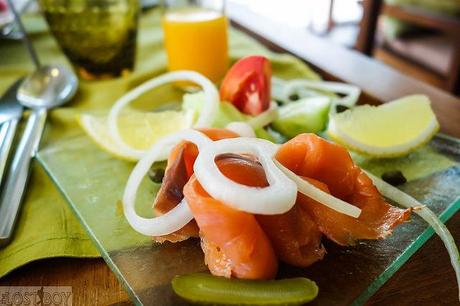 THE RESTAURANTS: CUTTING EDGE CUISINES
While having breakfast served to you poolside is a fancy way to eat, stepping outside your villa to wine and dine in one of Aleenta's two renowned restaurants is another experience altogether that cannot be missed.
Natai provides a unique way to have breakfast in the morning. Instead of the usual buffet spread of sausages, bacon, ham, and eggs, you are provided a menu from which you can choose two appetizing dishes. These are then cooked to order, so they arrive on your table piping hot. The sumptuous tri-level breakfast tower described earlier is likewise set per table, while a buffet spread consisting of grains, cereals, dim sum, and juices are furnished for you to complete your meal. With a fantastic view of the Andaman Sea accompanying the delicious food, there is no better way to dine.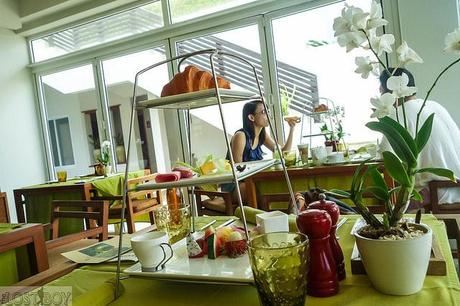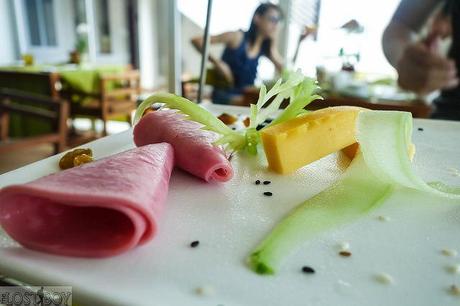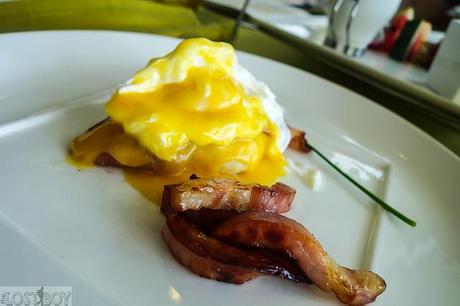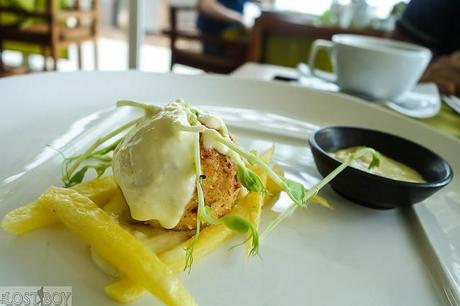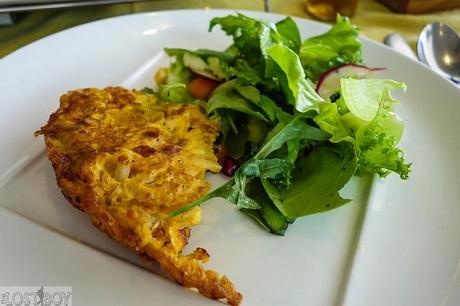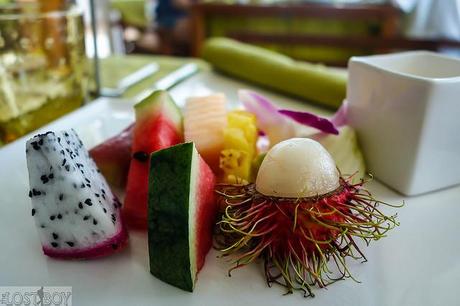 At night, the steady rhythm of the waves making their way to the shore provides a great backdrop to the dishes that Natai has to offer. If you're craving for Thai, Natai serves up a menu ranging from the humble bamee phad khee maw, egg noodle and seafood, which locals believe is a great cure for a hangover, to the more exquisite and belly-busting pad ruam mit thalay, an assortment of seafood stir-fried in capsicum. Aleenta believes in sustainability and helping out the community in coming up with great food, so most ingredients are freshly procured from the local markets and cooked to order by Aleenta's expert chefs.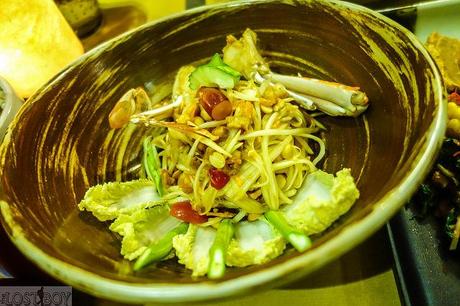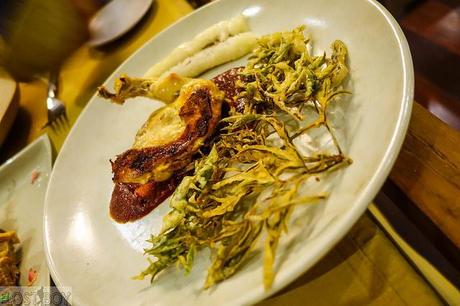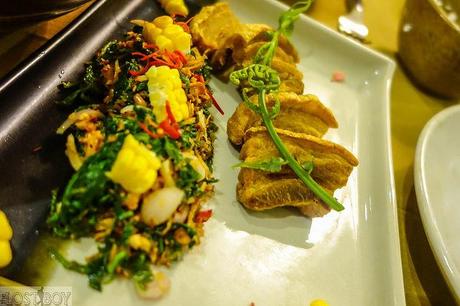 A few steps down from Natai and you'll find The EDGE, manned at the kitchen helm by Chef de Cuisine Alex Bitterling. The EDGE opens up for lunch and dinner, and the dining experience during the morning and at night cannot be any more different and transformative.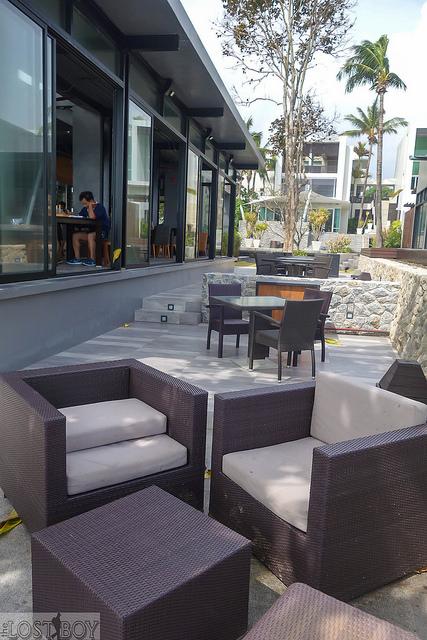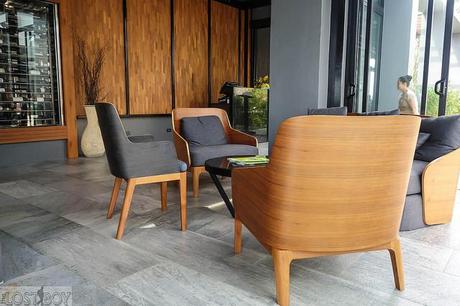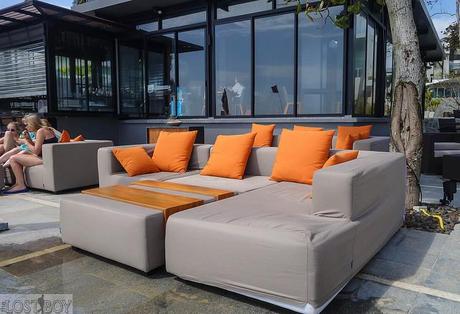 For lunch, the restaurant is sleek, modern, edgy. The tables are made of black marble, which present a sharp yet clean contrast against the clear glass windows. Food is served on gray granite slates, such as the appetizing Wagyu beef burger named as La Bete; black ceramic plates, such as the exquisite capellini pasta with blue crab; the tasty nori and tom yum fries in brown bags; the drinks in little jars; and the condiments in laboratory test tubes. It's almost rebellious in execution, which goes along well with contemporary cuisine.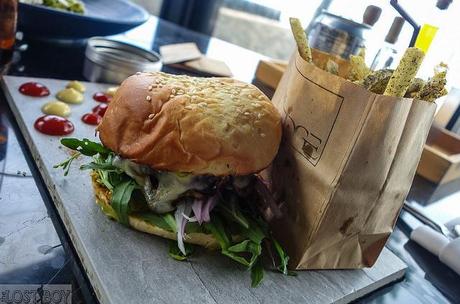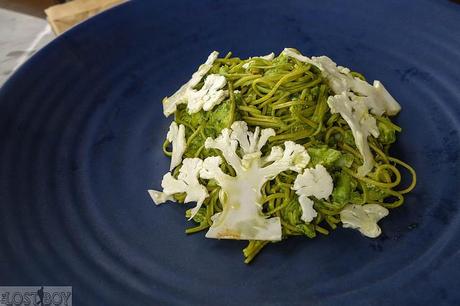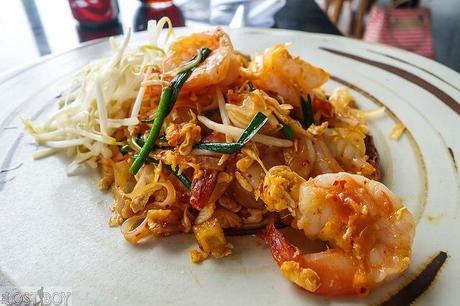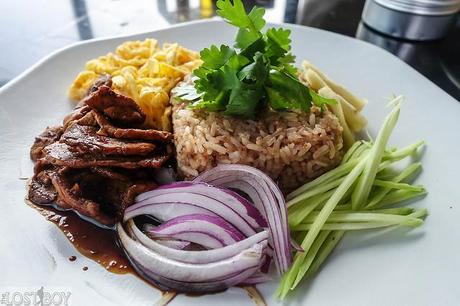 For dinner, however, the black marble tables are covered with white cloth, lights are dimmed to a soft yellow glow, and candles are lit on each of the tables. The EDGE is now a fine dining restaurant at its best. The menu likewise transforms along with the ambience, though the courses retain the inventiveness and ambition Aleenta's restaurants are known for.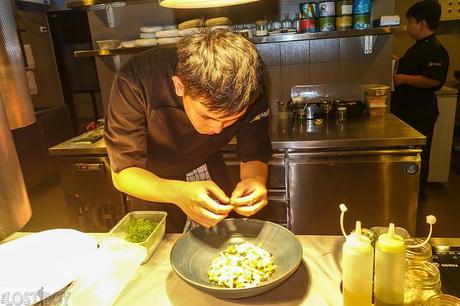 Starters include the fresh maguro (tuna) sushi with fish roe, crispy fish skin and coffee sauce, as well as fettuccine with uni (sea urchin), peas, and sour cream. Mains are divided into two: seafood, such as scallops with dill and coconut in a refreshing bisque sauce; or meats, such as the filling Wagyu beef flank. Finally, desserts prove to be where Chef Alex's creativity shines the most, offering such treats like the Honey Bee, an intriguing medley of sweets like honey comb, pollen, flower, jasmine, and milk; and Siam Fragrance, a deconstructed mango sticky rice that succeeds in its flavor execution.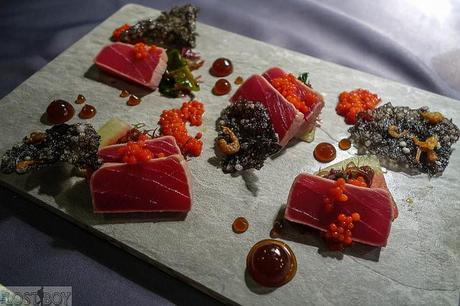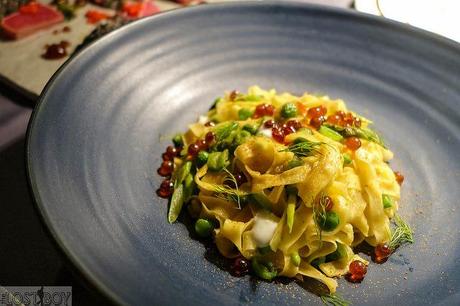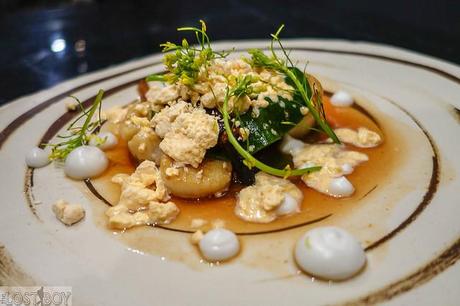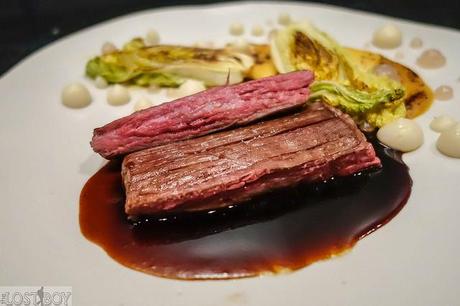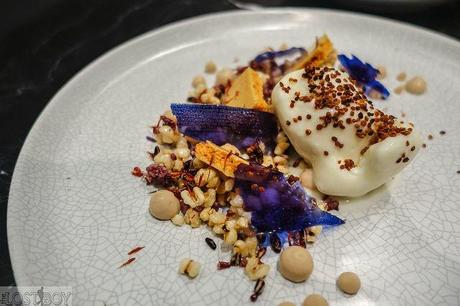 Natai and The EDGE both push the envelope in delivering astonishing flavor profiles in a unique way. No surprise, then, to hear the Resident Manager of Aleenta, Xavier Masson, express their aim to make Natai and The EDGE gastronomic destinations all on their own. With a Tatler Best Restaurant nomination on the way, there is no doubt that Aleenta's restaurants have succeeded in their goals.
AYURAH WELLNESS CENTRE: FOR HOLISTIC RETREATS
Aleenta's newly renovated spa, Ayurah Wellness Center, has received several nominations and wins in the World Luxury Spa Awards for consecutive years now. Not surprising given that Ayurah, which is Sanskrit for "longevity and a healthy life," goes beyond what a typical spa is—it is one of the few spas that provide a paramedical approach to wellness.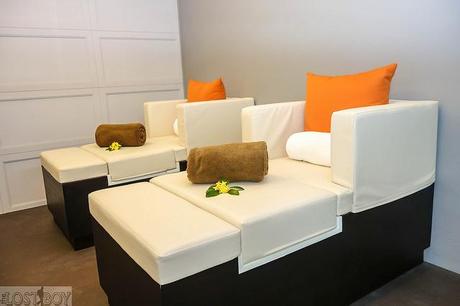 An oxygen massage room providing oxygen therapy, a chromotherapy bath utilizing the use of colored light waves for therapeutic effects, and a hydrotherapy healing bath aiding in detoxification and encouraging relaxation—all these are attached to medically sound principles and a results-based philosophy. Together with in-house master therapists and yoga masters, a holistic wellness retreat is truly possible to complete.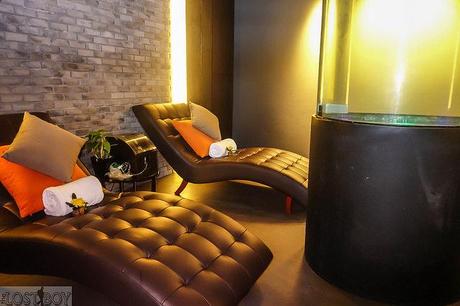 ALEENTA PHUKET – PHANG NGA RESORT AND SPA
Natai Beach, Phang-nga, Khok Kloy, Phuket, Thailand
Telephone: +66 2 514 8112
Email: [email protected]
Website: www.aleenta.com/phuket
Social Media: Facebook
RELATED ARTICLE: Aleenta Phuket – Phang Nga Resort and Spa: A Slice of Paradise