Based in an old Victorian pub is Akari, an authentic Japanese Izakaya style restaurant and bar.




It looks like a pub but... is a Japanese restaurant.


My mind is completely blown.


I
t's dark and mysterious interior with the mismatched dark mahogany chairs and scuffed up tables only add to it's charm.
I came here during the end of the Saturday lunchtime, there were Asian families dotted around; and one of the waitresses was happily cradling the baby of one of them while the parent's gladly ate in peace.
The atmosphere here is so relaxed it's almost lethargic, which is what I really liked about it.
No pretense, no formality, just what you need for a lazy Saturday afternoon.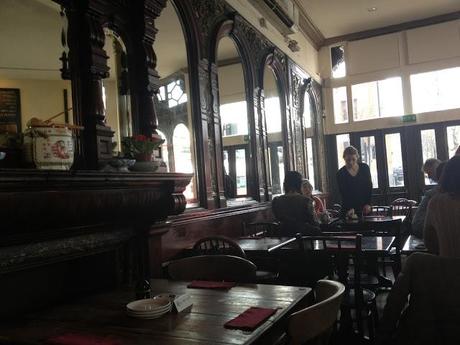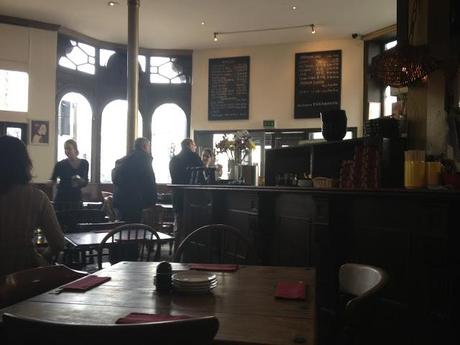 Salmon Maki Roll - £3.30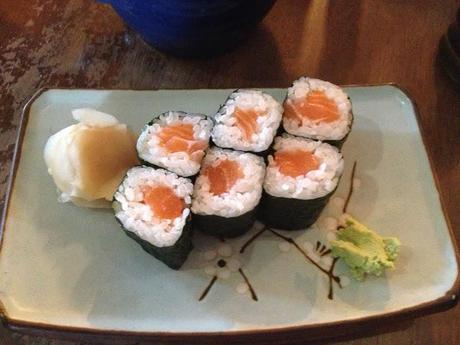 Pork Katsu served with boiled rice £8.90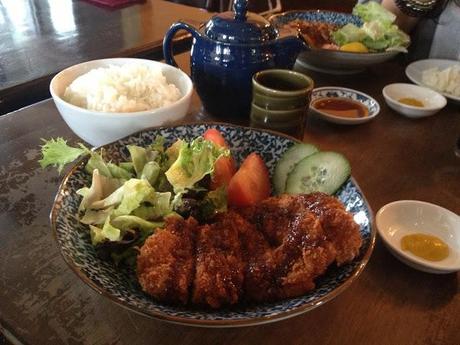 Aerial View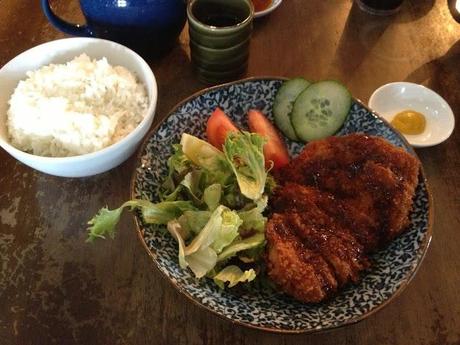 Close up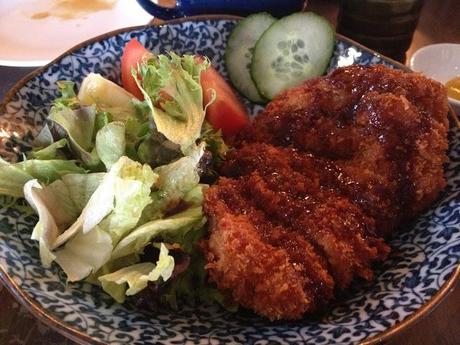 Sex-O-Meter
Sushi: Salmon Maki Roll £3.30
The salmon was fresh, and had a good bite to it plus I'm really glad there wasn't the over-powering use of rice vinegar, which I have found occasionally in a few sushi restaurants else where.  Although I have seen better presentation.
Obviously, I would need to come back and sample more of the sushi menu, since it was lunch time I only ordered one side.
See, I can behave myself.
Pork Katsu served with Boiled Rice £8.90
Gather round, gather round.
Lord have mercy.
Look at the size of that portion.
Even the accompaniment of boiled of rice was a decent size.
That is how every pork katsu should be presented to me.
Look at her.
Lying leisurely on that plate, with that teasing drizzle of tonkatsu sauce.
Shameless.
Golden brown, piping hot, yet juicy and tender to bite.
Oh yes.
Ohh yes.
Ohhh yes.
You know the pork katsu is cooked to perfection when the golden panko encasement is crispy, without being oily and and retains the moisture of the pork so well that it's whole surface area is juicy with every single bite.
Ambiance
Don't expect glamour, but if it is that unpretentious vibe, teamed with quality food and a place where you feel you can spend hours in and not even feel bad; then Akari is all you need.
Yummei Rating
8/10 Yummeis


Where?




Akari

196 Essex Road,

Islington

,

London

 

N1 8LZ