As of today it doesn't matter from which corner of the country you belong to and where you live, reputable companies like Airtel have enabled millions of users to stay connected with their friends, and family across the country, at very affordable rates and uninterrupted connectivity.  The charges are not only reasonable for local calls, the
choice of unlimited postpaid plan
makes them all the more lucrative and worth buying. For the residents of Kolkata, connectivity today does not mean only talking via their postpaid plans, it also extends to sending messages and having uninterrupted access to the online world.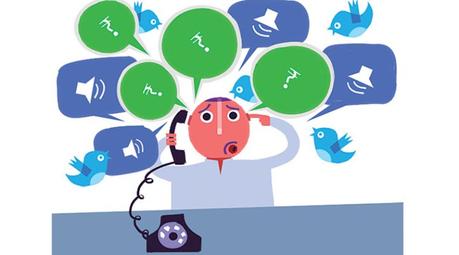 Advantages of Airtel Postpaid Plans in Kolkata
Whether you are miles away from your home for work or traveling around the country for leisure, you are eligible to enjoy the benefits offered by the telecom network via its
Airtel Postpaid plans in Kolkata
. Here, is a list of reasons why you should choose Airtel as your network service provider: 
The company holds a wide and broad portfolio of plans that can be availed by small and large enterprises, the government, small to medium businesses, and other customers in general. Airtel has the potential to fulfill each and every requirement, a user can ask for.
It provides GSM service to its users.
As one of the most loved telecom brands in India, the company provides customizable plans along with the unlimited STD plan.
Airtel is the telecom company offering data rollover, wherein data unused in one month can be transferred to data amount for the next month. This facility is available solely to postpaid users.
Unlimited local and STD Calling Plans or Infinity Plans
The lowest priced plan from their unlimited STD plan, option starts at 399 and offers residents the flexibility to make and receive local and STD calls, without incurring any extra cost. Depending upon the plan you choose, outgoing on roaming will be free or charged. Data amounts vary, but each plan comes with data rollover.
Read Also: Why Airtel Unlimited Calling Plans Are Popular Among Peoples?
Here are some of the plan details:
1) Rs. 399 & Rs. 499
 The user can enjoy unlimited local and STD calls for the whole month. Though incoming on roaming is free, there will be the roaming charges on the outgoing calls. Moreover, the user will
get 10GB data with rollover
for Rs. 399 and 20GB data with Rs. 499/-, making it the best postpaid plan in Kolkata.
2) Rs. 649, Rs. 799 and Rs. 999
 Subscribers to all the three plans are entitled to free calling - local, STD and roaming (for both incoming and outgoing). This plan is especially beneficial to those who travel domestically for work or personal reasons. Data amounts available with the plans are 30GB, 40GB and 50GB, Rs. 649, Rs. 799 and Rs. 999, respectively. Along with the availability of data rollover, these are some of the most sought postpaid plans in the country.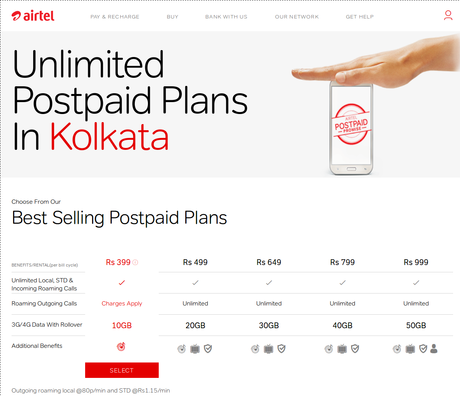 In conclusion, calling today is all about staying connected, not only via voice calls but also with the help of mobile Internet. Airtel Postpaid Plans in Kolkata, with their reasonable prices and unlimited calling, are here to ensure that the world truly remains a global village.