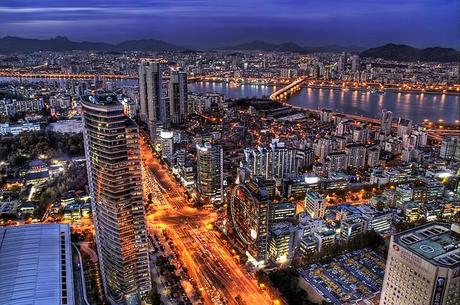 Photo credit: stuckincustoms
AirAsia Zest responds to the growing traffic between Manila and Seoul (Incheon), the capital of South Korea, by commencing a second daily flight between the two cities, thus upping the frequency to 14 times weekly. And so more Filipinos can fly to Korea, the airline is discounting Manila-Seoul (Incheon) fares at a base of 599 PHP for travel on May 1 to July 31, 2014.
AirAsia Zest is also starting the Kalibo to Taipei route as the only scheduled airline to closely link Boracay with the capital of Taiwan. While overseas workers from the Visayas will surely benefit from the flights, the airline hopes to carry a good volume of inbound tourists to what is touted to be one of the best beaches in the world. AirAsia Zest is launching this route at only 888 PHP base fare for travel from April 15, 2014 through June 30, 2014.
The discounted rates mentioned above may be booked until March 31, 2013 through AirAsia.com and paid online or by cash through one of the airline's growing list of payment partners. Alternatively, bookings may be made through the AirAsia mobile app, which is downloadable through iPhone, Android, BlackBerry, and now, Windows Phone devices.
AirAsia Zest is backed by AirAsia, which has been voted the World's Best Low Cost Carrier for five consecutive years. Recently, to further improve customer experience, it launched a convenient airport-to-hotel service from Kalibo to Boracay Island that can be pre-booked online, and likewise, it forged a partnership with Robinsons Department Store to allow cash payments of flights for those without a credit or debit card.
Book red hot fares now to domestic and international destinations by logging onto AirAsia.com. For more updates, follow AirAsia Philippines on both Facebook and Twitter.