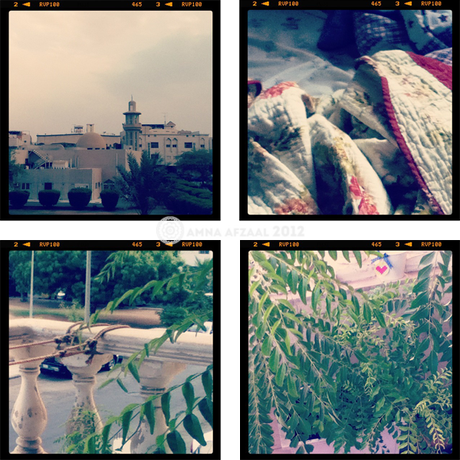 Hurray! It is weekend, Ahlan Thursday!

(welcome Thursday)

. It is a pleasant day and I saw the dawn. I am feeling so good and fresh. I want to go out for a walk but here 'they' say, "Look at that lady. How come she is out of her house at this time and it is too early." Uhh, these kind of statements make me hate such people.
Living is not a crime. Let live, don't stare!
Started this day with a good stretch and took some pictures from the phone. I don't want to make the bed, maybe someone else will come and do that for me.
Things to do today:
I will do some scrapbook, watch cooking videos, designing, recite the Holy Quran, clean up the room. prepare Iftaar, go for Taraweeh, take care of my niece and off to bed. Maybe we will plan to go out somewhere tomorrow.
So, how are you all today? What are your plans for the weekend?