Ever since I started running, I've been on the search for the perfect pair of wireless headphones. Sometimes I think I find them, and then later, I'm completely let down…… Today I'm giving the Trekz Titanium wireless stereo headphones a try so I wanted to share them with you!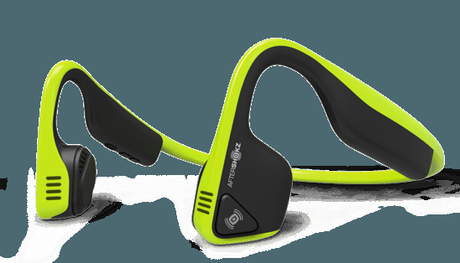 The Trekz Titanium wireless stereo headphones are very lightweight and comfortable. Because of their bone conduction technology, they are a safe alternative to traditional sport headphones and earbuds because they allow an open ear design. These headphones seriously provide great music play and phone calls are crystal clear too.
When they created the Trekz Titanium, they clearly had athletes in mind because they are sweatproof and secure, while at the same time they allow you to hear what's going on around you out there in the world. As a runner and a bicyclist, I can see how many times I've used headphones with only one ear plugged in so that I could hear traffic coming.  With these Trekz Titaniums, you have the best of both worlds!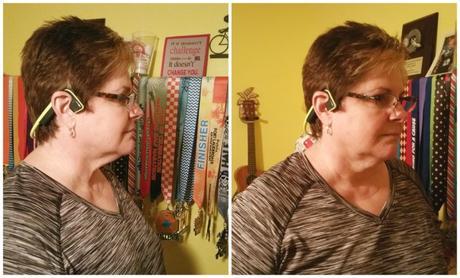 How's it work? Bone conduction technology delivers the music basically through your cheekbones so that your ears remain completely open to hearing ambient sounds. The Trekz Titanium's headband is "wraparound" style which is lightweight while at the same time, it is flexible so it will last without damage.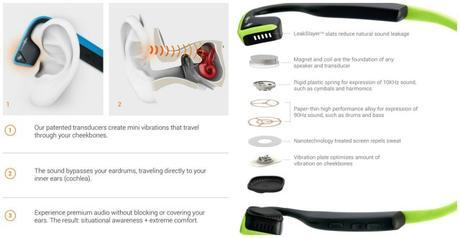 How do they sound? The Trekz Titanium provides a premium audio sound and provide a wide dynamic range with rich bass. When I was listening to a drum-heavy fast paced Christian song, I asked a family member if they were bothered by the sound since I had my iPhone turned all the way up.  She said she couldn't even hear the music, so that was really cool.  I could carry on a conversation too since my ears weren't covered. That was really cool.
And yes, they are wireless, providing bluetooth 4.1 connectivity and very easy pairing. It took a whopping total of five seconds to get them all set up and going! There's something called "Audrey Says" which is a voice that prompts users through power, pairing, playing and talking if you need it.
While I didn't actually test them for six hours, the website says they have six hours of continuous music and calls on a single charge. The manufacturer provides a two year warranty on these headphones too!
Want the details? 
Speaker type: bone conduction transducers
Frequency response: 20Hz~20KHz
Sensitivity: 100 ± 3dB
Microphone: -40dB ± 3dB
Bluetooth version: v4.1
Compatible profiles: A2DP, AVRCP, HSP, HFP
Wireless range: 33 ft (10m)
Battery: rechargeable lithium ion
Continuous play: 6 hours
Standby time: 10 days
Charge in: 1.5 hours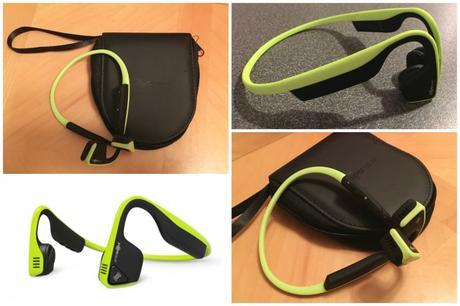 … and here's what comes in the box:
(1) Trekz Titanium headphone
(1) Micro-USB charging cable
(1) Zippered storage case
(2) FitBands
(2) Ear plugs
~ ~ ~ ~ ~ ~ ~ ~ ~ ~ ~ ~ ~ ~ ~ ~ ~ ~

It would be great if you would stay connected with me!! You can follow me on Twitter @DebiL1611, like me on Facebook at 2014 and Beyond, circle me on Google+, follow me on Tumblr, Instagram and Bloglovin', subscribe on YouTube, or connect with me on LinkedIn and Pinterest.

Please make sure to visit my homepage and subscribe to my blog for more great posts on running, fitness and lifestyle topics as well as food, product, music and book reviews, and more!