What better way to celebrate two birthdays and Mother's Day then with Art Tea in The Merrion Hotel? It is beyond doubt a place for a special occasions and the Art Tea at €50 per head (albeit including a glass of champagne!) is definitely a meal reserved for a celebration!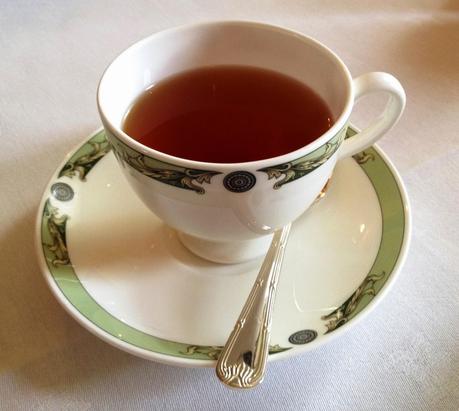 I love the simple elegance of the tea service.
The rooms used for the afternoon tea are tastefully furnished in mute tones of gray and lemon. Decoration nearly verged on austere but we were seated in the worlds most comfortable settee so all ideas of rigidity went out the window! We relaxed and enjoyed our cups of freshly brewed Darjeeling.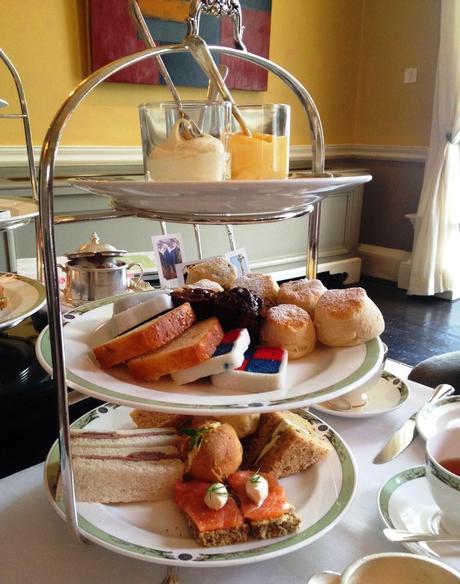 Our tower of goodies!
The concept is simple and graceful. Initially a tower of plates laden down with sandwiches, scones, cakes and buns arrive accompanied by some really delicious clotted cream, homemade jam and the best lemon curd I have ever tasted.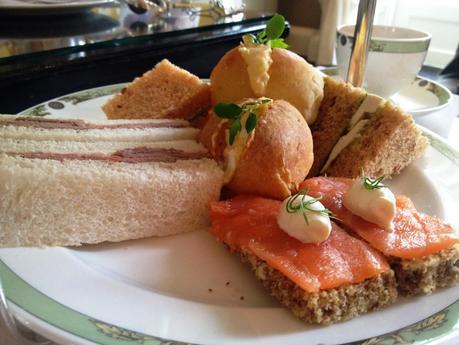 Tasty sanswiches including smoked salmon, rare beef, egg mayonnaise and chicken with pesto.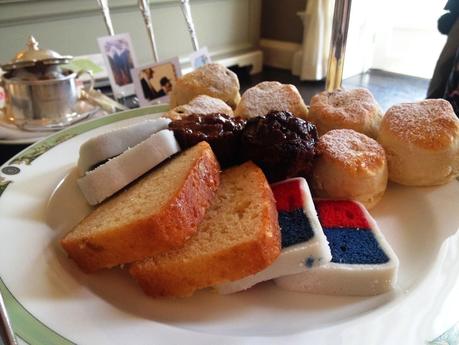 The best scones I have ever tasted along with an original take on Battenburg and some lemon cake.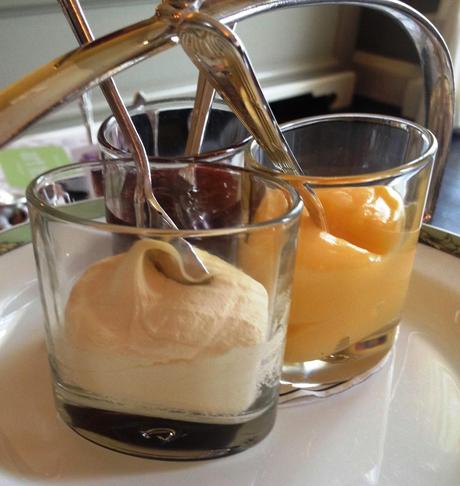 Love that clotted cream ... love that lemon curd! 
With the first round done and dusted the second round appears. This is where the art influence is felt. Three small works of confectionery art are presented along with small pictures of the actual art pieces which influenced them. Each one is innovative and surprising, beneath layers of white chocolate we found raspberry ganache and what we thought was going to be custard delighted us by being mango parfait. It wasn't just us; there were ohhs and ahhs coming from all corners of the room!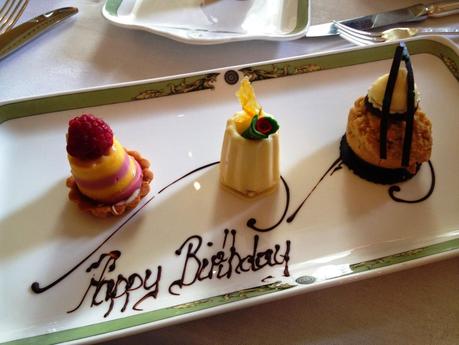 My little works of art and a special message! 
Truth be told I don't have too much of a sweet tooth and the little art pieces were nearly too much for me, thankfully our server offered to wrap some up so we could take them home! The stand out part of the tea for me was definitely the scones, I can't quite put my finger on why exactly I thought they were perfect but I'm sure it was something to do with the lashings of clotted cream I piled on them! 
Ordinarily the savoury elements would be my favorite and while the sandwiches were good I found the bread on some of them to be a teeny bit stale at the edges. Not exactly five star but I can forgive this as everything else was faultless!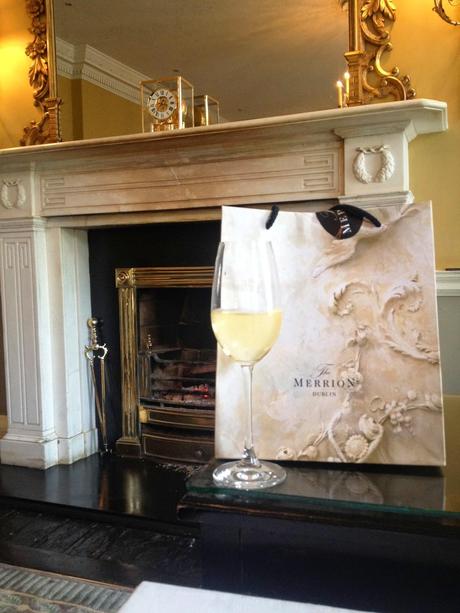 Our "to go" bag and my delicious glass of Champage... you can't drink tea all the time! 
We left The Merrion very full and very happy. Our conclusion was that it was a fun and indulgent way to spend the afternoon, yes it's an expensive treat but, when you're spending time with the people closest to you sometimes the price doesn't matter that much.