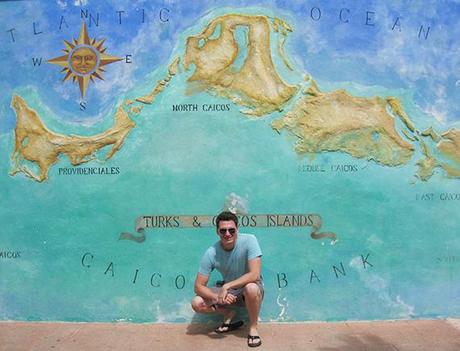 The last time we frolicked on a white sand beach was several years ago on our honeymoon in Aruba, so this trip to Turks & Caicos could not have come sooner! It was filled with sun, adventure, no computers, and it was certainly the most pain-free way a gal could turn 31.
When planning our trip, I had envisioned a fairly commercialized island filled with tourists and souvenir vendors, but the exact opposite was true! There were no towering Hilton or Marriott hotels marring the view, and we often had the pristine beaches all to ourselves, as the busy season doesn't start until around the holidays – pure magic!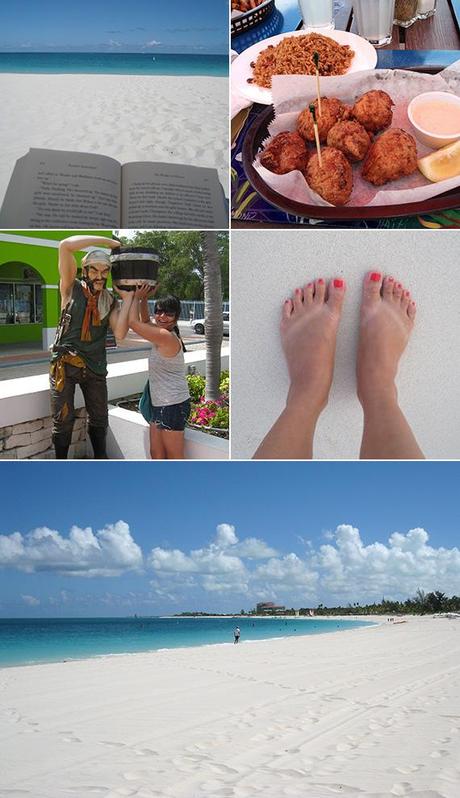 We caught up on some reading, discovered a love for conch fritters and rum punch, bonded with local pirates, and worked on our flip flop tans. And of course, a large part of our time was spent swimming, snorkeling, and just soaking up the breathtaking scenery. The water was so blue, I half expected it to be raspberry Kool-Aid.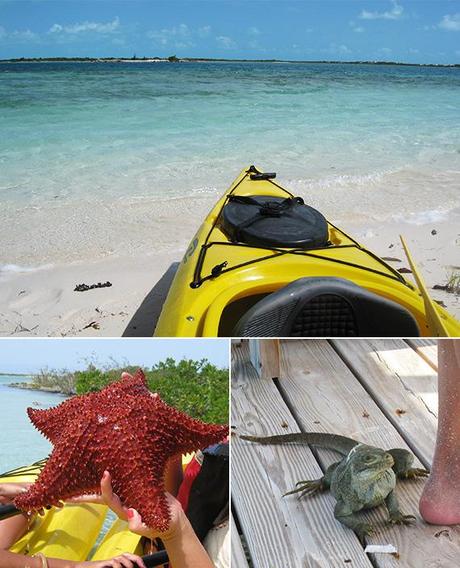 A fun highlight of our trip was an amazing kayaking tour where we learned about the local ecology and spotted several sharks (baby ones, thankfully), jellyfish, conchs, iguanas, and one gigantic prickly starfish. I got reprimanded when the guide heard me wonder out loud if they planted things for us to "find" along the way :-)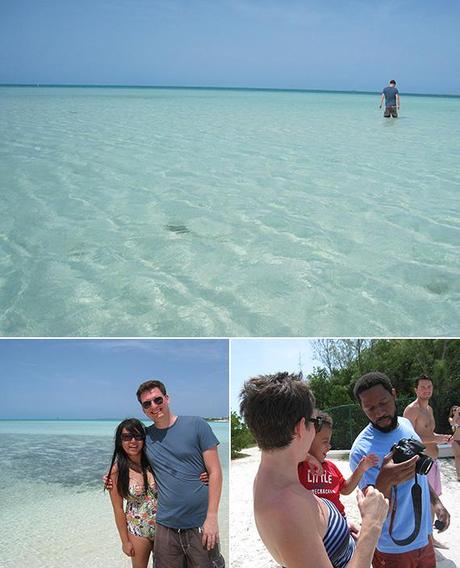 One of my favorite spots was Taylor Bay, where the crystal clear water is knee deep for about 100 yards! It's tucked away off of an unmarked dirt path in the middle of a neighborhood of stately beach mansions – no sign, no parking lot, no nothing. Finding it was a hair pulling experience, but when we finally DID step out onto that beach, it felt like we'd found a little slice of heaven.
And the best part was that we got to share this incredible view with some of our friends from NYC, who just happened to be down there at the same time as us. What are the odds of that?!? It is indeed a very small world…