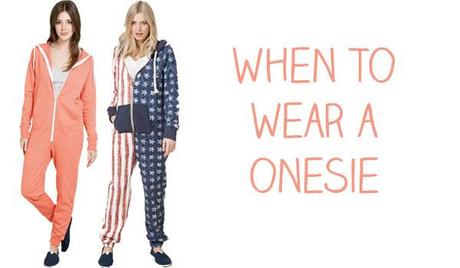 Can we tell you a secret? *whispers* We LOVE onesies. So comfy! So cosy! Wearing a onesie is like being hugged by a giant teddy bear. It's amazing – trust us.
The onesie isn't always appropriate attire – for example, you can't wear one to Tesco or in the office (we did try, but it didn't go down well) – but there are certain situations it's perfect for. Take a look at our guide below and shop the look at Republic!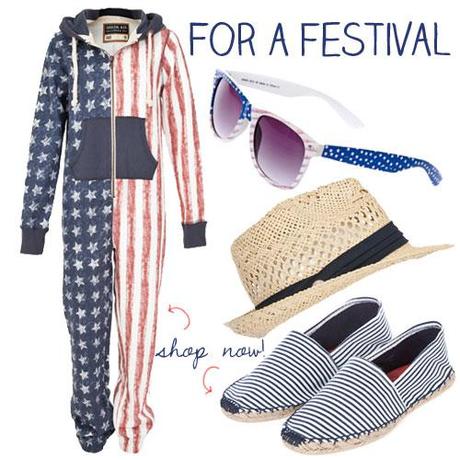 Soul Cal Deluxe Stars & Stripes Onesie, Soul Cal Deluxe Stars & Stripes Wayfarer Sunglasses, Soul Cal Deluxe Trilby Hat, Soul Cal Deluxe Espadrille
Festival fashion is all about cut-off denim, band tees and fringing – but what happens when you're back in your tent and things get chilly? Snuggle up in this printed onesie and you'll be cosy all night… just don't forget your sunnies, straw hat and slip on shoes for that early morning bathroom trip!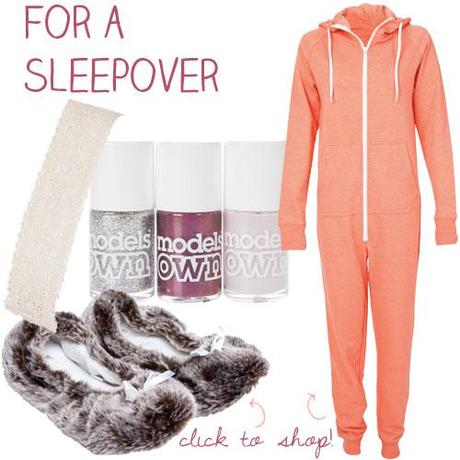 White Label Onesie, Miso Faux Fur Ballet Slippers, Models Own Pack of 3 Nail Varnish, Miso Crochet Headband
Grab the girls, choose some movies and stock up on Ben & Jerry's – it's sleepover time! This peachy keen onesie is cute and cosy for a night in – wear it with fluffy slippers to keep your feet toasty. And don't forget your pampering essentials – a headband to keep your hair away from your facepack and nail polish for pretty fingers and toes!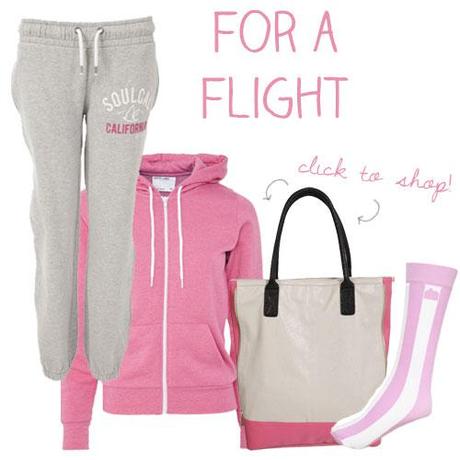 Soul Cal Deluxe DLX Cuff Joggers, White Label Zip Through Hoody, Miso Zip Shopper Bag, Pretty Polly House of Holland Stripe Socks
Okay, okay. It's not strictly a onesie. But we're not sure we're brave enough to board a flight in a full-on one-piece! If you're going away this summer you need to be comfortable on the plane, and these gray joggers are seriously soft! Wear them with a zip-up hoody and socks for ultimate comfort, and don't forget your hand luggage – a shopper bag will carry all your essentials.
So, are you convinced? Will you be wearing a onesie this summer? Tell us when and where!
Jen x
Social Media Team