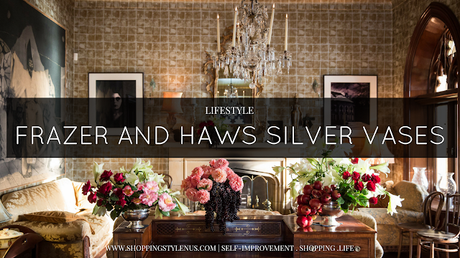 The best way to change the vibes in our house and lives is to add pleasant decorative pieces. Pieces that add luxury and tranquillity to our surroundings. I believe newly launched Frazer and Haws unearthly silver vases made in sterling silver are a perfect choice because of their clear-cut shapes and delightful, pleasant colours. These vases are stylish and classy, also a perfect gift for your friends and family!
So, get ready to wrap yourself in an age-old heritage and good vibes this season with Frazer and Haws.
Frazer and Haws - An Enticing Range of  Silver Vases this Season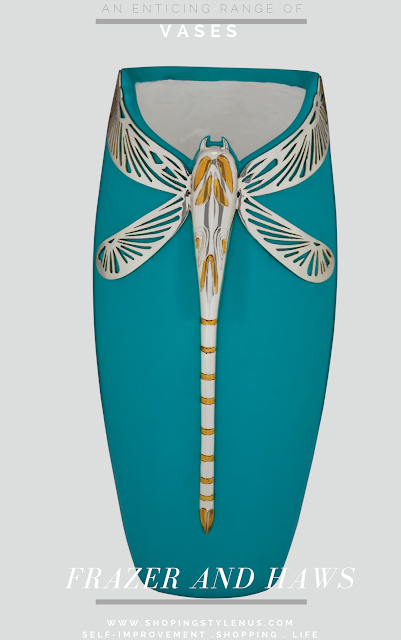 Vase Dragonfly :
A tasteful resin vase in aquamarine colour duco on the outer surface and white duco on the inner surface is an artistic decorative piece. The dragon fly's form is chased in silver with gold gilded detailing and the wings are in piercing technique.
Price: INR 15,200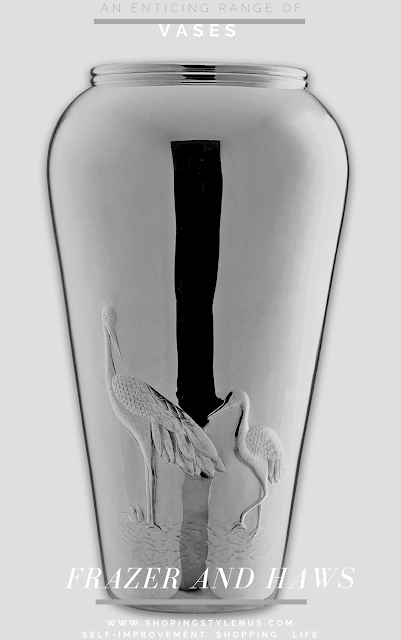 Vase Stork Chased: Silver plated
Price  : INR 40,000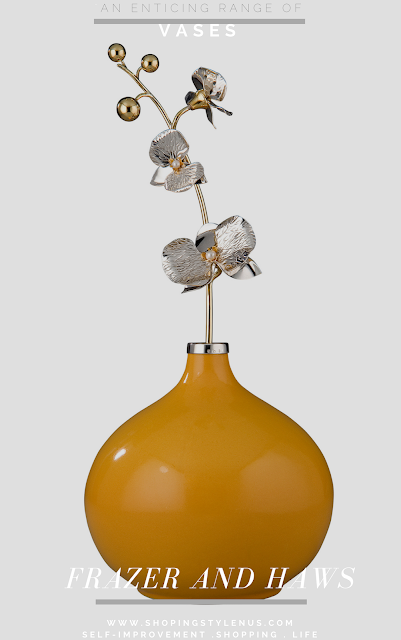 Vase Orchid :
Porcelain vase with silver orchids with plain and engraved textured leaves and pearl ornamentation. 
Price :INR 17,100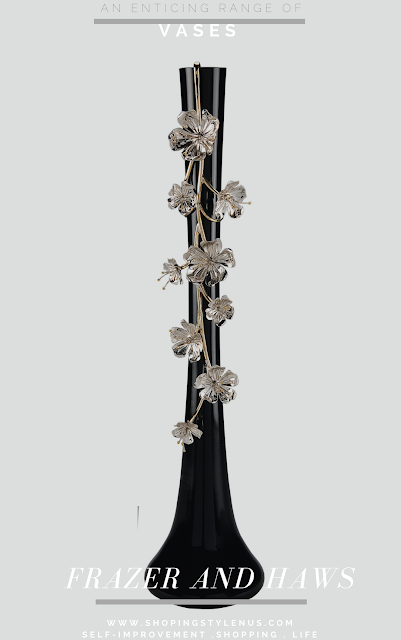 Vase Blossom :
A porcelain vase in black with silver plated vine and floral blossoms. INR

 14,900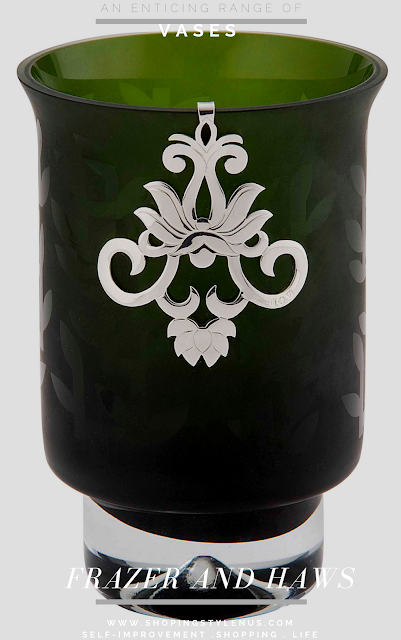 Green Vase : Self patterned glass with hanging silver engraved/pierced flower motif. Price :INR 4,000
Other Vases From This Reange
Vase Diablo :Silver and red resin. Also available in black.
Price : INR 81,300 
Vase Duck Egg Blue :Glass and silver
Price: INR 15,500
Available at :
11, Main Market, Lodhi Colony, New Delhi 110003.




Tel: 7643020202
 Crown House, A 265, Defence Colony, New Delhi-110024.




Tel: 7644020202
17 & 18, UGF, Bhikaji Cama Bhawan, Bhikaji Cama Place, New Delhi 110066.




Tel: 7645020202
Website :
www.
frazerandhaws.com
Before you go -

I have learned that style and spirituality can go hand in hand-- decorating my house is one of them.




Love and Light

SSU


*This post may contain affiliate links, products sent by brand/PR for consideration, paid content. Disclosure Policy.