One does not simply have a music blog and then ignore the fact that they spent all weekend binging on live music. (It would be like listening to about 20 albums in three days and then not reviewing any of them. So, dumb.) As Austin City Limits Music Festival is prone to be, this year's event was hot, loud, crowded and perfect. And, as you may have heard, Saturday got wet and wild. While the rain poured, Matt and I sat on the ground and wore trash bags while waiting for the Shins to go on; a wet young man from New Mexico even tried to suffocate Matt with his own poncho. I get a little choked up just thinking about it.
Just like a Golden Corral, there was a lot to take in: indie rock legends, folk phenoms, local bands, Die Antwoord. Who was the best of the best? Allow me. — Eric
TOP TEN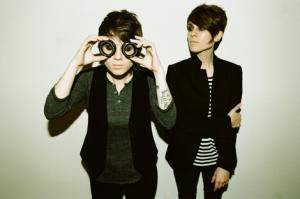 10. Tegan and Sara
 — Tegan and Sara, the official band of being 19 and/or a character on "Grey's Anatomy," were a must-see for me despite the fact that I don't know anyone else who likes them. (There's something about their agile guitar-pop that gets me in the gut, I guess.) But maybe I just don't keep the right company: As the Canadian twins played the instantly recognizable opening notes of "Walking With a Ghost," the Bud Light stage had amassed a hefty crowd. The delightfully self-deprecating sisters (specifically the leather-jacketed Tegan) fessed up to being weakened by the heat, but their set just got stronger as it progressed. "Back In Your Head" was an obvious hit with the crowd, and the eminently danceable "Closer" got folks moving. For a band with a sound far more suited to dark and smoky clubs, I think the sisters Quin brought it.
Memorable moment: Tegan, feeling a heat-induced fit of the vapors coming on, said her preemptive goodbyes to Austin just a few songs in, in case she hit the ground.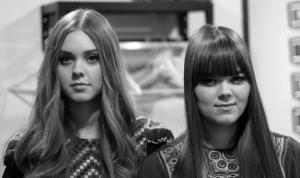 9. First Aid Kit — Speaking of foreign sisters! Johanna and Klara Söderberg, Swedish siblings with a penchant for flowing Mama Cass garments and harmonies that have been known to make even the most hardened of felons weep like infants, were the ideal act for Friday morning. They're a breezy, beautiful folk delight, and they certainly benefit from a live performance (this year's The Lion's Roar is pretty, if a tad safe). Ask anyone who was there and they will say the pair's cover of Simon & Garfunkel's "America" was the runaway winner of the set. If the Söderbergs had just sang Simon & Garfunkel's greatest hits, absolutely no one would have complained. Paul and Art would have been beaming with pride.
Memorable moment: Mostly, we were puzzled by the band's complete lack of accents. Maybe they're from Stockholm, Wisconsin.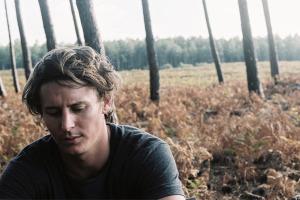 8. Ben Howard — If anyone earned the right to use strobe lights last weekend, it was England's Ben Howard. Shredding on his guitar like he was dueling the devil, Howard turned in a tour de force folk rock extravaganza. Explosions in the Sky comes to mind. However, having seen that post-rock favorite open for Arcade Fire last year, I honestly think Howard was more thrilling. Sacrilege! (And whoever she was, Howard's cellist/drummer/all-around badass accompanist looked like the Pink Ranger and I think I'm going to ask her to marry me one day.) "Old Pine" got the crowd singing along, but closing number "The Fear" was breathtaking. By listening to last year's Every Kingdom, you would never know that Ben Howard could rock so very hard.
Memorable moment: The end of "The Fear," wherein Ben Howard invited us all on an epileptic journey of rock.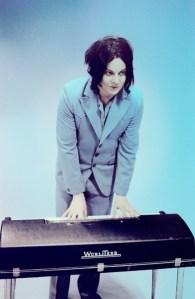 7. Jack White — Jack White, a man who is very good at music, played very good music to close down Saturday night. Will wonders never cease? I can't say that White's Saturday night jam session was my favorite act of the weekend, but I certainly can't deny that he brought his A-game. Material from Blunderbuss? Check. A little Raconteurs and a Dead Weather song? Check. A whole lot of White Stripes goodness? So many checks. The set was a wall-to-wall singalong, from "Love Interruption" to "Ball and Biscuit" to "Seven Nation Army." White was firing on all cylinders, his band was just as musically impressive as the man himself, and even the stage's art direction was top notch. I would have preferred a little more banter with the crowd, but you can't argue with a call-and-response version of "Steady, As She Goes," can you?
Memorable moment: Jack plays the guitar and the piano at the same time, because he sold his soul in exchange for the power of blues.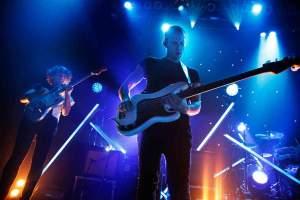 6. M83 — However you've pictured an M83 show, it's probably not too far off. Lights. Oh, so very many purple and blue and white lights. The whole affair was like an incredibly well-orchestrated LED dream; it was definitely the best electronic act I saw the entire weekend, which may have something to do with the fact that M83′s not entirely electric. That said, no one would have cried if the lush French act behind Hurry Up, We're Dreaming had headlined instead of *shudder* AVICII. The real treat? They didn't save "Midnight City" for last, which thinned the crowd considerably and let the rest of us enjoy a few more bleeps and bloops.
Memorable moment: A young lady offers Matt and me some LSD and calls us gentlemen. What a nice kid.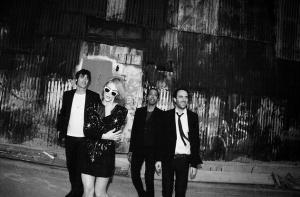 5. Metric — Emily Haines has the hardest working legs in show business, and that is a stone cold fact. Metric was on my "must-see" list, but I was truly blown away by how good they were live (and on such a big stage, no less). Haines has a great voice, but she's not Celine Dion or anything; I was so pleasantly surprised that she never came close to losing steam. In a set heavy on material from the excellent Synthetica, the sublimely sinister Canadian band opened with "Artificial Nocturne," which couldn't have set the tone any better. The final one-two punch of "Gold Guns Girls" and a kumbaya-acoustic version of "Gimme Sympathy" put the bow on a truly cool package. And did I mention how effortlessly awesome Haines is? She wore sunglasses the entire set. I think she's killed a man with a switchblade before. I do not care.
Memorable moment: A guy in front of us asks me if they've played "Heads Will Roll" yet. His mind was blown that day, let me tell you.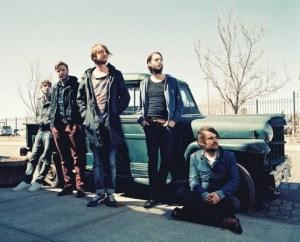 4. Dry the River — Before October 14th, 2012, I actively disliked Dry the River. Ask anyone. I was not indifferent. I believe my exact words were "folky pablum." Well, I have news: My crow sandwich was delicious, thank you. They were inconceivably nice guys, and they absolutely tore their set up. I can't even really give meaningful specifics. It was just … grand. The build-up in their songs, which perhaps I had written off as boring on the album, is taut and electrifying live. I would see them again in a heartbeat.
Memorable moment: Lead singer Paul Liddle looks like Steve Buscemi and bassist Scott Miller looks like Paul Rudd. That earned them several points.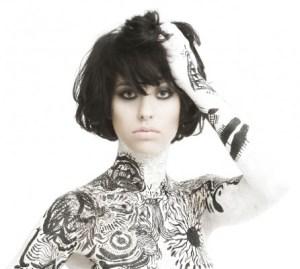 3. Kimbra — A friend told me that they heard Kimbra was boring. And thus, I became apoplectic with rage. If there is a single concept that Kimbra exists as the antithesis to, it is boredom. The New Zealand siren came out swinging in full neon costuming Sunday morning, managing to work her way through all of her notable songs (except that one Gotye joint, but that happened the night before). She turned out jazzy, powerful renditions of "Plain Gold Ring" and "Good Intent" (it sounded at times like Nina Simone was living in her throat). The chanteuse went wild and full-voiced with "Cameo Lover" and, my personal favorite, "Warrior." The live vocal layering and looping, a signature of Kimbra's live shows, made "Settle Down" a particular standout. Kimbra was fun and effervescent, despite an early slot, a muddy park and swampy heat. To boot: Lady brought the dance moves.
Memorable moment: Kimbra, getting ready to record her own live vocal sample on "Settle Down," asks the crowd to be quiet for a second — and they complied, because you just can't say no to that accent.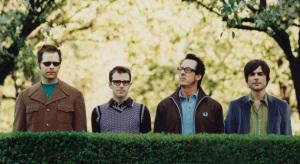 2. Weezer — Faced with a true music festival version of "Sophie's Choice," ACLers had to pick between Weezer and Florence + The Machine. My logic? Weezer is more likely to call it quits before Big Red rolls into town again. Weezer/The Blue Album was one of my first exposures to "real" music (read: not Christian rock/oldies/TV theme songs), so sentiment was riding high for me. If there's a Weezer song you wanted to hear, Rivers Cuomo and the gang played it. Energy was high, choreography (yes) was finely tuned, that big light-up "W" behind the stage burned bright, and everyone — everyone — was in karaoke overdrive. Opened with "My Name Is Jonas," closed with "Undone (The Sweater Song)." What else would you want? The 15-year-old me was awestruck.
Memorable moment: So, so many. Rivers dancing with the sign language interpreter, Rivers donning his cowboy hat for a sweeping version of "The Greatest Man That Ever Lived," the collective Rock Band jam sesh that was "Say It Ain't So," the triumph that was "El Scorcho" … I could go on.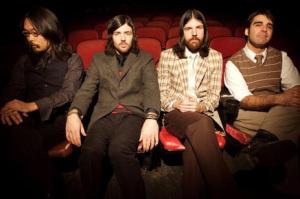 1. The Avett Brothers — Big. The Avett Brothers' show was big. The sound was the big, the audience was big, and the energy was atomic. The Avetts are still folky and bluegrassy, right? We've all been listening to the same band? Because let's forget about the whole "punk-influenced" schtick — what I saw on Sunday evening was freaking "I can hear them from the non-existent balcony" HUGE. I have no problem saying that it was one of the best shows I've seen, from a heartfelt "Head Full of Doubt/Road Full of Promise" to the "January Wedding" that everyone was clamoring for to an absolutely insane "Kick Drum Heart."  Seth and Scott and company, playing on a stage covered in Oriental rugs, enveloped the AMD stage with a whirlwind of fevered musicianship and resonant harmonies. All of a sudden, I felt like beating up some carpetbaggers. But it was the Avetts' encore of the ever-affecting "I and Love and You" that floored pretty much everyone who was there. I don't want to be over dramatic, but I do want to state the facts: I teared up a bit. Magic.
Memorable moment: That "I and Love and You" … man. Brooklyn, Brooklyn took me in.
HONORABLE MENTIONS
Stars — I didn't get a chance to catch a lot of Canadian group Stars' set, but their Set Yourself on Fire is an old favorite. What I heard on Sunday morning was energetic, recording-quality and lively, and I will make it my mission to see them properly.
Crystal Castles — Alice Glass, you magnificent lunatic.