We've already established my obsession with food, but I'm about to shed light on my other passion: SHOES. That's right people: I am a shoe-aholic. When it comes to heels, the higher the better, the flatter the never. One of my favourite shoe designers is ex-model (and still gorgeous) Brian Atwood. His beautiful creations have graced the feet of many members of Hollywood Royalty – including Rachel Bilson, Olivia Palermo, and Emma Stone (and probably all of their friends).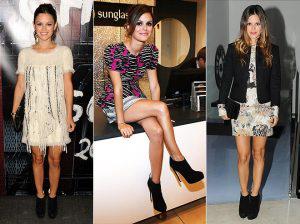 I am proud to announce that the long-time designer has just dipped his own feet into the middle market by designing a lower priced line entitled B by Brian Atwood. The shoes of the new line, priced approximately $275-$995, feature the Brian Atwood charm that the fans love, such as rich hues, eccentric textures, and of course sky-rocketing height!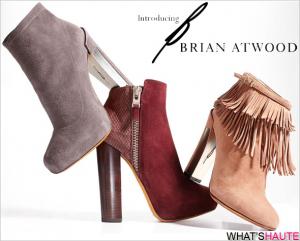 Another Brian Atwood mega-fan is celebrity-stylist-turned-reality TV star-turned-fashion-designer AKA my idol Rachel Zoe. After successfully providing the Rachel Zoe luxe, boho-chic aura to the public with her clothing line for QVC, Zoe has decided to create a more haute line sold at high-end department stores across North America including Holt Renfrew, Neiman Marcus, Bergdorf Goodman, and Saks Fifth Avenue.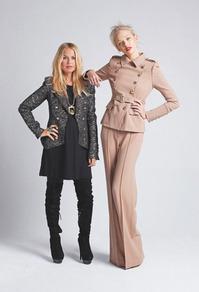 The new, highly coveted (at least by me!) clothing line features classic staples with a significant Rachel Zoe-feel. Boasting wide-leg trousers exactly like those Zoe is frequently spotted in, tailored jackets (again, her own-closet inspiration), retro dresses made of sequins and ruffles, and one ridiculously gorgeous, rich, camel-toned cape that I NEED TO OWN.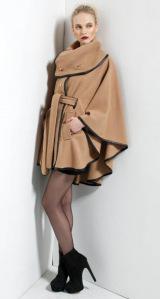 All in all, real-life-best-buds Brian Atwood and Rachel Zoe have used their previous successes to debut their new collections, and in both cases, they did good work! Be sure to check out these new additions to the fabulous fashion world before the cold weather kicks in. After all, what's the purpose of autumn if not to wear wool trousers, deep colours, and suede booties?!
Until next time,
Jess