When we went to Palawan recently, I decided to stay longer than the group for no pressing reason or particular itinerary; I just wanted to unwind and enjoy a different city pace, far from what I left in Manila. I needed a hotel that could set me into a relaxing mood, and I got just that at Acacia Tree Garden Hotel, one of Puerto Princesa's newest. Read more…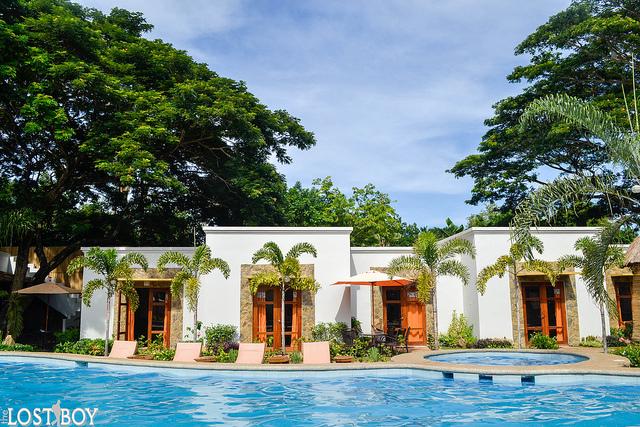 Honestly, the hotel is not within the city center. Rather, it is a 10-minute tricycle ride away—this being the reason why it's an ideal hideaway. And while the hotel sits on a lot less than a five-minute drive away from the Puerto Princesa International Airport, I wasn't disturbed by any takeoffs or landings. By the way, the hotel does arrange free arrival and departure transfers for the said airport with their shuttle van.
Acacia Tree Garden exudes the charm of a boutique resort hotel, but its rates are midrange by Palawan standards. Its exteriors are well-designed and well-landscaped, and I must say the architecture, limited to one or two level structures for the rooms, makes it look classy.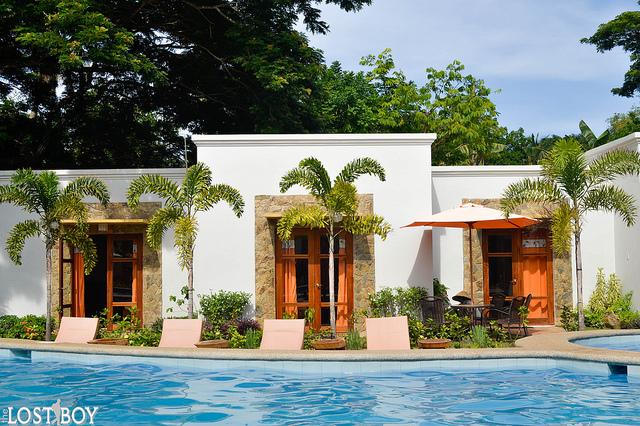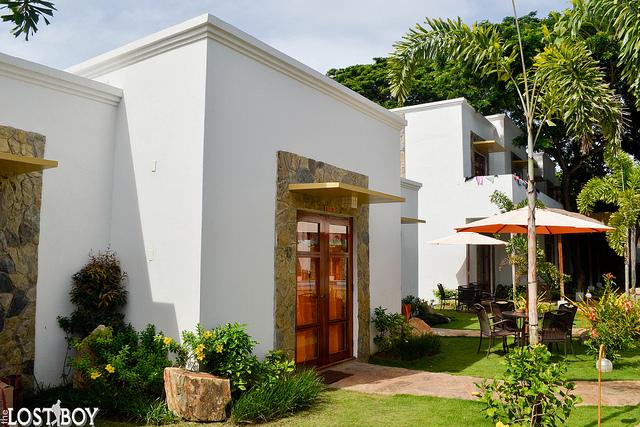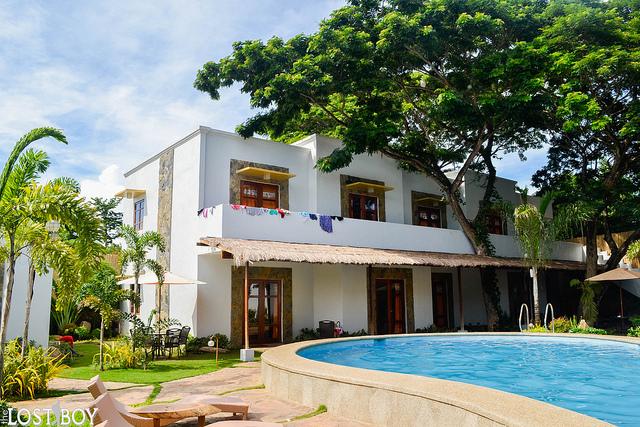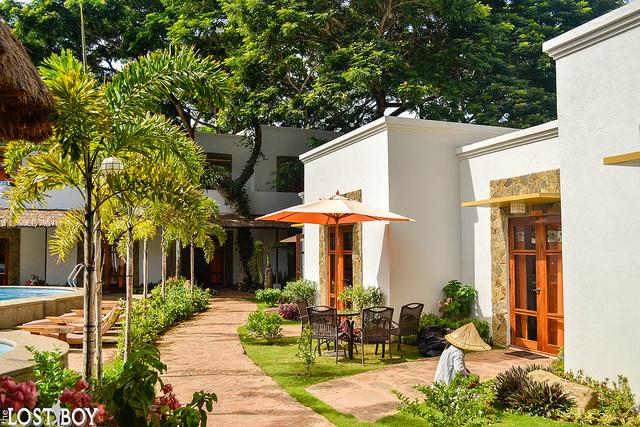 The room they gave me was the Standard Deluxe with a bedding configuration of two single beds. The theme of the interiors is rustic, as accentuated by the mustard yellow wall paint, the adobe tiling, the touches of wood, and of course, the furnishing and decor.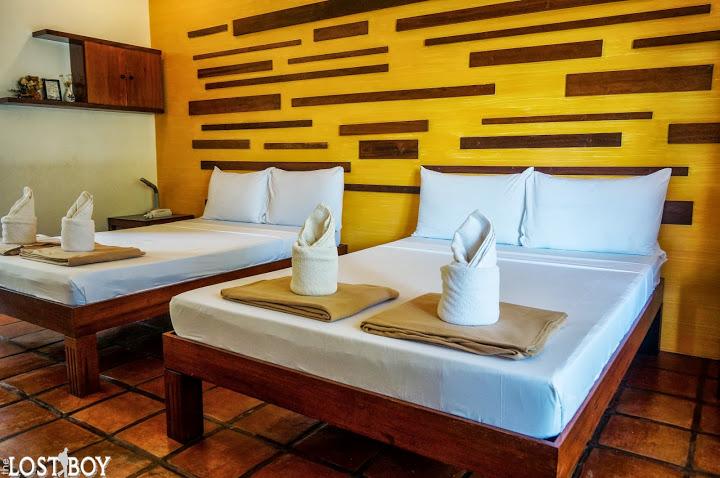 My room was very spacious, and it had enough room for the two beds, a small living area, an LCD TV with a corresponding shelf, and a small closet. The bathroom was somewhat small in comparison to the floor area of the room, but it was elegant and clean, nonetheless.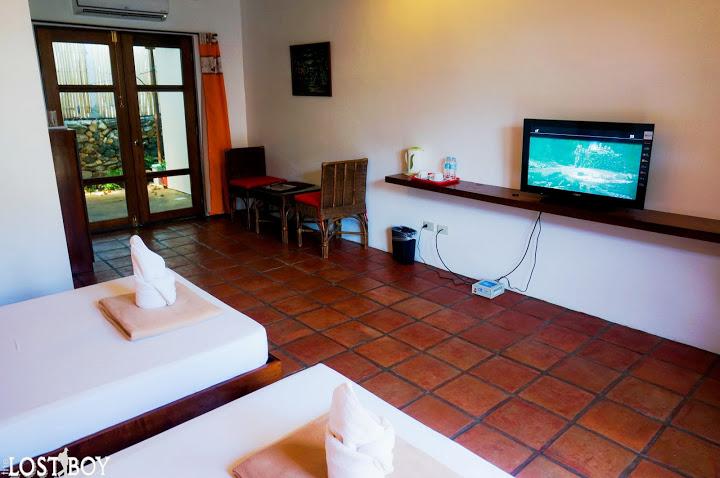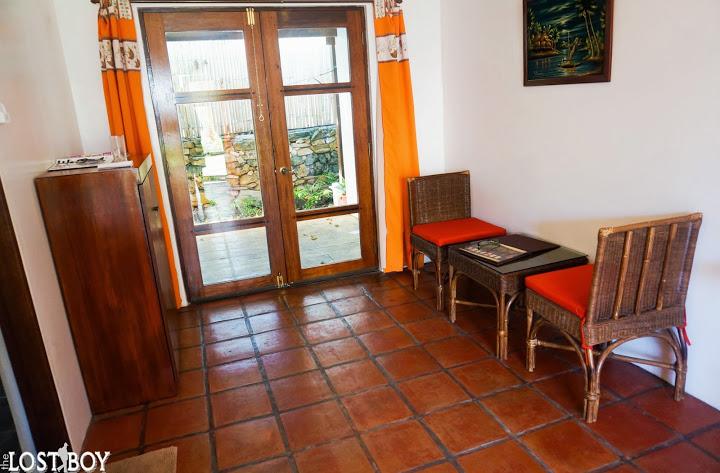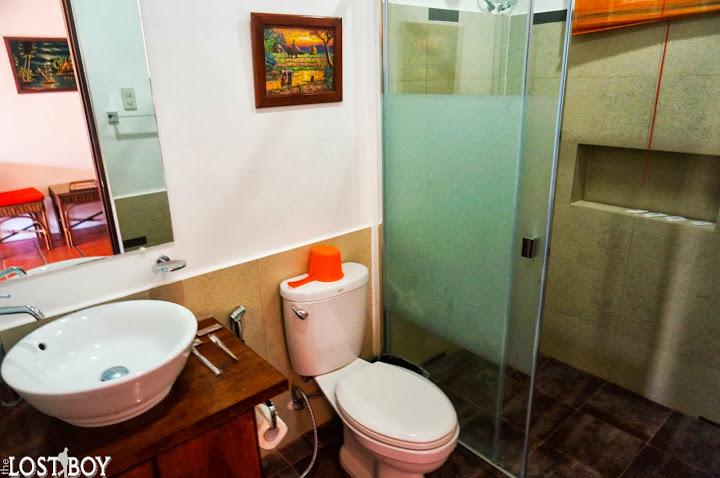 Outside my room were perfectly manicured lawns with garden sets and umbrellas, where I hung out to surf the internet at night. The wireless broadband router was positioned near my room, so I had no problems connecting and surfing the web fast.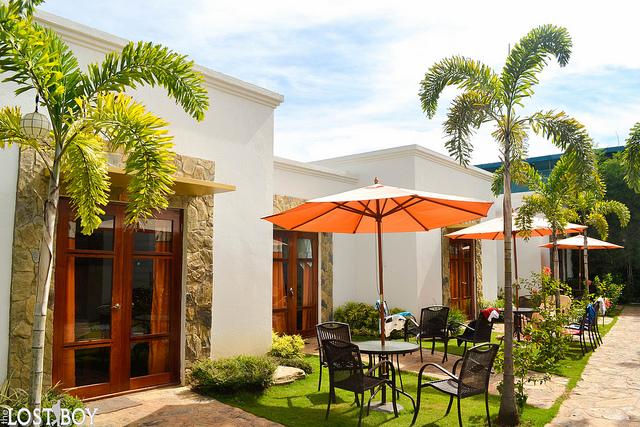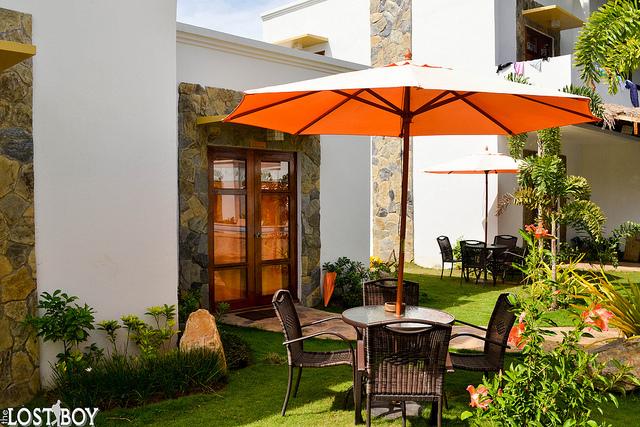 In the middle of the hotel and by their signature acacia tree is a sizeable swimming pool that is made more attractive by tasteful lounge beds. Meanwhile, under the hut, where the reception area is, are a handful of activities, like billiards, books, board games, and darts.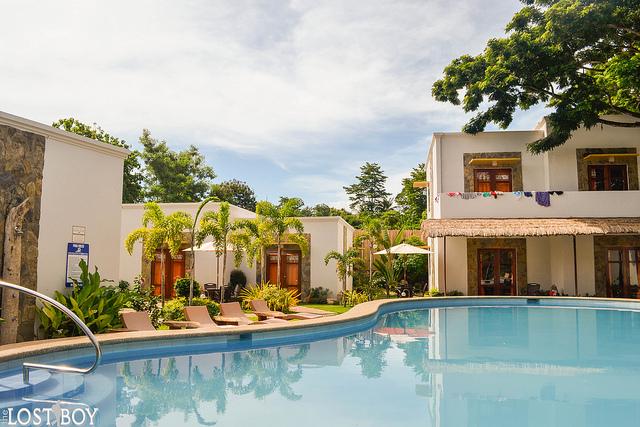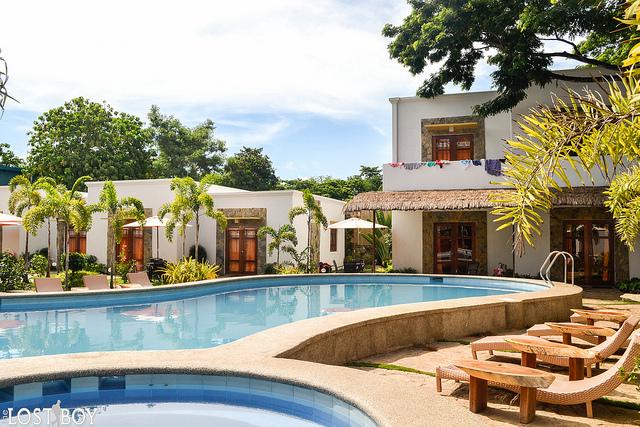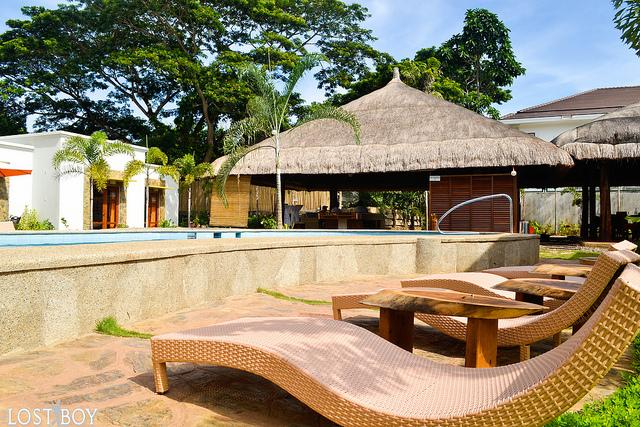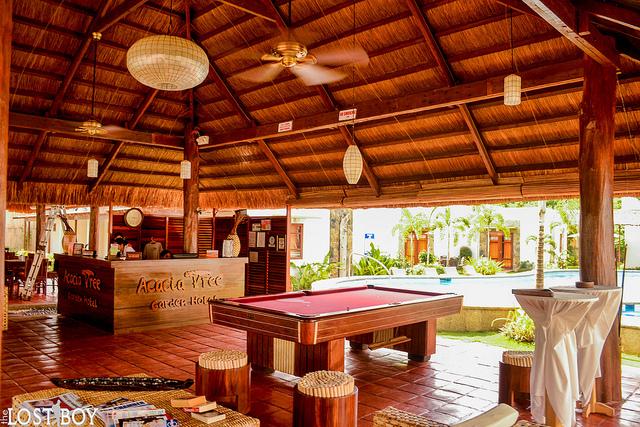 Breakfast was served at the hotel's sole restaurant that also does room service. Daily, it was a choice between Western or Filipino, and additionally, there was unlimited bread, margarine, and jam. I was happy that their breakfast sets were served in satisfying portions.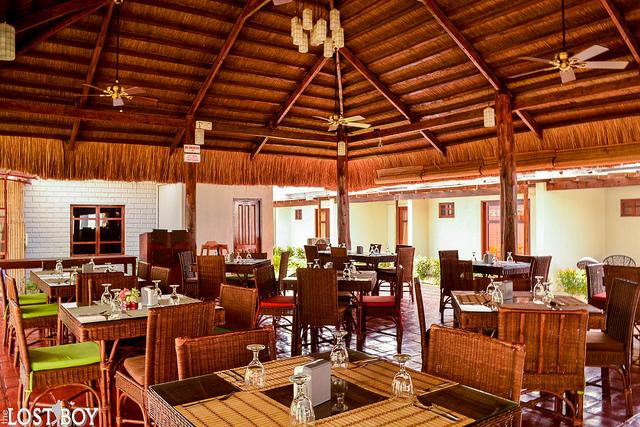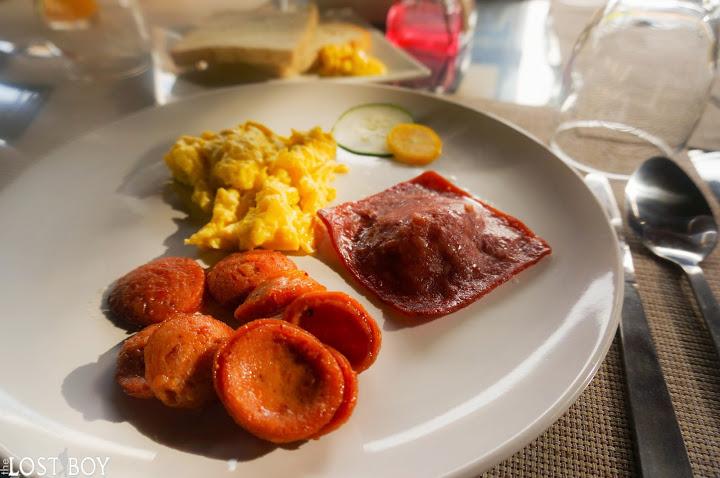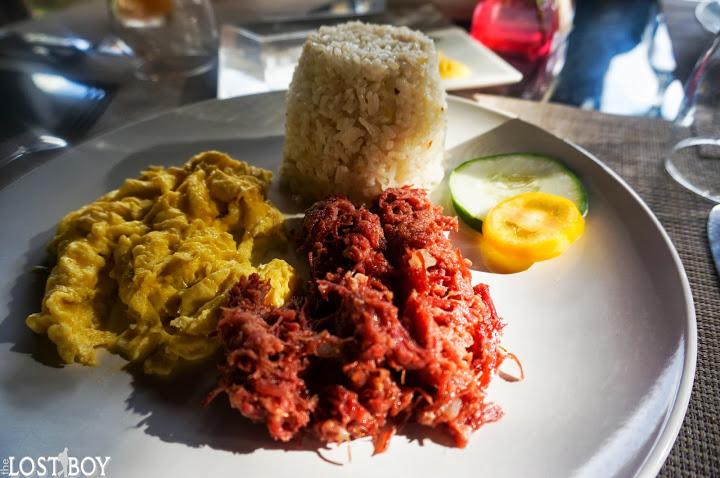 Tucked away from the hustle and bustle of the city center, Acacia Tree Garden Hotel is an awesome recluse after each day of going around Puerto Princesa. In my case though, I was looking for a simple, quiet getaway, and the hotel gave what I needed.
ACACIA TREE GARDEN HOTEL
Manalo Street Extension, Barangay Bancao-Bancao, Puerto Princesa City, Palawan
Contact: +63 48 4330123, +63 919-2256533, or [email protected]
Social Media: Facebook
Notes: Accepts credit cards. Arranges tour packages within Puerto Princesa and Palawan.