This week for the ABC Nail Challenge I choose polka dots for the letter P. I know, it's not too original but there are so many different looks you can create with a few dotting tools.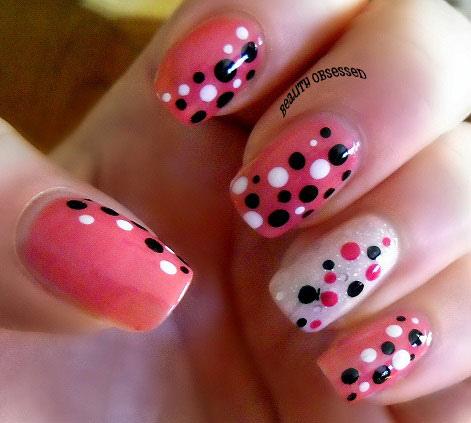 Going along with the "P" theme I used Scandal  by Sinful Colors (one of my favorite pinks) and Popular by Revlon on my accent nail. You can't really tell in the picture but Popular has both silver micro and hex glitter which makes this such a pretty color. I know a lot of other beauty bloggers love it too.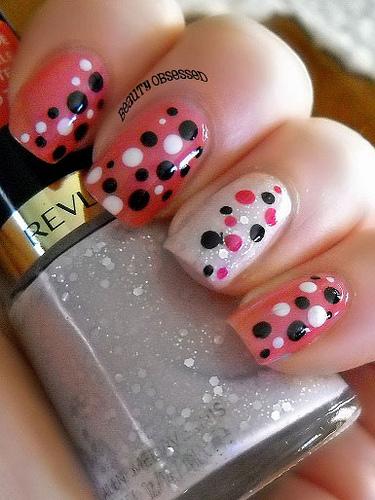 I didn't have a set look I wanted to achieve so I just began dotting small and large dots on the sides of my nails. I didn't want to do the usual straight dots across, I wanted something a little different.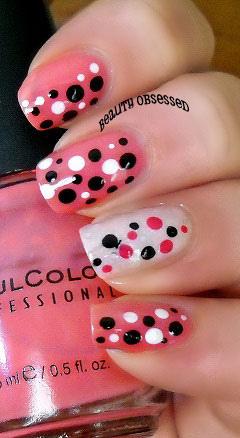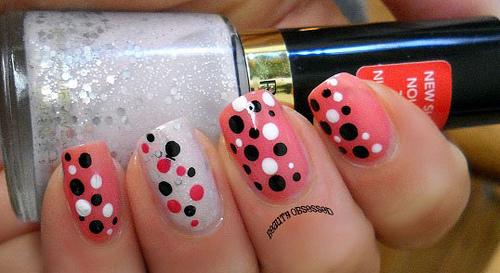 I haven't done a polka dot mani in a long time so it was fun and I like how they turned out. What are your thoughts on polka dot nails, do you like them or no?
Click the links below :) Follow via GFC Follow me on Twitter Like my Facebook Page Follow me on Bloglovin