Another ABC Nail Challenge post! I cant believe we're on the letter M already, that just shows how fast the weeks fly by. I really didn't have to think too hard when it came to what I wanted to do. I go through stages where I'm really into the matte finish and I just happen to be in that stage now so it was perfect.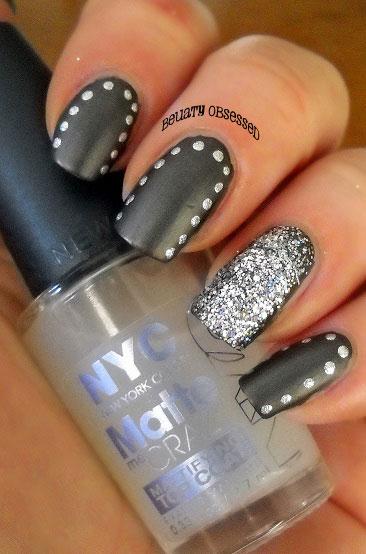 Instead of using the usual black, I used a charcoal grey, it's actually one of Sally Hansen's Magnetic Polishes in Graphite Gravity. Of course I didn't use the magnet even though this is a good magnetic polish. Then I used NYC Matte Me Crazy topcoat. I just recently picked this up for a few dollars at Walmart and it works really well.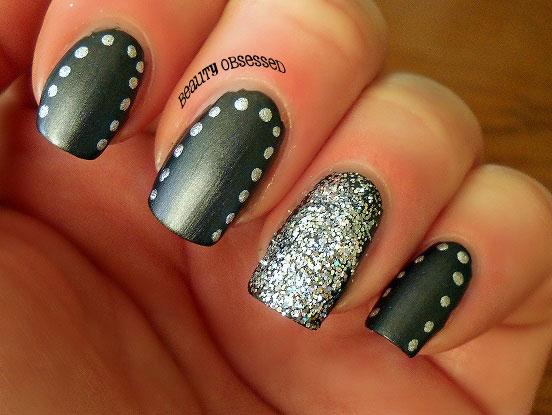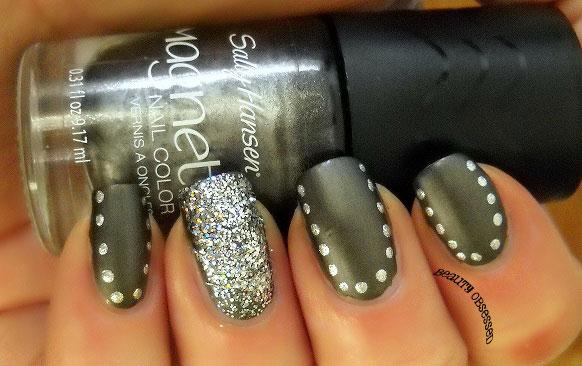 I used a silver polish to make dots around the sides of the nails. I've had these little packets of different color nail glitter that I found and decided to throw some of the silver glitter on my accent nail for fun.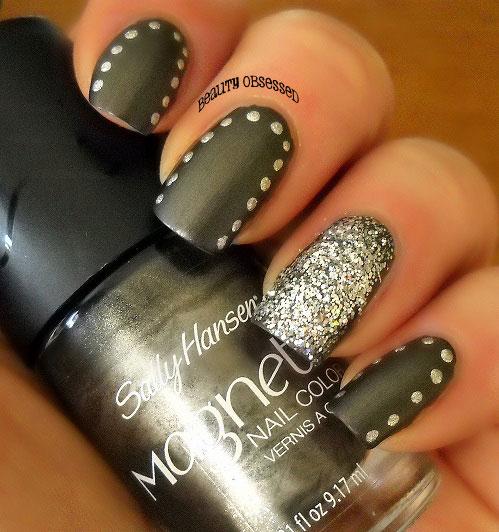 I didn't have time to do my nails yesterday after work so I literally just did them and I'm pleased with how they came out. So now I'm gonna go paint my other hand!! There's been a few times in this challenge where I wasn't happy with my nails so I wouldn't even bother doing my other hand. Am I the only one who does that?
Are you a fan of the matte finish or matte polish?



Click the links below :) Follow via GFC Follow me on Twitter Like my Facebook Page Follow me on Bloglovin