This week we're on the letter L for the ABC Nail Challenge hosted by Kimber over at
Kimber's Lacquer Korner. If you like nail polish and nail art you should really check her out then, she has a lot of amazing looks!
Anyway, this week was a lot easier on me than last week's Hello Kitty disaster! There were more choices this week. I had a few polishes that began with L but none that I was crazy about using, so I chose a leopard print 

mani

. Leopard print is always fun and besides it's been a while since I did one.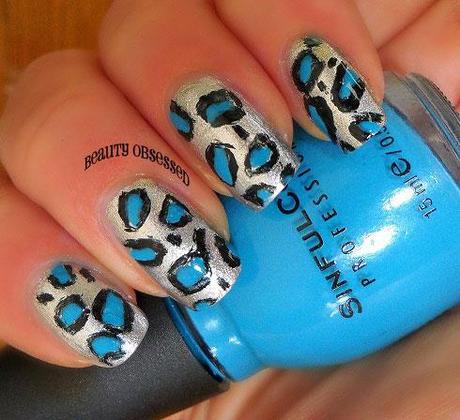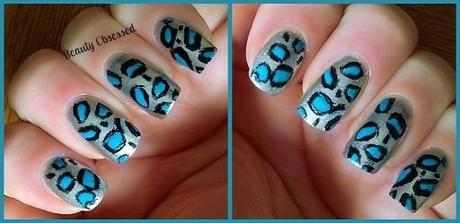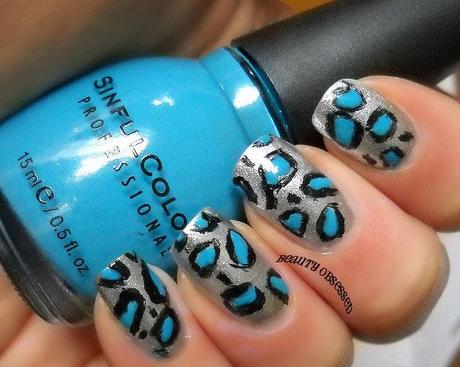 Instead of the traditional golden leopard colors I picked a brighter combo, blue and silver. I used Celeb City by Sally Hansens Xtreme Wear and Savage by Sinful Colors. They look a bit sloppy up close but they're not supposed to be perfect so it's okay. I always used a dotting tool for the nail art in the past but I found that using a thin nail art brush helped to speed the process along.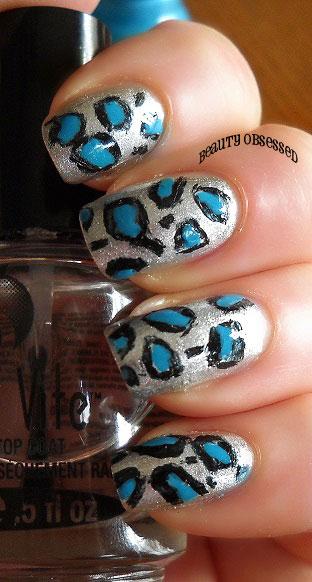 You should also check out the other participants looks this week, they always come up with really cool ideas!


 Click the links below :)
Follow via GFC Follow me on Twitter Like my Facebook Page Follow me on Bloglovin