This week we're on the letter K for the ABC Nail Challenge and I had a hard time with this one. I didn't have a nail polish or brand that began with K. So then I thought of nail art and couldn't think of anything except stamping. I do have stamping plates but

there

 not by Konad so that wasn't going to work. My last resort was Hello Kitty nail art and I'm not even sure if this is allowed since it technically doesn't begin with a K. If I'm breaking the rules I'm sorry :)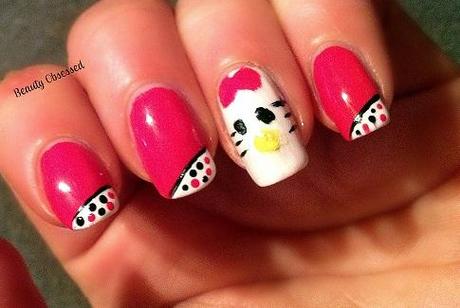 I am not really good at detailed nail art so I wasn't expecting this to come out great and as you can see it didn't. It might have not looked so bad if I didn't end up  putting my top coat on too soon and smearing the eyes and nose! I attempted to fix it but I think I just made it worse.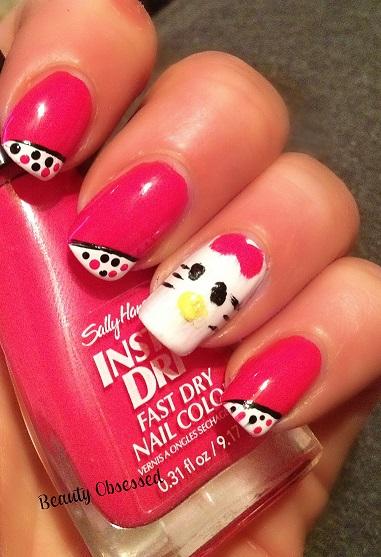 This is obviously my worst week so far which is why I only posted two pictures, but it happens. I'm looking forward to redeeming myself next week :) Like always, I'm excited to see what all the other participants came up with this week!!
Click the links below :) Follow via GFC Follow me on Twitter Like my Facebook Page Follow me on Bloglovin