Happy Wednesday Everyone! This week is letter I for the ABC Nail Challenge and its not an easy one for nail art. I couldn't think of any nail art or designs that began with I. But that's okay because this week I have
In a Flurry
  by
Sally Hansen Insta-Dri
to show you.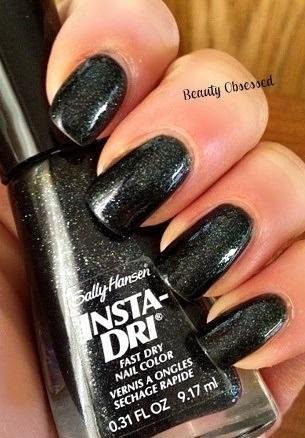 In a Flurry
is a blackened-teal base color packed with shimmer. The colors I saw the most were green, purple and gold. These are one of those colors that looks different in the bottle. When I look at the bottle it seems like there is some duchcrome but you cant really see it on your nails. When the light hits your nails in a certain way you can see some yellow, gold, green, silver and purple flashes. So it's really an amazing color. I'm only showing 3 pictures since the color changes so easily and is hard to capture.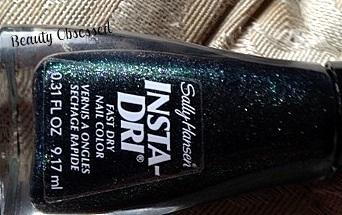 This was the best picture I got in terms of it's true color.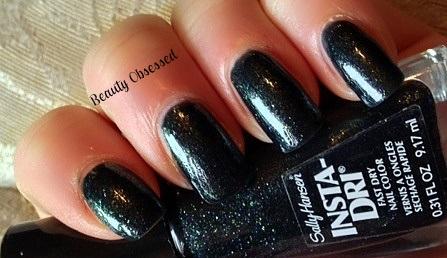 The formula is really nice, I was expecting it to be more thick, maybe because all of the other SH Insta-Dri polishes I have are but this one was thin. The first coat is really sheer so I used 3 coats for full opacity.
I'm not 100% positive but I thought I read or heard somewhere that this color is part of a limited edition collection. The only time I've seen this sold anywhere was CVS a few months ago when I bought it. I could be wrong though. Don't forget to check out all the other ladies participating in this challenge :)
Click the links below :)
Follow via GFC
Follow me on Twitter
Like my Facebook Page
Follow me on Bloglovin