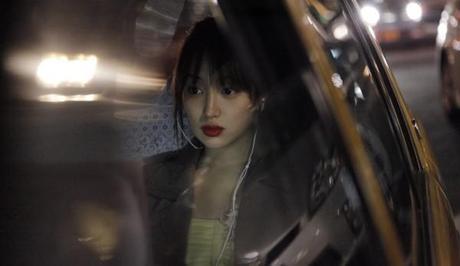 Abbas Kiarostami received high critical praise for his last film Certified Copy (one of my favorites from 2011). Now he has a new film to get excited about. Like Somebody in Love is a Japanese-language romantic drama starring Rin Takanashi. According to Anomalous Material (via The Playlist) Rin Takanashi stars as a young Japanese woman who works as a prostitute to pay for her college education and the movie follows her relationship with a brilliant, elderly professor (Tadashi Akuno) who also happens to be one of her clients.
Below is a teaser trailer and some screenshots. Like Somebody in Love doesn't have a release date yet, but I wouldn't be surprised to see it at Cannes this year.
Did you enjoy this article? If so, we'd love to hear your thoughts in the comments below. It would be great if you subscribed to our RSS feed or signed up for email updates to get more goodness. There's lots more where this came from!