This week's challenge was to come up with a manicure with bows. Even though I'm not a fan of stamping because I really suck at it, I was hoping I had bow on one of my plates but I didn't. I was actually going to give stamping a fourth try lol.
The look I did for this week is known as the tuxedo mani. I've been wanting to try this  ever since I saw it a while ago and since it requires bow ties I figured it would be the  best time to finally try it.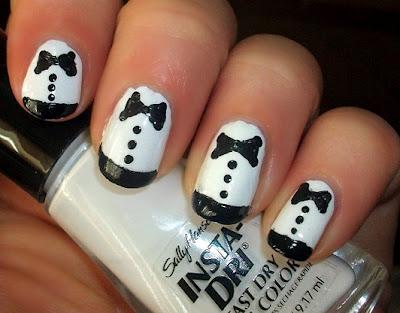 It was very easy and fun to do. I used Sally Hansen's INSTA-DRI in Whirlwind White, one of my favorite white polishes. I can usually get away with one opaque coat which is unusual for a white polish. Then I used Wet n Wild's Black Out to paint the tips of the nails. I free handed this but now I wish I used either tape or those french manicure guides.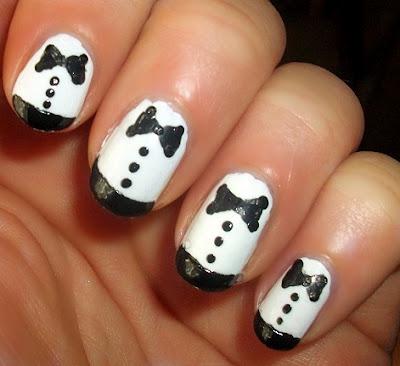 With a dotting tool I made 5 small dots as the outline for the bows on the other end of the nails. Then I connected the dots and colored in the bows with Sally Hansen's Nail Art Pen.  You can also use a nail art brush or probably a regular nail polish brush to do this too. With the same dotting tool I made the 3 black buttons. Then used Sally   Hansen's Anti-Chip top coat and I was done.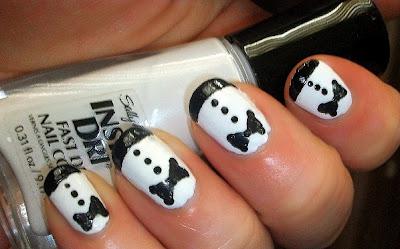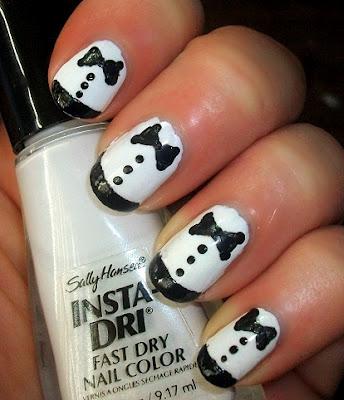 I enjoyed this week's challenge. Have you ever done tuxedo nails?


Click the links below :) Follow via GFC Follow me on Twitter Like my Facebook Page