A review of the Domaine Pascal Bouchard "Le Classique" Chablis 2009 and a look at Tequila.
By Joshua E. London and Lou Marmon
Washington Jewish Week  July 23, 2014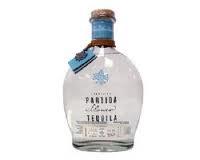 There are few greater pleasures than sitting on a beach toward the end of a lazy summer evening with a great bottle of wine to share among friends. Crisp, refreshing white wines are ideal for such occasions, such as a lovely Chablis.
Once the most popular white wine served in Paris bistros, Chablis fell out of favor for many years due to overproduction, shortsighted vineyard management and abysmal quality control.
Over time, the name Chablis became associated with mass-produced, insipid jug wines, and picked up a generic use for middling quality, bulk wines being produced overseas (this problem has been largely corrected through trade agreement regional designation protections).
Thankfully the winemakers were able to turn the tide, and of late the region has regained its swagger. Planted exclusively with Chardonnay grapevines, Chablis is about 100 miles south of Paris, near Champagne, at the northern tip of the Burgundy region – which is about as far north as one can cultivate the grape. Chablis is no mere chardonnay, however, as its climate and soil types impart a clear regional imprint. The Chablis region is very cold.
The soil is clay and limestone, and rich with fossilized seashells and oyster shells, all of which brings a distinctive minerality and freshness to the wines. To showcase these natural qualities, the wines of Chablis customarily see little or no oak, so they are stylistically even further removed from the typical big, often buttery, California chards.
Indeed, rather than "oaky," "creamy" or "buttery," the wines of Chablis are often called "steely," or even described as having a "gunflint" quality. While this may sound unappealing, these descriptors attempt to convey Chablis' tightly focused, even racy, "minerality" and saline-like quality, with understated fruit flavors, and green apple-like acidity. Chablis wines are very food friendly, matching perfectly with simple grilled fish, cheese and other beach fare.
Those Chablis that age well are among the longest aging wines, with those stone-influenced flavors transitioning over time into subtle honey notes.
The Chablis we have in mind now is from Domaine Pascal Bouchard, a family-owned Chablis estate that grows grapes organically in each of the four Chablis appellations. Their wines exhibit the classically fresh and mineral-infused Chablis structure that makes them very appealing to enjoy by the sea.
Their kosher-certified Domaine Pascal Bouchard "Le Classique" Chablis 2009 ($40), for example, begins with green apple and citrus scents and then evokes the seashore with a saline foundation upon which floats flavors of lemon, peach and apple.
Spirits-wise, we thought we'd swing back here to North America, then fly southwesterly to Mexico and its native spirit, tequila.
A type of mescal, tequila is made exclusively from the Agave Azul Tequilana Weber species of the agave plant. Agave is large and spikey, and resembles cactus or yucca, though it is actually thought to be related to the lily. It can grow in many sizes and colors, and the azul (Spanish for "blue") agave is a species well suited for producing nectar for distilled spirits because of its high-carbohydrate content.
The blue agave is also the only permitted variety for tequila. Further, production is legally limited to designated regions in the Mexican state of Jalisco and limited regions in the states of Guanajuato, Michoacan, Nayarit, and Tamaulipas.
Within Jalisco, production is centered in a few communities near Guadalajara – the original and most famous of which is the town Tequila. With minerality of Chablis still on the brain, it is worth noting that tequila is a spirit that is often said to have real terroir due to the varying soils and elevation between lowlands and highlands of its permitted regional growing areas.
The highland areas have a cooler climate and red-clay soil that forces the roots of the agave to strive harder to reach water, adding both minerality and a certain rustic quality to the tequila. Highland tequilas also tend toward the sweet and fruity.
By contrast, the lowland or valley agave growing areas tend to be slightly warmer, enjoy fertile brown soil sitting at the base of a dormant volcano, typically imparting a volcanic minerality, earthiness and some green vegetal herbaceousness.
The production process for tequila is straightforward. First, the blue agave is shorn of its long, impressively spiky leaves, leaving a large core that looks like an oversized blue and white pineapple (or "piña").
The piña of the agave is generally harvested once the plant has matured seven-12 years, by which point it can weigh anywhere from 80–200 pounds.
These piñas are then slowly baked to break down their complex starches into soluble simple sugars. From there they are shredded or mashed, to extract the sugary juice, which is then fermented, and then distilled (twice).
At this stage it is tequila, either to be bottled immediately or aged to produce the different types or styles one finds on the market: Plata ("silver") or Blanco ("white") is the colorless unaged variety; Reposado ("rested") usually has a yellowish tint from being aged in oak barrels two to 12 months; Añejo ("aged") has been aged one to three years in small oak barrels; and Extra Añejo ("extra aged"), which was only established in 2006, has been aged at least three years in oak barrels.
Outside of this age-based classification stand the typically cheap and nasty Oro ("gold") tequilas – think Jose Cuervo Especial Gold (actually don't, as it's disgusting).
This is the best-selling sort of tequila, and the fuel of many a horrific, college-era mega-hangover. Oro tequila is adulterated tequila, "enhanced" with colorants and flavoring agents and so, thankfully (!), poses real kashrus concerns.
Mexican regulations are neither very strict nor reliably enforced where adulteration is concerned.
The rule of thumb is that all Blanco tequilas are considered kosher without certification, but according to many kashrus authorities the other styles are thought to be more problematic and rabbinic investigation, if not outright certification, is considered advisable.
Here is a really lovely example to consider: Partida Blanco Tequila (40 percent abv; $40-$50): a clean, crisp, elegant tequila with relatively complex aromas of grapefruit, herbs, floral notes and, with time in the glass, white pepper and something like fresh jalapeno pepper, and throughout, lovely, persistent mineral and saline notes shine.
The aromas are followed on the rich, medium-bodied palate by agave sweetness, citrus fruit, apricot, pepper and fresh herbs, almonds, and, again some minerality and saline notes – all followed by a light, quick, crisp and slightly peppery finish. Rich, pure, gentle and very pleasing.  L'Chaim!