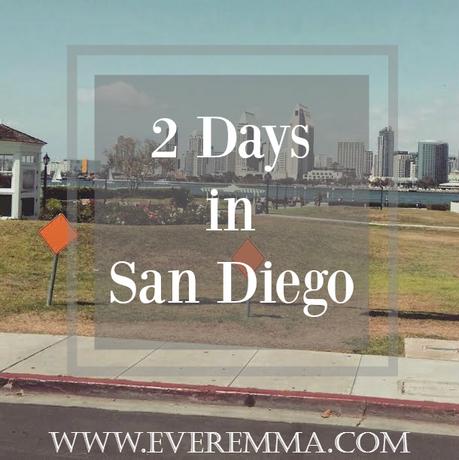 In my

27 Tidbits About Me

post I hinted that I had some pretty sweet plans for my third 27th birthday. I'm fortunate enough that my job required me to spend some time training with the Disney Institute. This also came with the perk of a couple of evenings in the parks.
Tom had never been to California at all in his 30 years of living, so I made sure to drag him along. Besides, who really wants to spend their birthday away from their favorite person? Prior to spending time in Disney Tom was pretty against everything Disney, but even he had to admit that he had a great time. That may have had more to do with the churros than the park itself.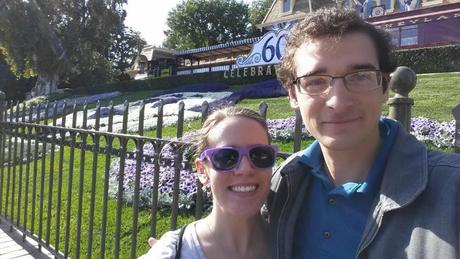 Once my conference was over we hopped into the worst rental car in the world (felt like the engine was one acceleration away from falling out) and drove down to San Diego.
We only had two days to spend in San Diego so we had asked friends and social media for some travel tips prior to our travels. 
Saturday morning we consulted TripAdivsor and decided to go to

The Cottage in La Jolla

for breakfast. The wait was super long and if I could do it over again we would have gotten there much earlier. The food was DELICIOUS! Tom had some stuffed french toast and I had some lemon, blueberry ricotta pancakes. I would have taken some pictures, but my food just disappeared!
Afterwards, we found our way over to Old Town, which we hated. It was the ultimate tourist trap, but it was the first stop for our Trolley Tour and there was free parking so it served its purpose. You'll probably love this stop if you came to shop and like places where the employees dress in period-appropriate garb.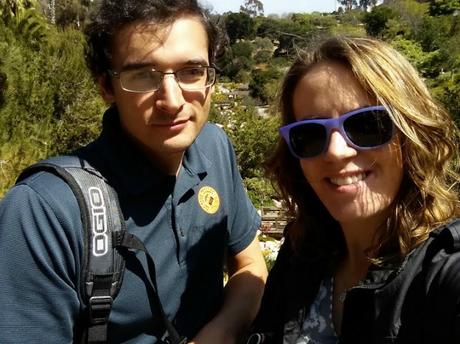 The

Old Town Trolley Tour

was so worth it! It was nice to be driven to some of the highlights in the city. We both got to see the sights and no one was getting stressed out because the GPS was on the fritz or going the wrong way on a one-way street. Guilty! Another plus was the fact that the person driving us around was local and could provide us with suggestions for the real reason we travel, food.
I wish we would have had some extra time to spend at so many of the stops, especially Balboa Park. It is such a cool place and would probably take almost a week to fully explore. We elected to wander, but next time we'll have to visit some of the museums and exhibits. 
Saturday night we found ourselves in the Gaslamp District, because we like to party and that's where The Real World kids used to hang out HA! Totally had you going, huh? We actually took our sophisticated palates to Jack in the Box for some tacos and then somehow wound up at Costco. I blame my internal GPS, I think Costco is programmed in there as Home.
Have you spent any time in Balboa Park?What should we be sure to visit next time?I'll be sharing our fabulous second day in San Diego next Tuesdat!