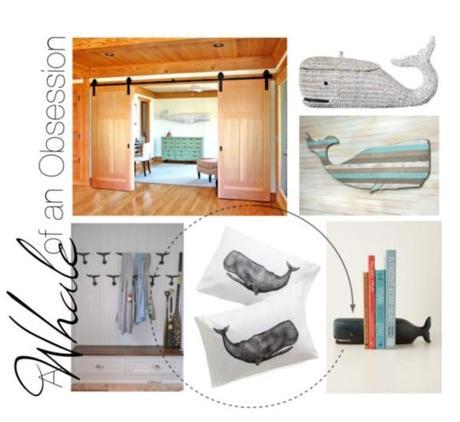 By Janeane Pittman
I've recently had a bit of an obsession with whales when it comes to decor. There's something about their large presence and how they've captivated my attention since a junior high field trip. Seeing God's creation in the sea made me at peace and felt as though time stood still! It was like they were flying under water with such grace and ease. Capturing the essence of this powerful and graceful creature in art and accessories are plentiful these days – here are some of my favorites!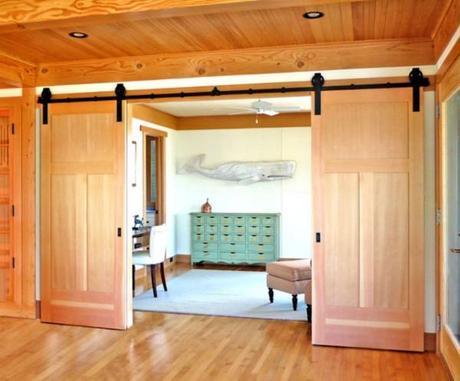 via
To create a design that incorporates a whale, try not to go overboard, (take this streamlined office with minimal furnishings and accessories, for example). The large statement sculpture of a white whale on the back wall creates a relaxed feeling without being too kitschy.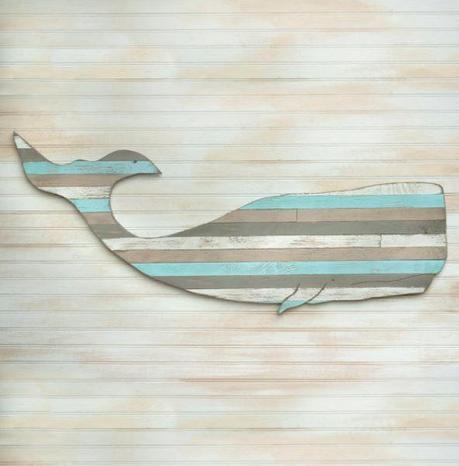 Pallet Whale Wooden Nautical Art Beach House Decor | Slippin Southern via Etsy | $189
Weathered pallet wood is just the type of piece that can bring the feeling of the sea into your home. If you want a smaller, softer approach, adding pillows with whale imagery to your bedding or sofa will add a bit of fun too!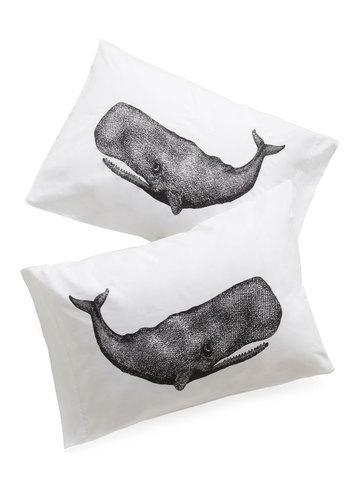 Worth Your Whale Pillowcase Set | Modcloth | $29.99
Tabletop options like whale-shaped baskets and bookends add whimsy to any room. I can see these nestled in a shelving unit or in a grouping on a console.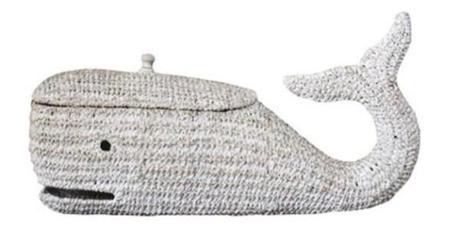 Rope Whale Storage Basket | Dot & Bo | $67.99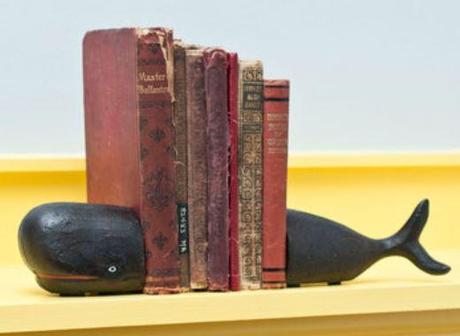 Start to Fin Bookends | Modcloth | $54.99
Varied installations are great to do when done the right way, like with these whale tale hooks (below). Lined up in a mudroom on white paneled walls, it gives impact without being overly done. They also give functional art to the space that can be used everyday.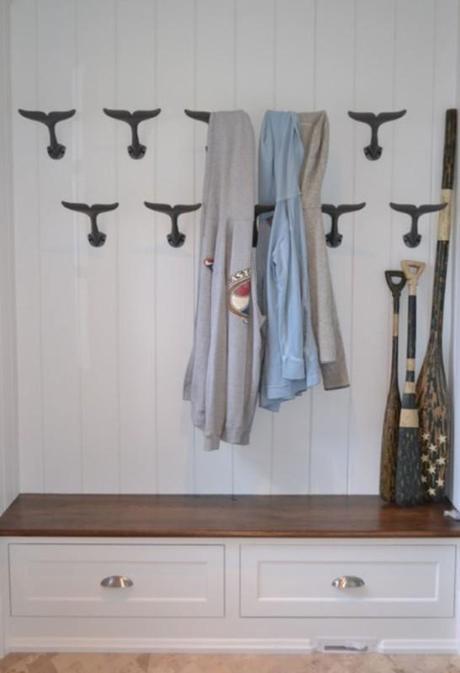 via
This coastal accessory can add so much to your home! I hope I have inspired you to add a little bit of whale whimsy to your space!
- Janeane