Somehow with all of the Holiday craziness, my Ipsy bag was kind of shoved aside and put on the back burner. Well the time has come for me to finally share it's lovely contents with you!

J

So keep reading to see what December's textured black Ipsy Bag has in store!!!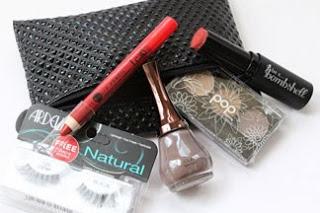 Finally, something that looks nice from J Cat Beauty! It's a lip crayon, so how could I not like it, right?

J

It is called The Big Lip Pencil and is in the shade "Red Rose." It's a twist-up pencil and the color looks beautiful. It's a wonderful cherry red that leaves a bit of a stain behind. I haven't tried it yet, so I can't say if I really like it yet, but it looks really nice…and it's PETA-approved so yea!

J




The next thing is a really weird looking bottle of nail polish. It's from Nicka K, which I've never heard of before. The color appears to be NY112. I'm not gonna lie, I don't really like the bottle and the greyish-brown shade isn't my favorite either. It's worth a try though and maybe it will become my new favorite polish!

J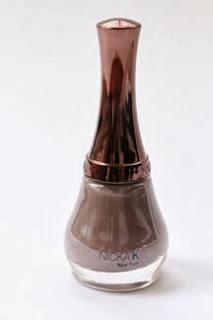 There is a pair of Ardell Natural Lashes. They are the 120 Demi in Black. I'm pretty sure that I have a pair or two of these already. They're ok. I'm not a big false lash lover, so I'm not very picky. They come with their own glue, so that's perfect if you don't already own some. What more can I say? They're lashes. They're long and fluttery and they look like real lashes, but better!

J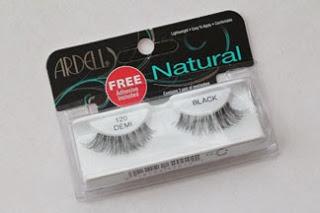 The ever-present Be A Bombshell appears yet again in this month's bag. This time it's their One Stick. I have the shade "Sunset," which is really pretty! It's kind of a terracotta coral with a touch of shimmery sparkle. It blends out really nicely for a blush, and I think it would be a nice creamy lip color as well! Very nice and, though I'm tired of seeing Be A Bombshell products in Ipsy bags, they all seem to be good quality, so I'm not gonna complain!

J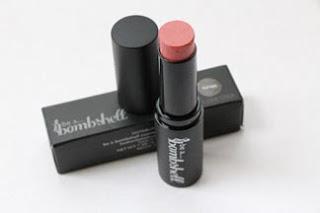 Finally, there's the Bright Up Your Life Eye Shadow Trio from Pop Beauty. It's in the shade "Naturally Bare," which is a nice, neutral brown trio. My kind of colors!

J

It's a well put-together trio that includes a shimmery light, medium and deep shade. Very lovely and something I will probably use again and again.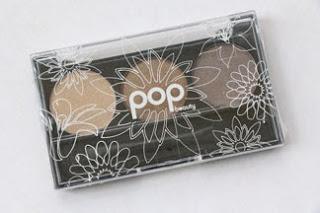 Overall, it was a pretty good month for Ipsy!

J

I'm sure I'll use the lashes some day, the shadows are great for every day, the One Stick is a beautiful color that would look equally pretty on cheeks or lips and there's a stinkin' lip crayon! I could take or leave the nail polish and I'd rather leave the bottle design, but all in all, December was a great bag! Keep up the good work Ipsy!!!
If you're interested in joining Ipsy, you can find out more information here.