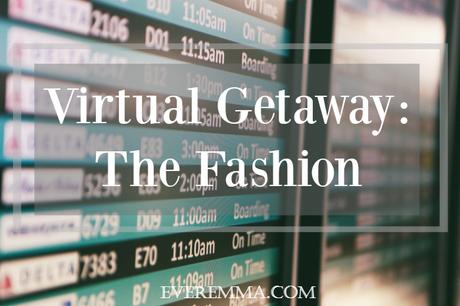 One thing I learned from my most recent getaway is that I am no good at anticipating what a certain temperature is going to feel like before I actually get there. This is especially true if I'm going somewhere I haven't been before. 
As a result I pack all the stuff in the hopes that maybe something will work. Then I had an "a-ha" moment and thought to myself, "Why don't I ever just google what people wear in certain locations for certain times of the year?!" Practically everyone and their grandma have a blog and if they don't, surely Dr. Google will know what's up. 
In an attempt to help contribute to that all-knowing database, I teamed up with 

Vegas.com

 to share what I would wear for a day in Vegas (#UltimateVegasOutfit). Now, I'm no fashion blogger, but I enjoy playing dress up just as much as the next girl! 
If I were going to Vegas anytime soon here is what I would want to keep in mind when it comes to packing. It's a dry, dessert climate so the days, for at least the next few months, will involve some serious

swoob

(boob sweat) and the nights will be comfortable, although sometimes chilly. Nothing too bad though. 
Another thing I need to do a better job of thinking about is what I'm actually going to be doing while I'm there. This gif does a good job of demonstrating what I think my days will be like and reality.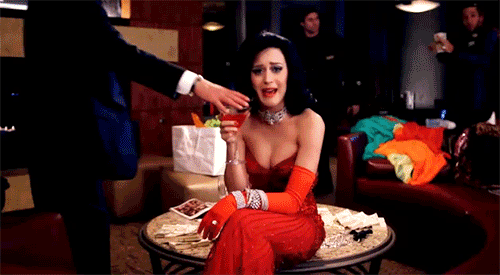 Vegas is a city of glitz and glam. It's an over-the-top playground for adults, but in reality if I'm in Vegas then I'm there with my family. This means I may find myself covered in who knows what, thanks to my toddler, and we're going to be having ourselves a fun, but low-key time. With all of that in mind here is my virtual itinerary and what I'm realistically wearing.
Maybe I'm gross, but I have so many things I would rather do than waste my precious vacation time changing my outfit multiple times. The outfit I chose is versatile. I could start my day off using the dress as a swimsuit cover and go to the pool. Speaking of the pool, there are some amazing pools at the resorts in Vegas!
Let's discuss some of the highlights, shall we? The

MGM Grand

has a lazy river.

Mandalay Ba

y has a wave pool, it's own beach (sand and everything), and a lazy river. In my opinion, 

Golden Nugget

takes the cake with a three-story waterslide that goes through the middle of a shark tank. Now that is cool.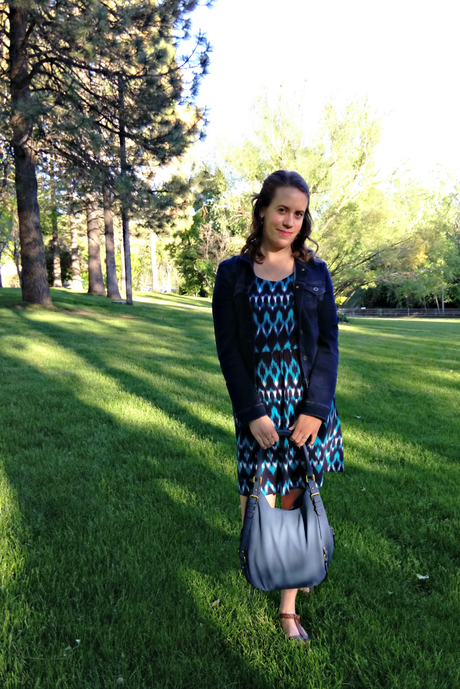 My little e is part mermaid, so we would likely be at the pool for a large majority of the day, but let's pretend we were bored. What else could we do? SO MUCH!
We could visit

Bellagio's Conservatory and Botanical Garden

.

The Mirage

has a saltwater aquarium and a rain-forest atrium.

The Flamingo Hotel

has an outdoor animal habitat with. . . you guessed it flamingos! There is a ton more to see and do during the day that is family-friendly. I'm guessing we would all need naps!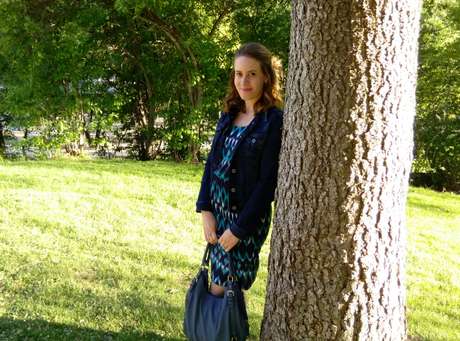 I'm not sure how late we would be out and about. It would really depend on whether or not we had a babysitter, but you better believe we would spend some time walking the strip and seeing all the lights. You will not be seeing me sporting some stilettos, yet I still want to feel like I look good and sneakers rarely do that. Thank goodness for cute, comfortable sandals! 
I just know how much little e would enjoy the fountains at Bellagio, so that would be a must before bedtime. She is also obsessed with M&Ms so we might wander over to M&M World. As I'm writing this post the temperature in Vegas is still pretty warm, but I think a jacket dresses this look up a bit. I could throw on a lightweight blazer for a show or a nicer dinner and would likely have a jacket on me, just in case.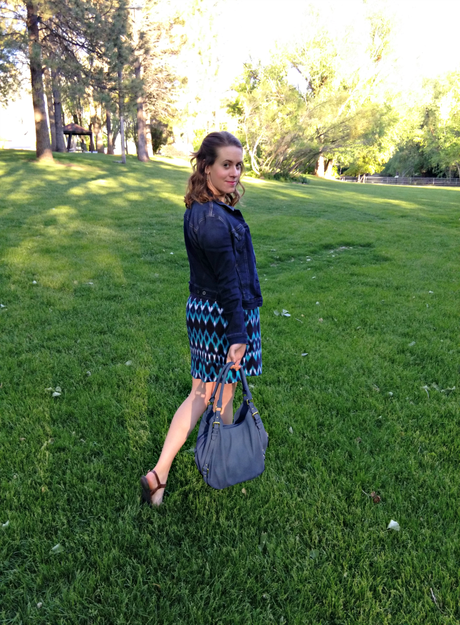 This post is making me realize that we may need to plan a little getaway soon! So glad I already have my #UltimateVegasOutfit planned and somewhat of an itinerary! 
What is your favorite thing to do in Vegas?What would your #UltimateVegasOutfit look like?I was not compensated  for this post and all opinions are my own.