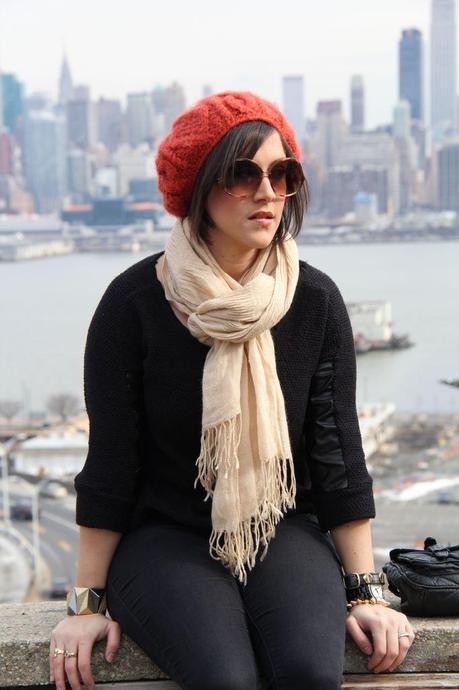 Last Saturday we made the trek out to Weehawken, New Jersey for a good friend's housewarming party.  I have driven through the Lincoln Tunnel many times, and have looked up at the houses up in the cliffs imagining the stunning views they must have of Manhattan.  Well, on Saturday I no longer had to imagine as I saw this view for myself!  WOW.  We spent tons of time hanging out on this ledge taking photos before joining the housewarming festivities…which were also a ton of fun by the way!  Congrats to my friends on their new digs and their fabulous view!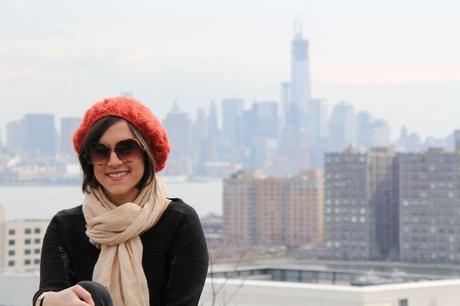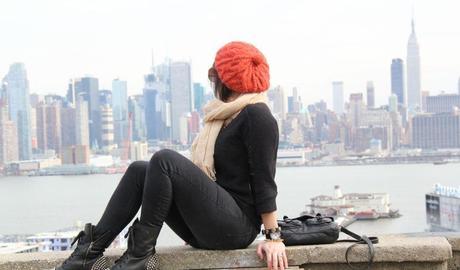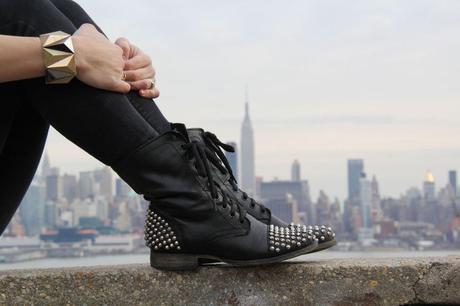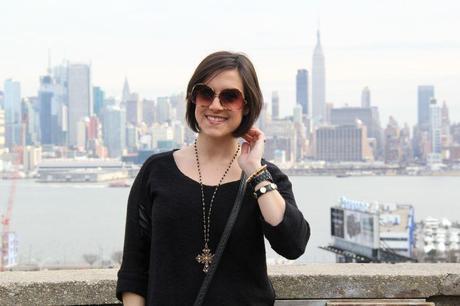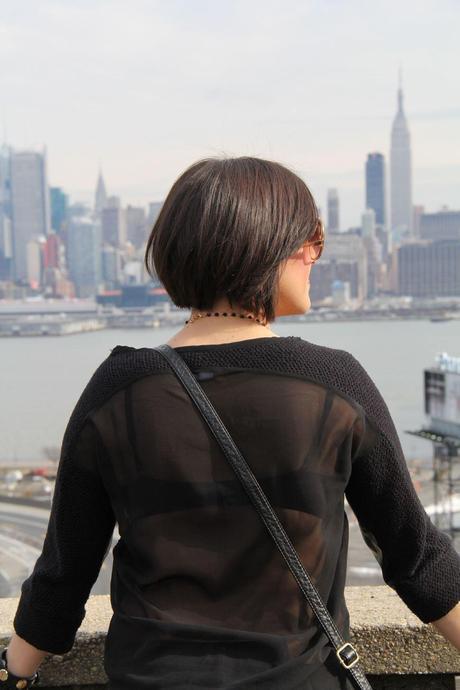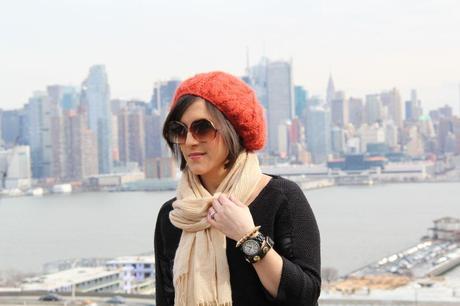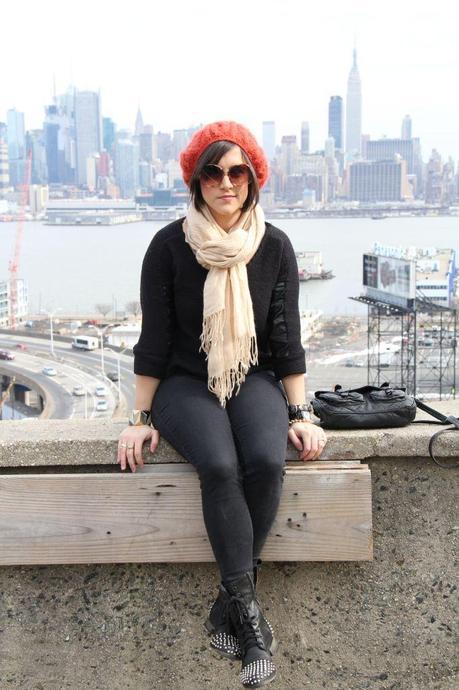 Photos by: Zack Notes
Top: ASOS - now on sale! / Pants: ZARA / Boots: Steve Madden - on sale at Swell! / Hat: Union Square Holiday Market – similar / Scarf: Gift – similar here and here / Sunglasses: Vintage / Bag: TJ Maxx / Bracelets: Flair Accessories, ASOS, and Wanderlust + Co. / Watch: Betsey Johnson / Necklace: Forever 21 / Lip: Lancome Luxe
Last night we held our final screening for our Race to the Oscars.  We saw the Oscar Nominated Animated Shorts program!  Most people don't get a chance to see the films in this category, so I always feel like I have an upper hand when guessing the winner.  I am always impressed by the level of talent, and this year was no disappointment.
If you haven't already entered to win my giveaway, you have two more days to score these amazing stud earrings from Flair Accessories!
XO,
Gina