A Veil Removed (Henrietta and Inspector Howard, #4) by Michelle Cox
Published by She Writes Press Goodreads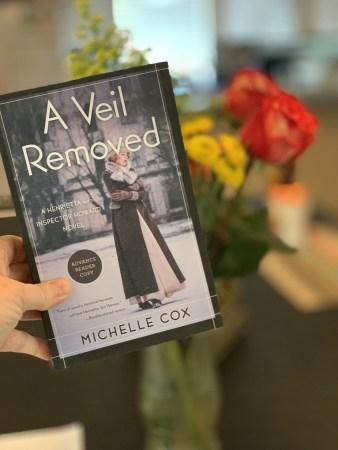 If you read my blog, you've been following along with the Henrietta and Inspector Howard series written by Michelle Cox books, the first of which was A Girl Like You (see review HERE).  Then, the second book in this series was A Ring of Truth (see review HERE), and the third book in the series was A Promise Given (see review HERE).
Today's book is A Veil Removed, which is the fourth book in this series. Honestly, I just love Henrietta and Clive. I feel like they've grown stronger with each book and they do work very well together.  Ms. Cox writes in the historical setting of 1930's Chicago, and all of the books in this series have included both mystery and romance.
The characters are strongly created and very real feeling and I loved how Henrietta's sister, Elsie, is brought in.  While Henrietta and Clive are once again involved in a very dangerous investigation, Elsie's story is compelling and sweet. 
Henrietta and Clive are forced home cutting their honeymoon short after the sudden death of Clive's father. His death was ruled an accident  —  but was it? 
I love how the author provides readers with historical details such as clothing, architecture, society and culture. I also loved how this book wrapped up some of the loose ends from the last book.  As with each of the books in this series, I found all the characters to be very likable and the stories are mysterious without being too much.  Ms. Cox has a great writing style and the characters are very well written. Semi-spoiler alert:  cliffhanger ending tells me there's more to come!!
---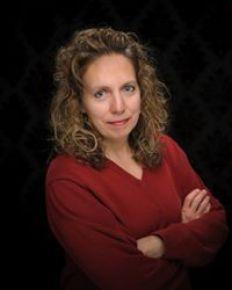 Michelle Cox is the author of the multiple award-winning Henrietta and Inspector Howard series as well as "Novel Notes of Local Lore," a weekly blog dedicated to Chicago's forgotten residents.  She suspects she may have once lived in the 1930s and, having yet to discover a handy time machine lying around, has resorted to writing about the era as a way of getting herself back there. 
Coincidentally, her books have been praised by Kirkus, Library Journal, Publishers Weekly, Booklist and many others, so she might be on to something.  Unbeknownst to most, Michelle hoards board games she doesn't have time to play and is, not surprisingly, addicted to period dramas and big band music.  Also marmalade.
WEBSITE //  FACEBOOK  //  TWITTER  //  INSTAGRAM
---
Thanks to BookSparks for the advance reader's copy of this book.  I was not required to write a positive review, but chose to because I enjoyed the book. 
~ ~ ~ ~ ~ ~ ~ ~ ~ ~ ~ ~ ~ ~ ~ ~ ~ ~

It would be great if you would stay connected with me!! You can follow me on Twitter @DebiL1611, like me on Facebook at 2014 and Beyond, circle me on Google+, follow me on Tumblr, Instagram and Bloglovin', subscribe on YouTube, or connect with me on LinkedIn and Pinterest.

Please make sure to visit my homepage and subscribe to my blog for more great posts on running, fitness and lifestyle topics as well as food, product, music and book reviews, and more!