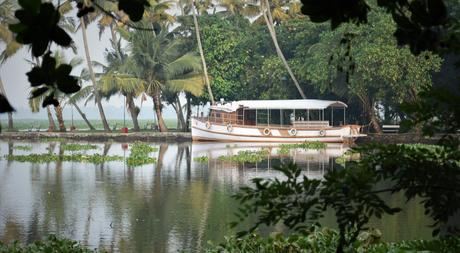 Whenever you are bogged down with pressure, all you can imagine is taking a short vacation. Vacations rejuvenate you and remove the built-up stress. When you are looking for places to visit, Kerala should be your first option. Kerala, known as God's Own Country is renowned for its natural beauty. One of the most famous tourist places in Kerala is Kumarakom.
Situated 13 kilometers away from the city of Kottayam, it is famous for backwater tourism. Home to a wide variety of flora and fauna, you will feel close to nature like nowhere else. Kumarakom is the most exotic destination in Kerala. The National Geographic Magazine has listed it as one of the must-visit places.
If you are worried about a place to live in, you can go for one of the Kumarakom Lake Resorts. Resorts are the most preferred vacation stay for many people while traveling. Lake resorts in Kumarakom is nothing short of a paradise.
Abad Whispering Palm, located at Kumarakom, is a lake resort that provides world-class stay experience. It is a chain of resorts built in various towns and cities of Kerala. It is built in a beautifully landscaped area with an infinity-edge swimming pool overlooking the massive Vembanad Lake. The lake view rooms are a bonus. Food and room prices are affordable even if you are low on budget. If you are traveling with kids, you will be availed extra beds free of cost.
Breakfast is complimentary. All the attractive tourist destinations are nearby. You can take a boat ride to some of the places or drive down. A staff member can guide you in planning itinerary for must-see places around. It is one of the largest resorts in the area. If you are looking for a comfortable stay and an affordable trip, you can rest assured.
How can you enjoy your stay in Kumarakom?
Kumarakom Bird Sanctuary - Located on the banks of Vembanad Lake, it is a must-visit for tourists. It is also famous as Vembanad Bird Sanctuary. It is spawned across 14 acres. You can take a stroll amidst nature. The sunset view is magnificent. It can be enjoyed through a boat ride. It opens around 6 in the morning. You can see a wide variety of migratory birds from the watchtower. You can easily spot migratory birds such as Siberian Cranes, Herons, Parrots, Larks, Flycatchers and many more. You should plan your vacation between November to March to enjoy the view and cool temperature. It is nearest to the Cochin International Airport. If you are put up in Abad Whispering Palms, you can easily visit the place. It is nearest to the location.
Aruvikkuzhi waterfalls - It is preferred by the tourists for the scenic beauty it provides. It is surrounded by rubber plantations. If you have a thing for picnics, this is the right place. The waterfalls from over 100ft. You can dip your legs in the cool water and enjoy the enthralling weather. If you want to experience nature's hug, you should stand near the waterfall. Apart from the picnic, you can opt for camping or trekking.
Vembanad Lake - It is the longest lake in India. Being the second largest lake in the state of Kerala, it is one of the prominent tourist destinations. If you like boating, you can go for a boat ride. It also provides fishing and sightseeing as options. You can stay in the houseboat and relish in the breathtaking view at all times of the day. You can take canoe rides. Spectacular view of sunrise and sunset is a bonus. It is the heart of Kerala backwater. It is a sight for sore eyes. The peace that eludes you in the bustling towns and cities can be easily found here. Perks of staying in Abad Whispering Palms is that you can take a boat ride directly from the resort.
Kumarakom Backwaters - Kumarakom backwater is a hub to the tourists crazy about backwater cruising. It is an enchanting backwater destination. No other place in India provides a better experience for backwater tourism. Locals live in houses situated by the banks. They use canoes and boats for commuting. It provides you with a glimpse of the simple lives leads by locals.
Bay Island Driftwood Museum - It is a unique place where you can find an exquisite collection of driftwood sculptures. If history is your cup of tea, you will love this place. You will require passes to enter the museum. Don't plan to visit it on Monday as it remains closed. You can explore the museum without the assistance of a guide. All you need is a good camera to capture the exquisite collection.
Toddy Shop - Toddy, indigenous Kerala beverage, is available in Kumarakom. If you are planning on tasting it, you can look for toddy shops in the village. The shops are furnished with wooden benches and tables. Customers are served liquor in clay pots. The beats of Malayalam films and songs can be heard reverberating around. If you are looking for a hearty meal or some lip-smacking food, you should visit the place. If you are apprehensive about visiting the village, the staff at Abad Whispering Palms can come to your rescue.
Thannermukkom Bund - It is built across Lake Vembanad and slices the water body into two parts. It was constructed for preventing harmful tidal activity and salt infiltration. It is considered as the largest mud regulator across the length and breadth of India. The magnificent view of this place is unparalleled. You can enjoy the view of blue-green water and greenery of trees situated nearby. You can also go for a boat ride or drive down the road.
Vagamon - If you have a knack for adventure, Vagamon is the right Kerala destination for you. It is a hill station that will leave you mesmerized with its scenic beauty. It is famous for trekking and other adventure sports. It hosts an International Paragliding Festival annually which attracts tourists from all parts of India. It is nearby to the Abad Whispering Palms; you can enjoy the adventure sports and return to the hotel by evening.
You can travel by bus, car, water or railways and visit Kumarakom. Finding resorts in Kumarakom is not an issue anymore. Nature-friendly resorts ensure that you enjoy the complete stay and feel relaxed.
Abad Whispering Palms is designed to suit the needs and requirements of the tourists. You can enjoy facilities such as Bamboo Pool Villa/ Cottage with private pool. You can go swimming with your partner or let your kids enjoy the pool.
Booking a cottage or villa in Abad Whispering Palms will be the best investment. It will not burn a hole in your pocket. It is ideal for both solo and family trip. All you need to do is plan your trip ahead and contact the team. They will guide you through the booking process and provide you with the best package. Book the resort in advance and have a memorable trip.