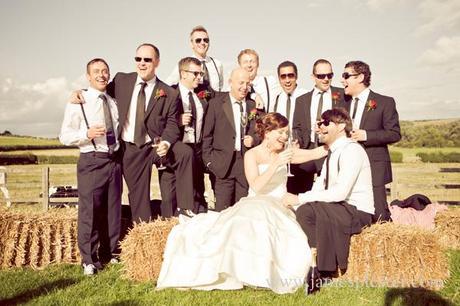 A super cool wedding party
This is a wedding I love for its character. Emma and Andy's wedding day looks like so much fun! They've used their imaginations to create a day with a cool British theme – lots of red and blue – with a countryside twist: welly wanging being a definite highlight!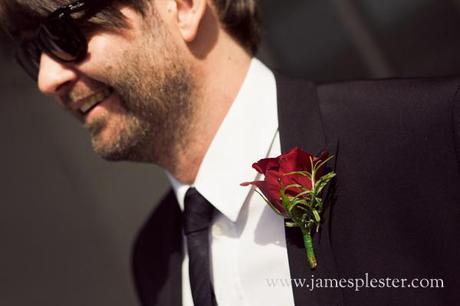 Andy looks cool in his ray bans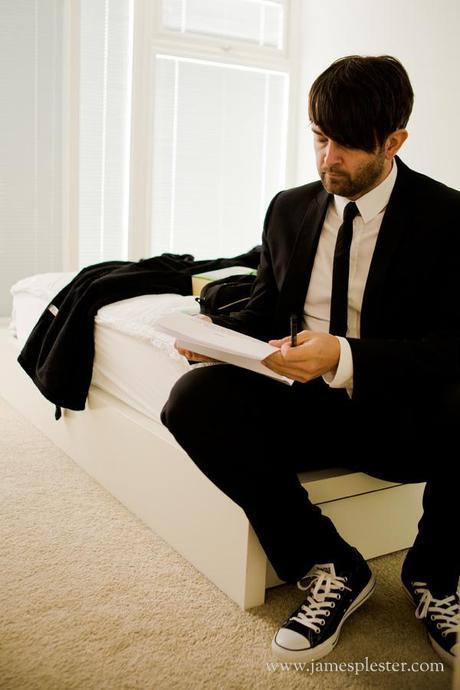 Checking the wedding plans one last time! Love those black Converse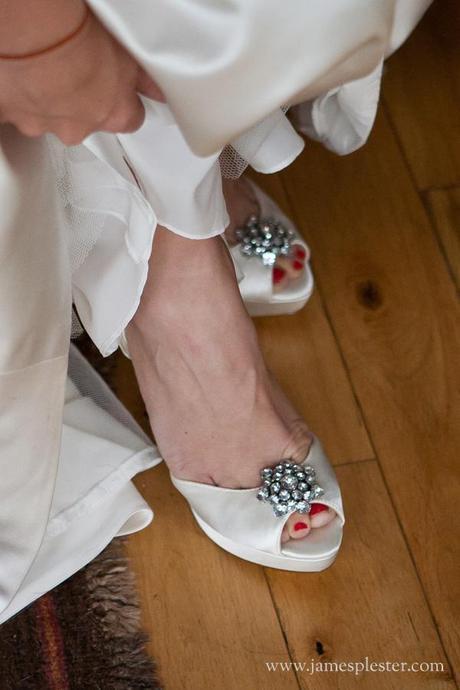 Emma's bridal shoes are lovely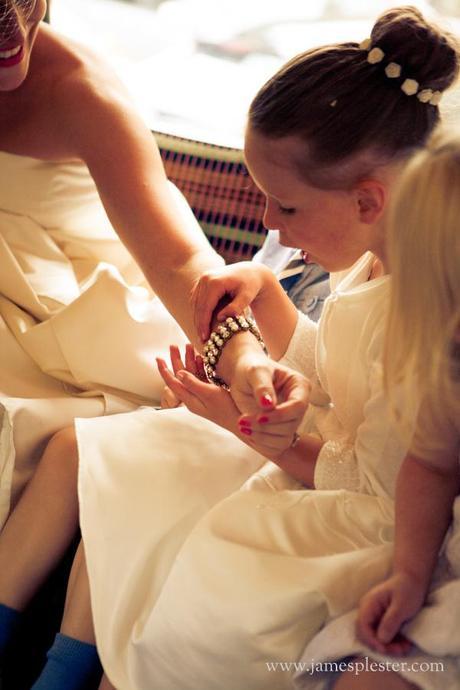 Emma and Andy's daughter makes the prettiest bridesmaid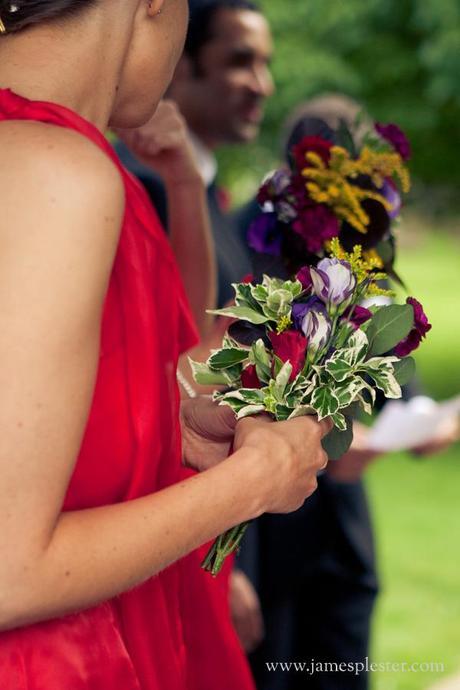 Loving all the bright colours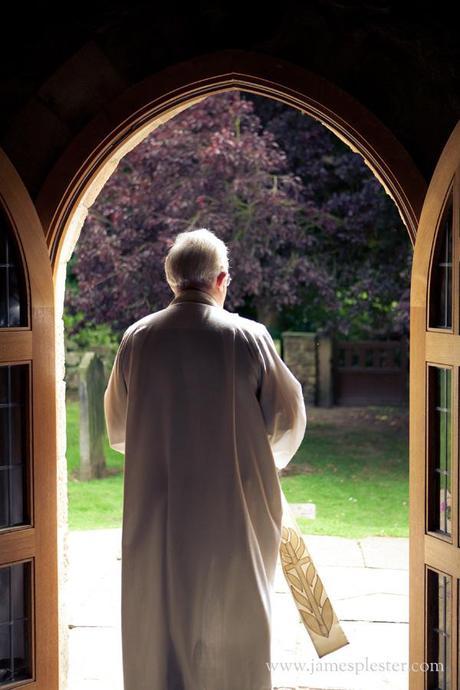 Sun shines down on the vicar... I love the glowing light in this photo!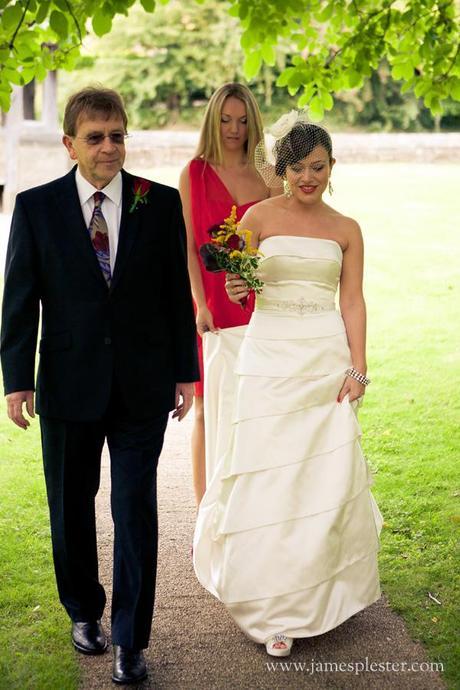 Emma arrives - her dress with simple layers is a classy statement and she looks stunning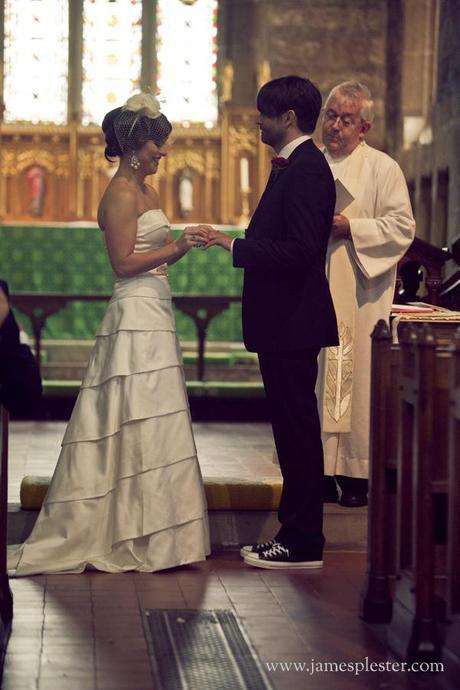 The wedding ceremony. I love the Converse at the altar!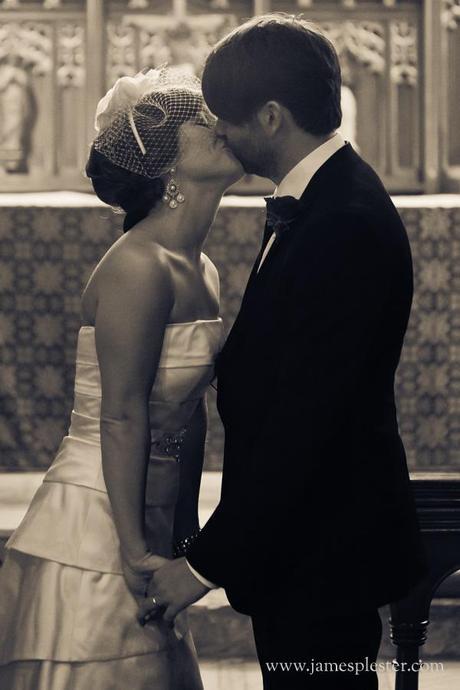 You may kiss the bride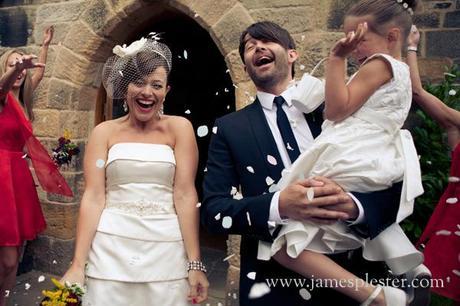 Confetti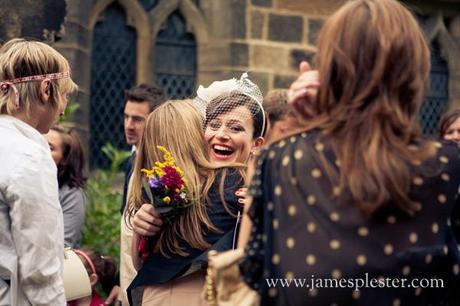 Outside the church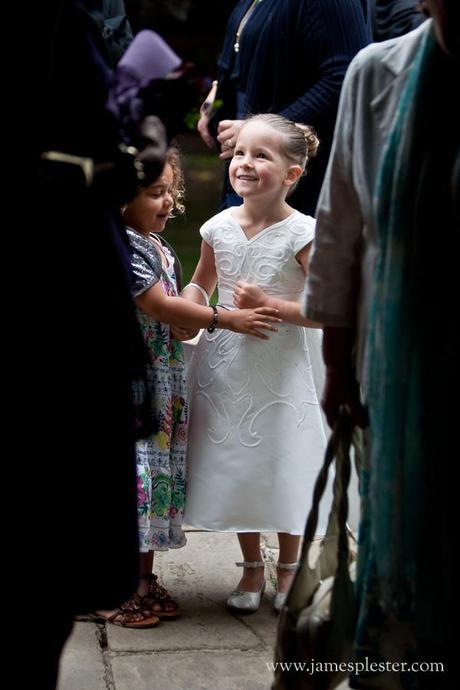 Little bridesmaid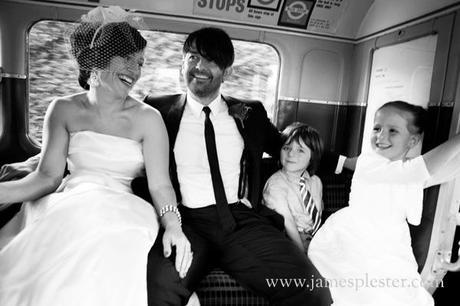 A big red London bus takes everyone to the reception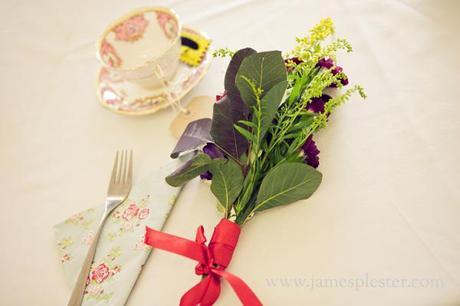 Wildflower sprigs on the wedding tables are a simple and sweet idea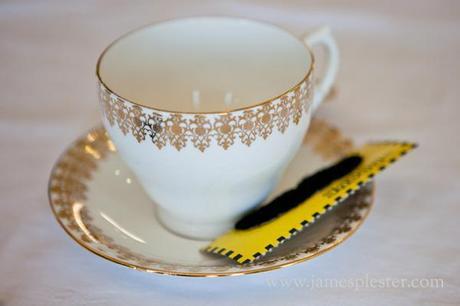 China teacups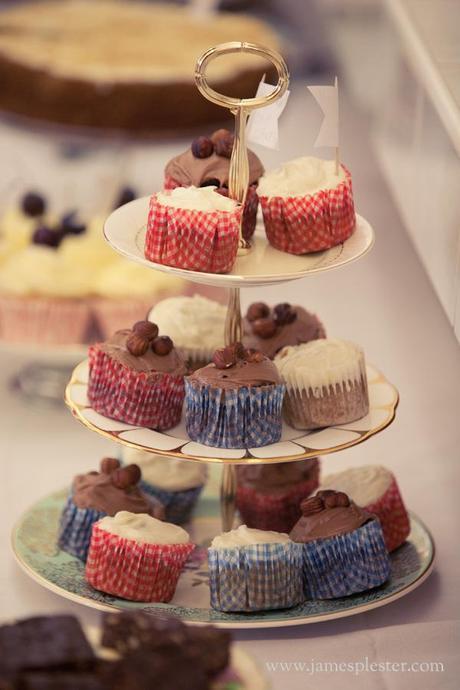 Wedding cupcakes in red, white and blue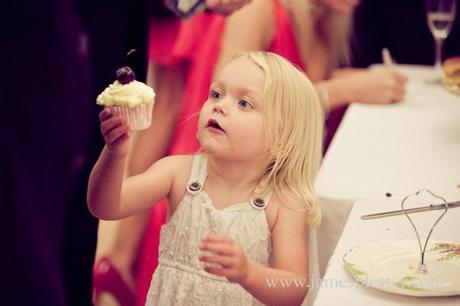 Yummy wedding cupcakes! And held with the reverence they deserve!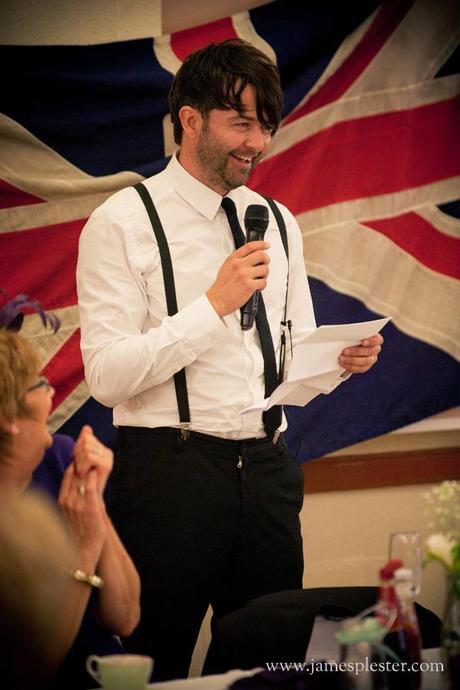 Andy makes his speech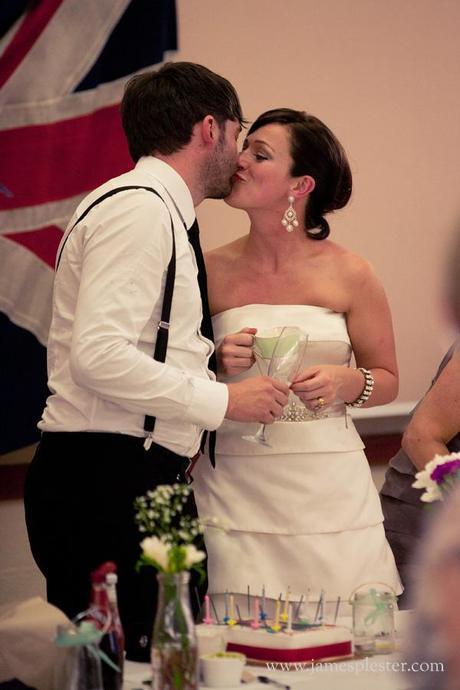 A kiss - and the cake with the candles on is fab!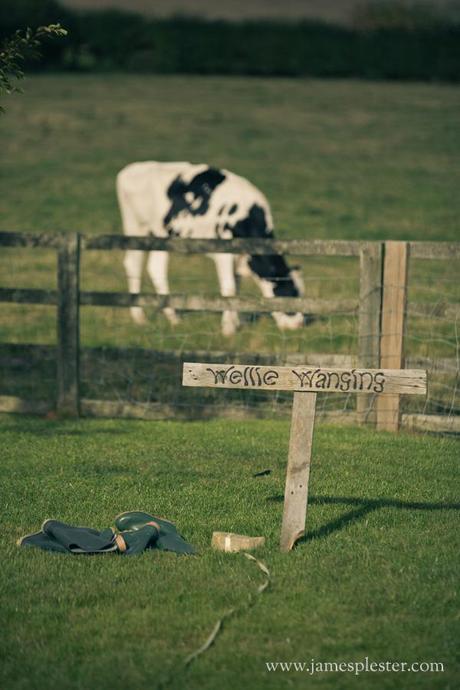 This cow is stood in the wrong place entirely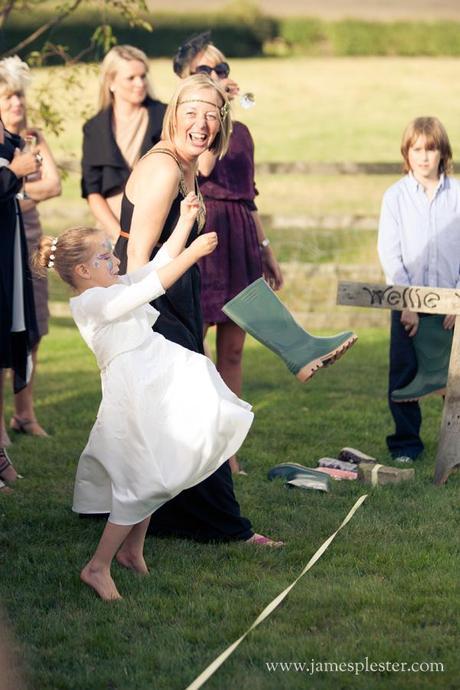 For a moment the cow is safe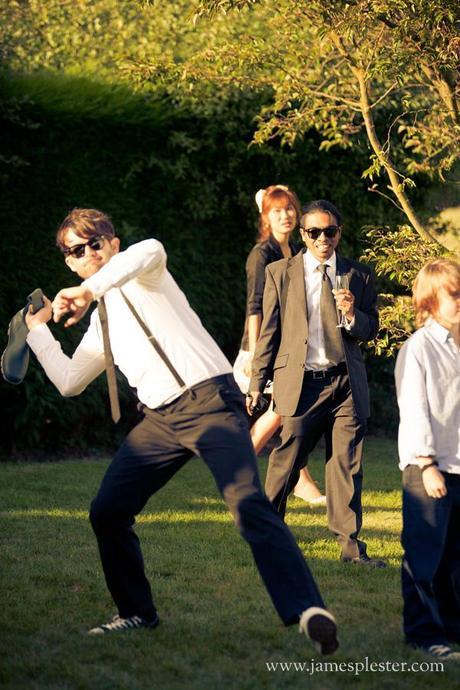 Guests look on nervously as Andy takes aim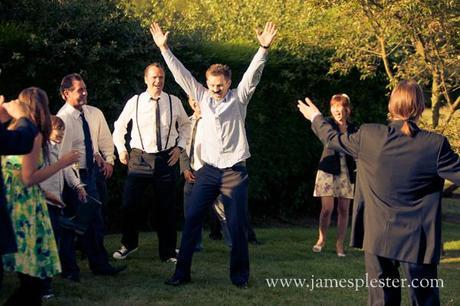 Just over the cow's head!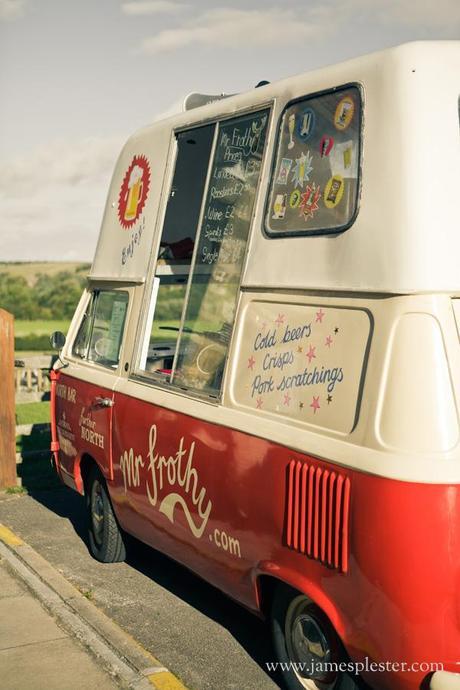 Every summer wedding needs ice cream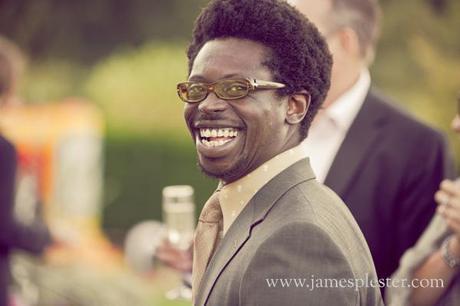 Wedding guests having a brilliant time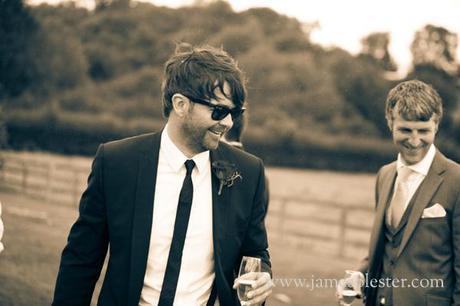 Our super cool groom enjoys some champers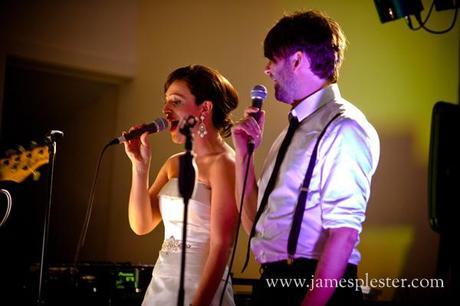 Emma and Andy sing together at the wedding reception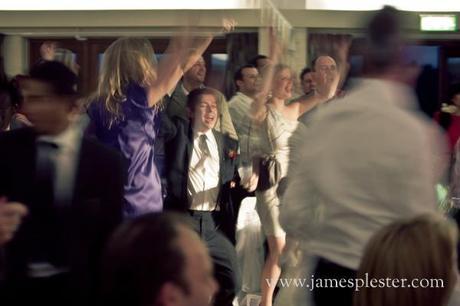 And the guests enjoy every second of the wedding day
Thanks to wedding photographer James P. Lester for sharing Emma and Andy's day. I love the fun and atmosphere of the day: the little details like the wildflowers and home made cupcakes are really sweet.
And Emma and Andy's personalities shine through: Emma's dress, birdcage veil and lush red lipstick make a great statement – and Andy's suit, narrow tie and braces look great. I love the stubble look too!
For me that's what a wedding is all about. Seeing your guests enjoy themselves, creating a celebration you'll remember fondly and making your wedding unique to you as a couple. Love this.
See lots more from Emma and Andy's wedding on James P Lester's wedding photography blog.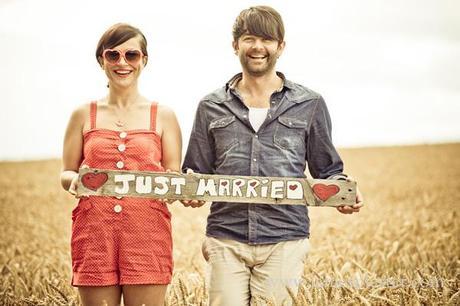 How did they do that?! Just Married
Their pre-wedding shoot is here too – and it's fab.