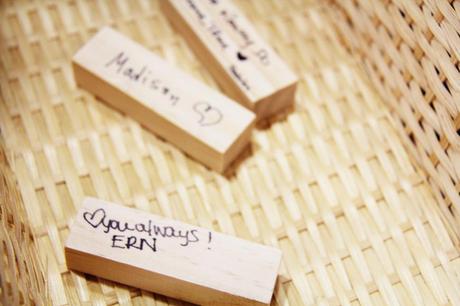 Recently, the matrons of honor along with the bridesmaids (myself included) and close family threw a beautiful wedding shower for our dear friend Teri that was all about the details.  Starting with the "guestbook" above made out of a Jenga game, the delicious mimosa bar with fresh fruit, customized "Rome" (her future new last name) gift bags for the guests, handcrafted custom made gifts, and carefully designed centerpieces, this shower definitely showed both creativity and care in every aspect of the event.  All of the bridesmaids are currently married, and Teri was involved with each one of our weddings.  This was truly our chance to give back to her and show her how much we appreciate having her in our lives.  A custom slide show was designed with photos of her and her fiancé and their loved ones, and we also played a little game where we interviewed her fiancé, Charlie, on camera to see how many questions they could answer the same.  It was a great time, and we hope that Teri enjoyed being showered with love on her special day.  The countdown to the wedding in October is getting close, and I am definitely getting excited to see these two tie the knot!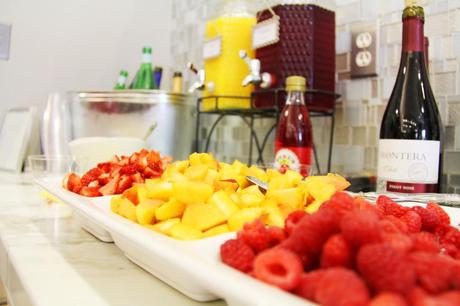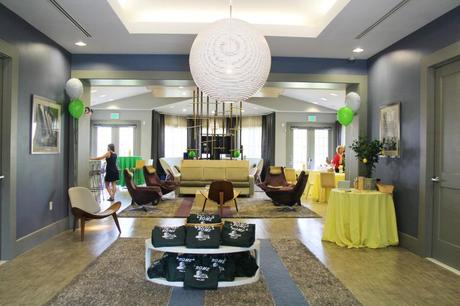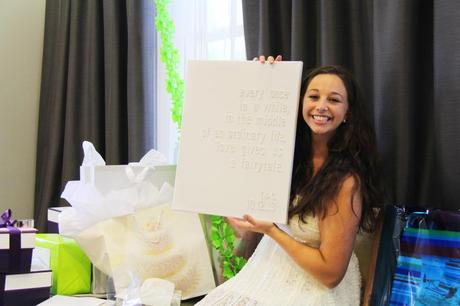 This was one of my favorite gifts that she was given, handcrafted by a guest on canvas.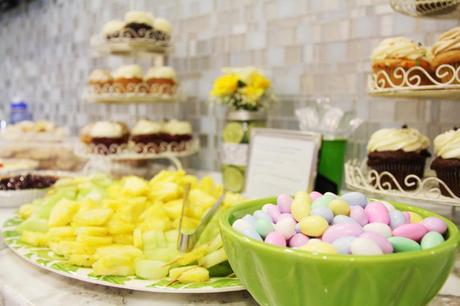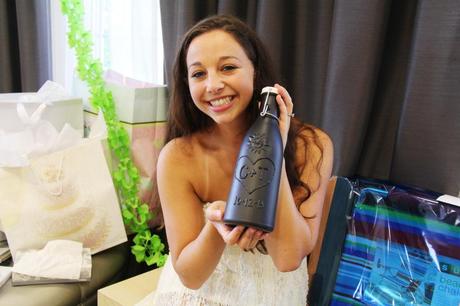 This cool handcrafted water container was first personalized with puffy paint, and then painted over with chalkboard paint, so you can actually write on the outside! So great!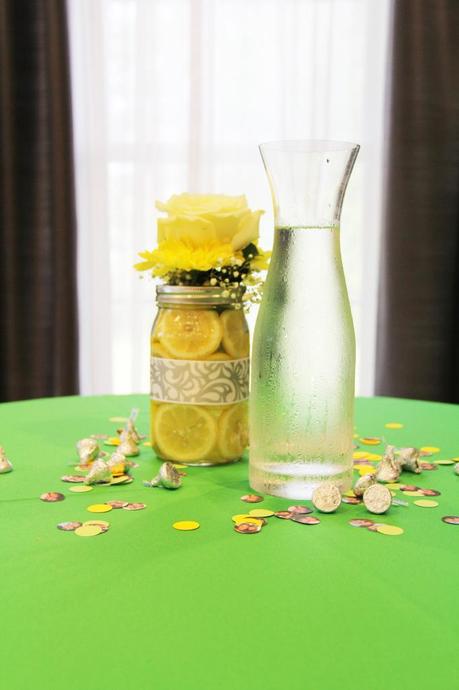 Hope you enjoyed the photos from the shower!
The weather has been beautiful in NY so far this week.  I have been super busy both with work and life.  Just trying to find a moment to breathe…
Enjoy your Wednesday!
XO,
Gina