The convenience, you as a subscriber gets when you go in for a d2H recharge is what convinced millions of individuals to move from the conventional technology used decades ago to direct-to-home services provided by reputed and popular brands. While in simple terms, all you have to do is go online, visit the official website and do a recharge, here's a detailed step-by-step guide which will give you all the information required.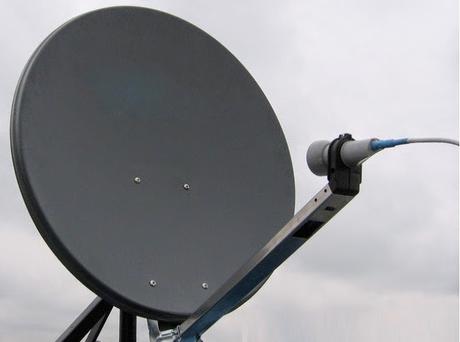 How to do Online DTH Recharge?
Whenever a person or a customer care representative refers to an online recharge, they refer to the official website or apps, which many companies such as Airtel,
offering many different D2H recharge plans
ranging from monthly to yearly packs. For subscribers, it is mandatory to visit the d2h operator to commence the process and continue watching the best quality channels on their television.
1)
Head to the website 
2)
Find the option that says pay & recharge
3)
Click on it to open the next screen
4)
Most companies will offer options along the lines of pay bill, recharge and money
5)
Click on recharge and you have to ensure it is for a dth recharge
6)
The screen will prompt you to provide your registered mobile number to proceed
7)
You should also type in your password to get into the subscriber page
8)
Pay for the package you are interested in and the recharge will be done
Most companies allow for monthly recharges which are displayed prominently on the interface and you can choose to recharge to view for 30 days without any interruption. The option to recharge for a quarter, a half year and full year also exist and if you are sure of the plan, you can choose the longer option.
Advantages of Online Recharge
There are many practical advantages to do
D2H recharge
over the official website or an app because you can know your plan, currently subscribed channels and offers, all in one place for easy access. It is easier than ever to watch and subscribe for the channels you love the most. Besides popular bundles and packages provided by the service provider, there is an option to go for a la carte channels and recharge them on a monthly basis. The option makes it easy to keep track of a particular sports match, a television series or events that happen for a specific period.
Read Also: Things to Keep in Mind while Choosing D2H Plans
Once the event is over, you can always head to the online DTH recharge page where the subscriptions will be showcased and the option to add or remove any channels as per individual requirement. For a lot of people, the convenience to renew their monthly subscription over the web or smartphone is a much easier process because it helps them keep track of their budget with the ability to pay only for what they watch.
Some important things should be taken into account when recharging your DTH connection over the web. While the service provider allows
all users to customize a plan
and add or remove channels, they may not be able to revert the sum once it is added to their account. Similarly, if you like to remove any channels and don't want it to be charged at the end of the month, drop it off the package a couple of days earlier before the next monthly cycle begins. Just by following the steps mentioned above in an orderly fashion, you can do your dish tv recharge in no time and enjoy watching your favorite programs without a break.