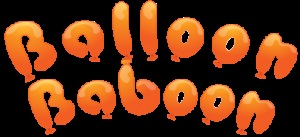 When I saw that Balloon Baboon were looking for bloggers to review their unique gifts I knew just the person who would appreciate something so different, my Mum.  It was to be a rather special birthday and she was moving house so I knew she would love one of their amazing balloon creations.
Balloon Baboon are an online store who send wonderful balloon creations out to the whole of the UK every day – they even come with a smile guarantee!  As well as the gifts available to order on the website such as flowers, animals, people, they will also create you a bespoke order if you contact them.
So onto the actual balloons…  Unfortunately my first order went missing in the post, however, Balloon Baboon kindly offered to send me another item so as not to disappoint.  They are a really friendly and easy company to deal with and I would highly recommend their customer service!
The second balloon sculpture they sent to me came packaged very well and arrived quickly.  When I opened the box they delivered on their smile guarantee!  Inside was a beautiful wrapped balloon bouquet together with a cute little baboon!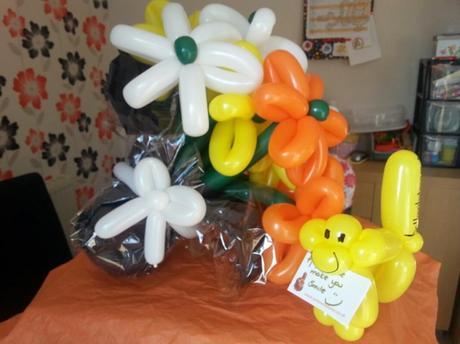 The bouquet was really well made and it could take a lot of handling without breaking or becoming misshapen.  My only tiny, tiny, criticism is that the sculpture does not stand very well on it's own, you need to find a bowl or something similar to stand it up in.  It could do with a little more weight in the base.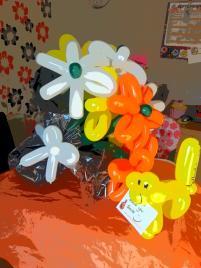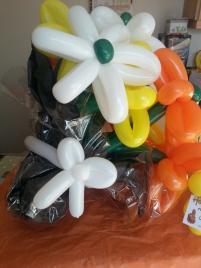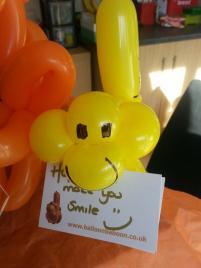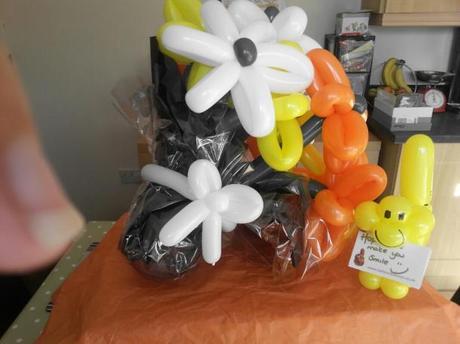 Unfortunately I couldn't keep the bouquet for myself and had to deliver it to my Mum.  Her birthday had just passed by the time the second parcel arrived, however, it arrived on the day of her big move so it was the perfect moving in present!  As you can see from her face she absolutely loved it and it has pride of place in her kitchen.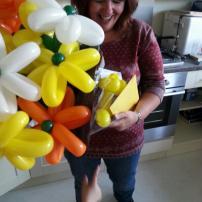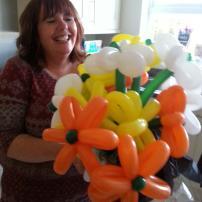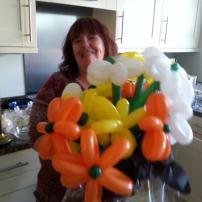 Overall I am delighted with both the service and product received from Balloon Baboon and I cannot recommend them highly enough for anyone looking for that unique and different gift for someone special!
To keep up to date with all of Balloon Baboon's latest news, you can follow them on Twitter and Facebook.
Disclaimer – We were sent the balloon bouquet in return for our honest review.  All photographs were taken by me and are not to be used without my permission.