We are getting our first real snow of the season and I'm loving it. Snowy weather makes me want to stay in and be cozy and warm. It also makes me wants to cook.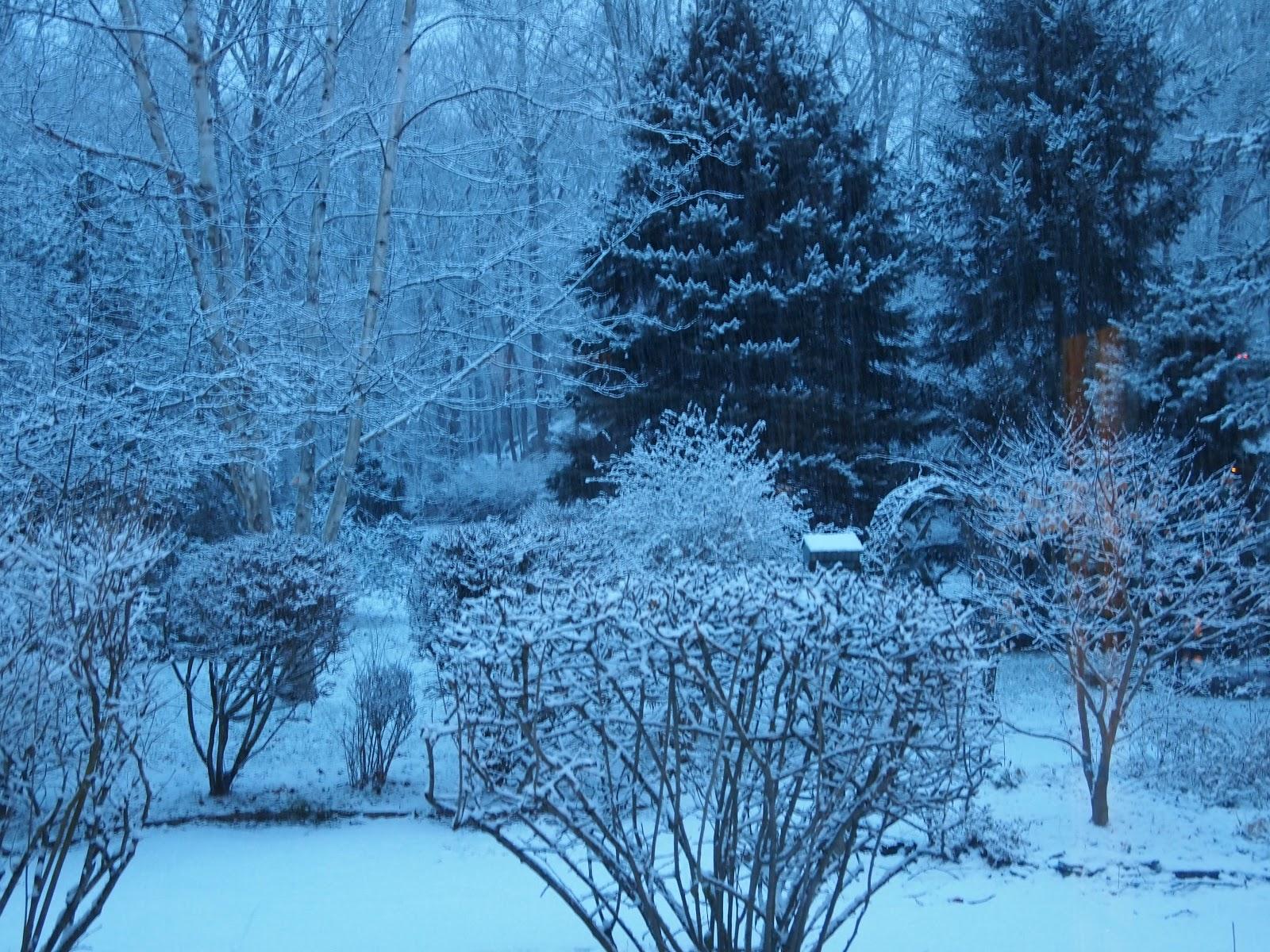 It's snowing!
One thing you should know, my boyfriend is Puerto Rican and since we began dating I've had to learn a whole new world of foods and cooking. He loves his mama's cooking, so I had to make sure I got the key essentials down..rice (still working on that), pork chops, and empanadas. The empanadas I learned first and mastered quickly. They are something he wants pretty often...and honestly I do too. They are such a good meal or appetizer or snack...you can eat them for breakfast even. What? Don't judge me.
I love making these empanadas, they are seriously so easy. If you can make tacos then you can make these. The beef mixture basically cooks up the same as taco meat would and the only slightly time consuming part is putting the emapandas together with the meat and dough. Then you fry them and enjoy! The key when frying though is to have your oil hot enough. Today while shopping for some pre-snowstorm goodies I stumbled upon a candy / fry thermometer for $3.99..I figured since it was so cheap I would give it a shot. What a difference it made! I use to wing it and hope for the best when frying. This time everything came out perfect since I was able to see that the oil was actually hot. 
This recipe is not a traditional recipe, but more my version of it. There are certain seasonings that I can't eat due to there being MSG in them, so I have created my own version. Don't worry though this is Early Bird Baker tested, boyfriend APPROVED!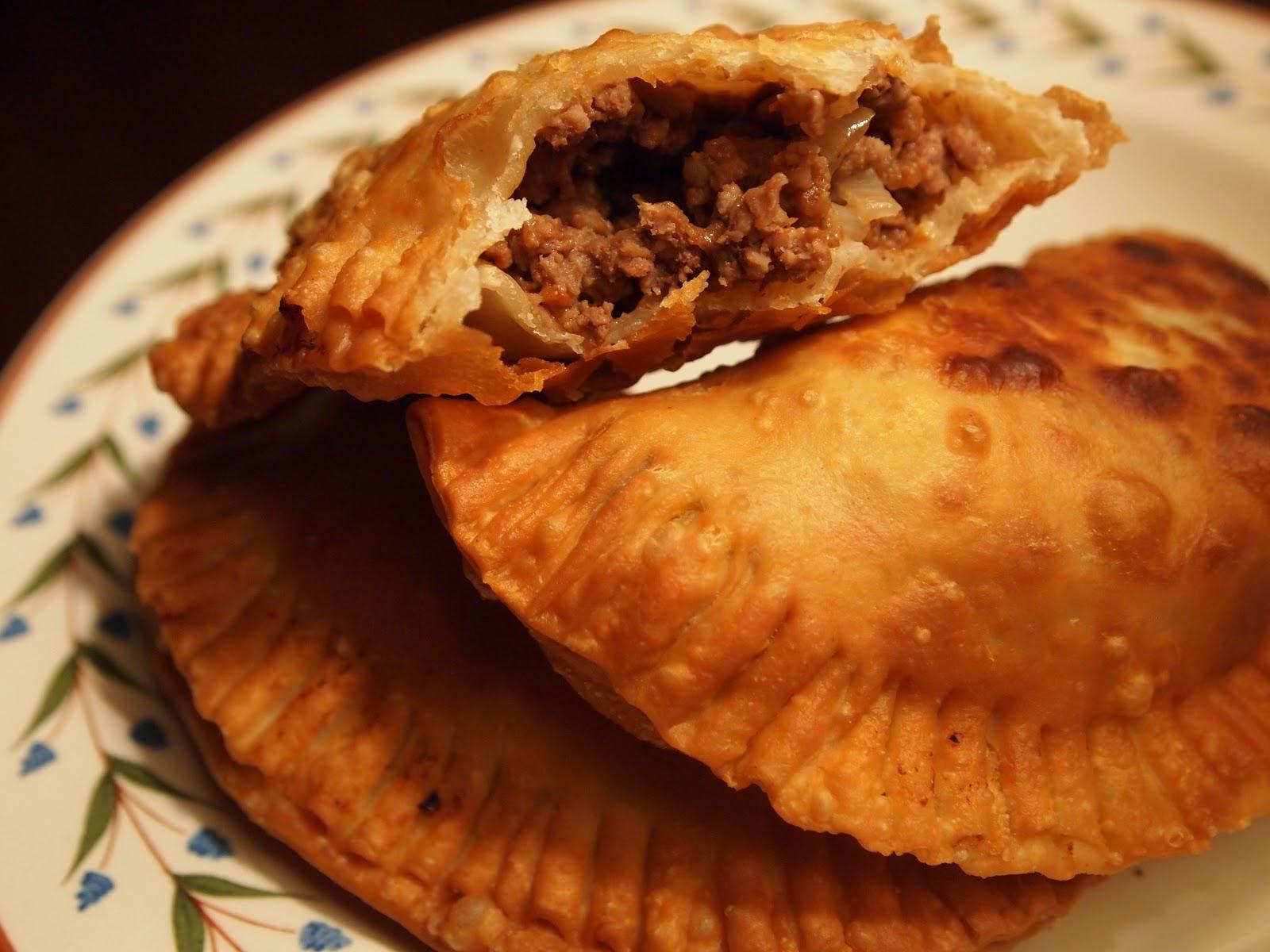 Beef Empanadas
1 tsp Olive Oil
1/2 Small Onion, finely diced
3/4 lb Ground Beef
1 1/4 T Goya Adobo Seasoning
1/2 cup Goya Tomato Sauce
1 Pack Goya Discos (Not the orange ones)
Oil For Frying
1) Using a medium sized saute pan, heat the olive oil over medium heat. Saute the onions until translucent, about 2 minutes. Remove onions from pan and set aside. Turn the heat up to medium-high and brown the ground beef. Season the browned beef with the Adobo seasoning and tomato sauce, mix together well then let simmer about 5 minutes. Drain the meat mixture then combine with the onions, set aside to let cool a little.
2) In a medium to large sized pot, something you normally would fry in, fill it with about 1 1/2 inches of frying oil (I use canola). These fry one side at a time. Over medium heat bring the oil to 350 degrees F. 
3) While waiting for the oil to heat, begin to assemble your empanadas. Take one disco and lay it flat on a cutting board or counter. Place 1 1/2 -2 tablespoons of beef filling onto one half of the disco, fold the dough in half and crimp the edges with a fork. This will ensure that no filling gets out while frying.
4) Once the oil is hot you can begin to fry the empanadas. I fry no more than three at a time, you don't want your oil to cool down too much. When they are frying you are looking for a golden brown color and tiny, crispy bubbles on the dough. This means your oil is hot enough and they are ready to flip to the second side. Once the second side is golden brown with tiny bubbles, remove to a paper towel lined plate and let drain.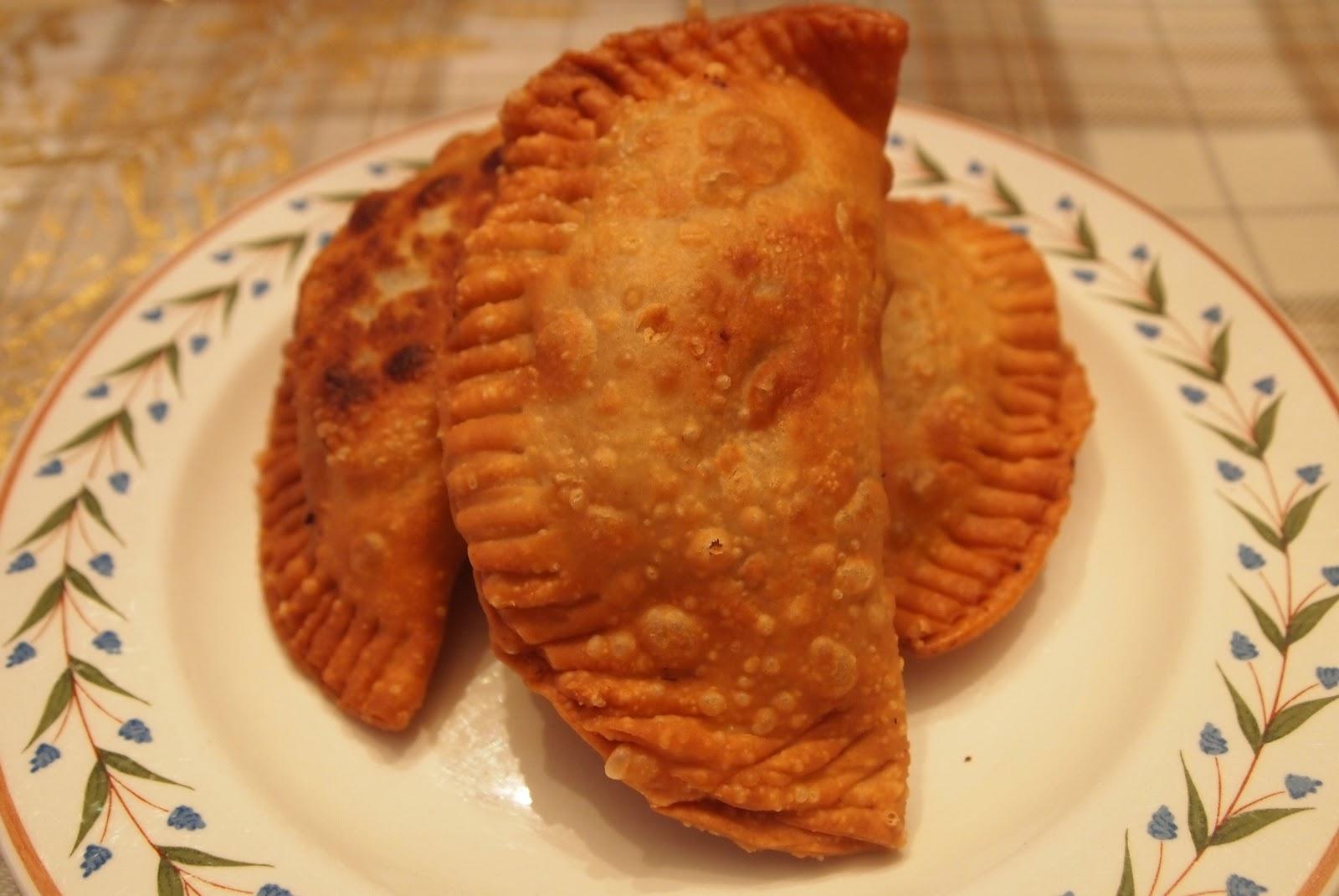 You can eat these with sour cream or just as is. I suggest making a double batch of these as they go quickly and it's hard to only eat one or two. They also make a good pot luck dish or tailgating item. Really they are just good any time for anything!