The weather is finally starting to break a bit in Manhattan. And by break… I mean it was a cool 50* F yesterday. With that in mind, we decided to come out of hibernation and hit the town. Last night our dear friend and RARE Gallery owner, Peter Surace, was hosting one of his fabulous show openings in Chelsea. The show was for Maya Brodsky, an emerging artist from Cambridge, MA, who interpreted her family's emigration from Eastern Europe to the good ol' US of A in a show entitled Far and Long Gone By.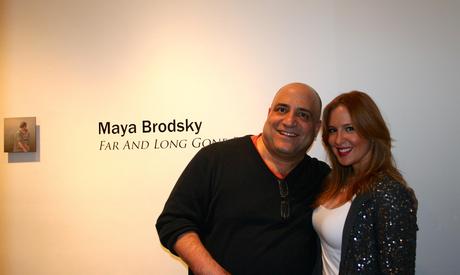 Gallery Owner Peter Surace and Jess Feakins at Rare Gallery
"Brodsky creates an alternate reality in which the past takes precedence over the present
as she tries to understand the dilemma of observing situations that are both foreign and familiar."
The show runs through May 2nd, so go check it out!  RARE Gallery is open Tuesday through Saturday, 11am – 6pm and is located at 547 W 27 Street in Chelsea, NY. You can find more information on Maya Brodsky's Far and Long Gone By- as well as future events- via the  RARE website, connecting on twitter, or liking them on Facebook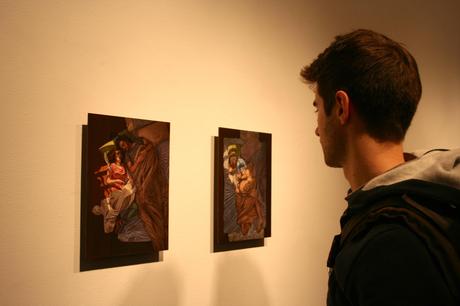 Maya Brodsky at Rare Gallery, Chelsea, NYC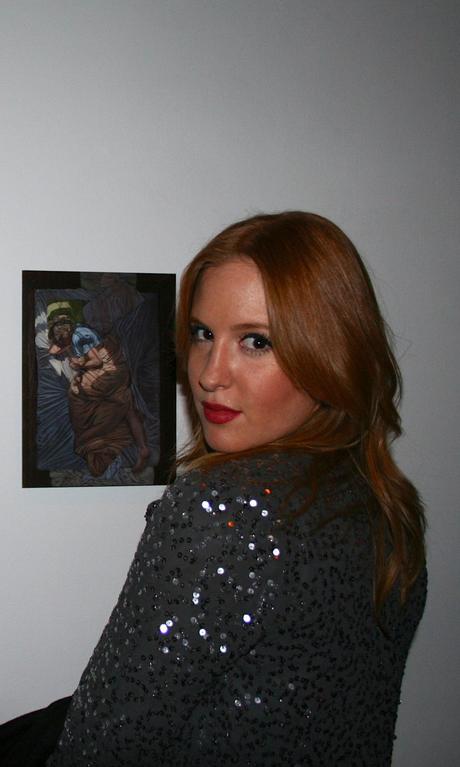 Admiring the goods…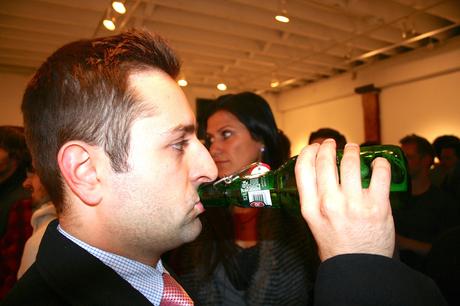 Let's check out these paintings…
But enough about the art. Let's get to the party. The gallery was packed from wall to wall and boasted an eclectic crowd sipping on Grolsch Lager. They kindly sponspor all of RARE's events. Pete fluttered around the room and dazzled his guests with his over-the-top personality and wildly entertaining sense of humor. He's by far one of the funniest people we've ever met yet equally as intelligent. Needless to say, he's quite the conversationalist.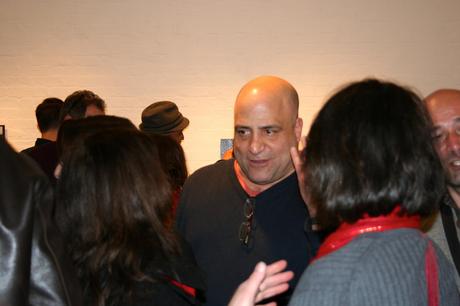 Gallery Owner Peter Surace charming his guests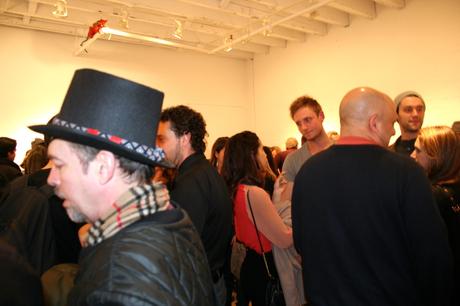 Maya Brodsky at Rare Gallery, Chelsea, NYC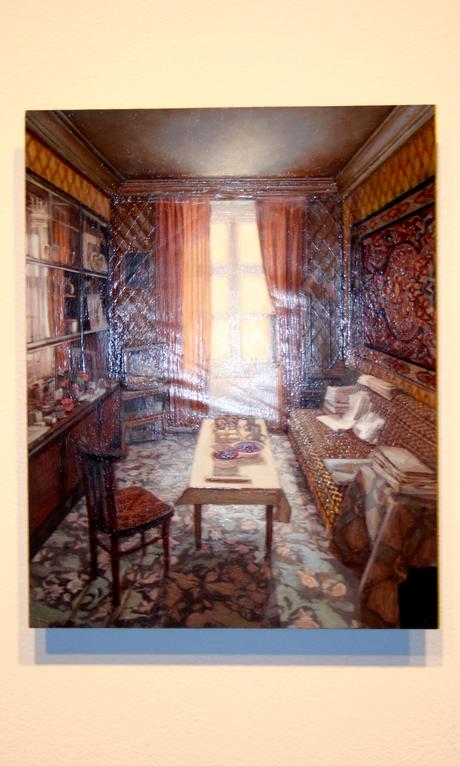 Maya Brodsky at Rare Gallery, Chelsea, NYC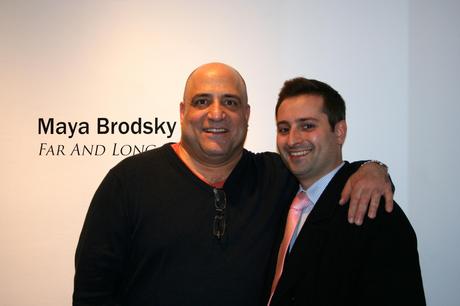 Gallery Owner Peter Surace and  Phil Santini at Rare Gallery
The after-party was held at Chelsea Piers' 300 Bowling Alley, where we drowned ourselves in more Grolsch and ate our weight in pizza, burgers, and fries. RARE and Grolsch were kind enough to provide free drinks and bowling lanes. Overall, not a bad little Thursday!
And for all you fashionistas out there… here's what I wore: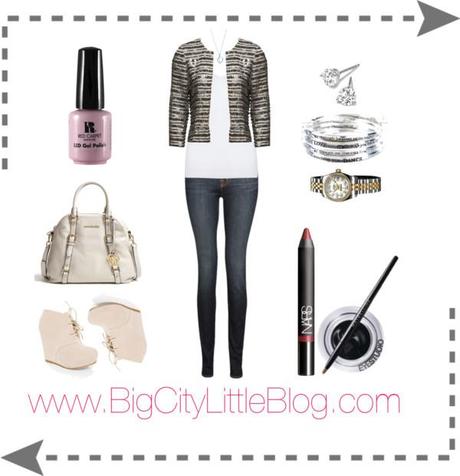 Art Gallery Outfit by jfeakins86 featuring michael michael kors bags
J Brand Jeans, Steve Madden Taupe Wedges (similar here), Slouchy Sequined Jacket from Urban Outfitters (similar here), White Tank from Zara, Michael by Michael Kors Bedford Bag, Silver Bangles from Nordstrom, Tiffany's Man on the Moon Pendant, Vintage Rolex Watch (similar here), Diamond Heart Earrings (similar here.)
Check out more pics in the slideshow below, and don't forget to visit RARE Gallery!
Click to view slideshow.