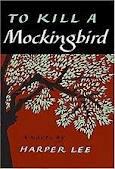 To Kill a Mockingbird was one of those books I've never been quite sure if I've read or not.  I've heard plenty about it and I vaguely remember seeing the movie in 8th grade, but I could never remember if I'd actually picked up the book and read it.  So this summer I decided to add it to my book list and put the questions to rest.  Of course I got a little extra motivation when I found out I'd be teaching it in the fall…can't exactly teach a book you don't remember reading.  This book really doesn't need a review, but I've given a brief one just in case you're one of the minority who has yet to pick it up and see what it's all about.  If you're not from America the book may not be quite as potent as it is for those of us who live here, but it's still a good book.  Prejudice is a universal theme and one which should resonate with everyone.  Therefore I see no reason why a non-American reader would love this book any less.
That's the true beauty of Lee's work.  While she's writing from an American perspective about something that can be pinpointed to the American south the story still comes across as universal.
Tom Robinson is accused of a crime he didn't commit and when Atticus Finch is assigned as his defense attorney the lawyer knows he has a difficult task ahead.  Atticus not only has the burden of proving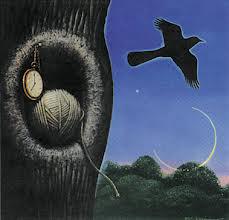 Robinson's innocence, but of convincing a southern jury that they must see past the color of Tom's skin and realize an innocent man is an innocent man even if he is black.
This book is an excellent example of well crafted American literature and should be in the library of any bibliophile.  Lee re-creates the feelings and attitudes of many southern states through the eyes of Scout, a female character that has been an inspiration to many girls.  Scout has an interesting perspective on the events of her town as she is both a child and raised by an open minded white-man in a time when being open-minded could get you killed.  Lee's descriptions and dialogue fit perfectly with the mindset of the girl as she grows and we see as unbiased a picture of the town and the people in it as possible to see.
Lee's message is still relevant today and while this book has been labeled as one of the "classics", it is still something we can feel and see today although the prejudices have changed.  If you didn't have the benefit of reading this novel in high school you should pick it up know, to pass on this book is to pass on a piece of American history.