Scarecrow's Garden Log: 03:01:2011: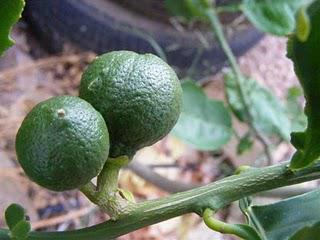 Baby Tangelo!!!
Temperatures this week:
Lowest Min 7.8C
Lowest Max 24.2C
Highest Max 41C


No Recorded Rainfall




What's the weather been like in the garden?


The week began with cool weather but temperatures soared by the end of the week. A cool change arrived on Saturday evening. No rain.


Propagation:




Seeds:


White Mallee

Eucalyptus dumosa


Narrow Leaved Mallee

Eucalyptus leptophylla




Planting out:


Nasturtium
Zucchini Cocozelle
Kohlrabi Purple Vienna
Beetroot Forono


In the Garden This week: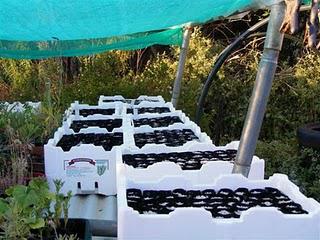 The final planting for Trees For Life seeds
now I wait for cooler weather
and maybe some rain for them to grow!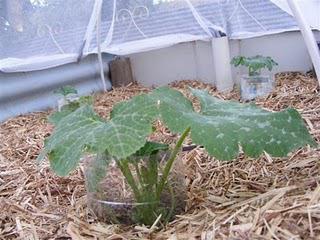 Before the heat arrived I planted out some Zucchini Cocozelle in Dog Pen Wicking Bed 2 with a small Nasturtium as their companion.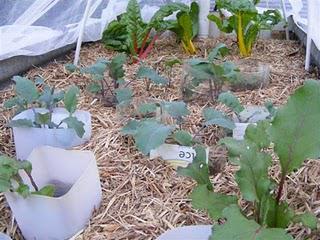 I added more Beetroot and Kohlrabi to the bed next to that one (Bed 1) where the original planting has done well under the hopper-free netting.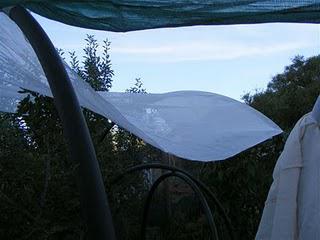 We have harvested the cherries for this year. No as many as other years but I think we were lucky to get any at all after the year the tree has had. To help it survive the heat we have covered it and the adjacent area with 50% white shade cloth.


At The Community Garden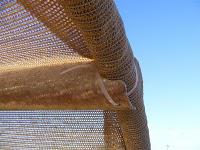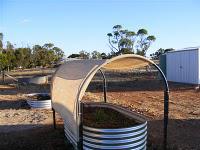 With stronger winds up on the hill our shade cloth was flapping a bit too much so Doc attached a length of PVC tubing between the hoops of the shade to neaten it up and give it more support. Looks neat and tidy now! The cucumbers didn't appreciate the hot windy conditions at the site but everything else has settled in well!
Weekly Harvest Tally:
Doesn't include Greens fed to the chooks on a daily basis or herbs picked for use in the kitchen for cooking or tea making.
Potatoes Dutch Cream***1096g
Tomato Golden Sunrise***178g
Tomato Kotlas***764g
Tomato Silvery Fir Tree***541g
Cherries Stella***850g


Eggs


15 From the 5 Farmyard Ferals
8 From the 3 Barnevelders
22 From the 5 Faverolles
To see how the various Garden areas fit on our half acre block check out the newest Map of our place HERE




Happy New Year to all!!!