A New Kind of Naked-ness this 2014!
Ok. Ok. Stop squirming mukup junkies alike and let me tell you the scoop. The title is a giveaway, so I'm pretty sure you've all guessed it's about URBAN DECAY. Right?
Anyway, for Spring 2014, UD will launch some addition to the NAKED collection: The Naked Ultra Nourishing Lipgloss, Naked Skin Ultra Definition Loose Finishing Powder and new shades for the Naked Skin Beauty Balm.
Well, I don't care much for the BB. What's making my palms itch are the lipglosses, which I have actually been avoiding for the longest time, but I'm now willing to give a go again, and the finishing powder.
Per the product description, the Naked lipglosses are "like a luxe gloss and a rich balm all rolled into one, it's unlike ANYTHING you've ever tried…Even the firmly gloss averse will become hardcore addicts when they try Naked Lipgloss. It not only looks and feels amazing on your lips, it's also really nourishing. " Kung di ka naman ma-excite…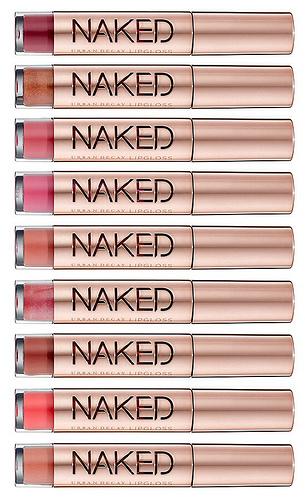 Naked Ultra Nourishing Lipgloss
Beso Deep pink-mauve
Freestyle Brown-nude with subtle micro-shimmer
Liar Soft mauve-pink
Lovechild Medium pink
Naked Nude-pink with pearly pink shift
Nooner Light neutral nude
Rule34 Medium brown-nude
Streak Coral-peach
Walk of Shame Pale nude-pink with subtle micro-shimmer

Eto pa:
Naked Skin Ultra Definition Loose Finishing Powder
This finishing powder gives a promise of gandang Camera 360!
Yung mga mahilig mag-selfies dyan, this product is for you!!!
Designed to be virtually invisible on your skin, our high-tech, light-reflecting formula "fools" the eye with optical blurring, seemingly airbrushing away imperfections and creating a soft-focus effect that looks professionally retouched. Our creamy, buildable formula applies beautifully, never looks chalky or cakey and won't settle into fine lines. Wear it over Naked Skin Liquid Makeup (or Naked Skin Beauty Balm!) to set your makeup and help it last, or try this silky formula on bare skin. Either way, your skin will look flawless—even under bright, unforgiving light.
Impressive diba?!
Anyway it comes in 5 different shades that would cater to a wide range of different skin tones:
Naked Light Works well with shades 0.5–3.0
Naked Medium Light Works well with shades 2.0–4.0
Naked Medium Works well with shades 4.5–6.5
Naked Medium Dark Works well with shades 6.0–8.0
Naked Dark Works well with shades 8.0–12.0
(Source: Temptalia)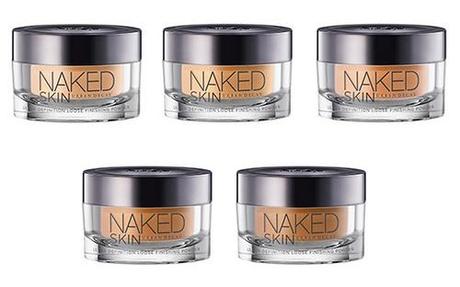 O, Bet diba? I told you!
Release will be anytime this month, abangan nalang sa suking Sephora!