Who wants to touch the hand of a seven foot man who's been dead for nearly 700 years? If this is your thing you need to get to St Michan's on Church Street in Dublin 7. I must admit it was very much my thing, I thoroughly enjoyed my visit last Friday!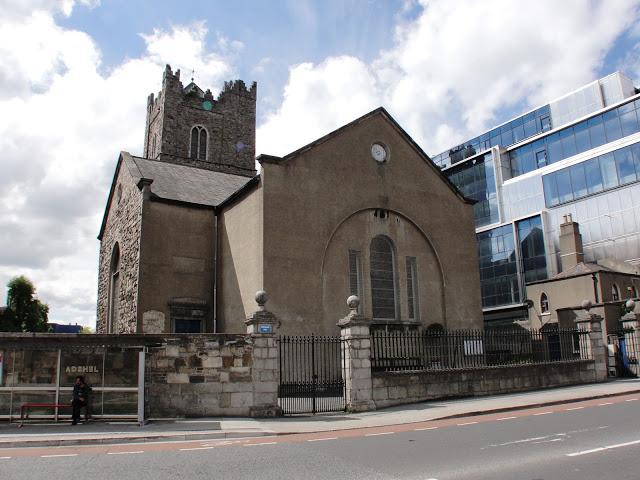 The exterior of St Michan's Church
St Michan's Church as we know it today was built in 1685 though there's been a church in this location since 1095. It's Dublin's oldest northside parish church. (St Audoen's is the oldest church still in use in the whole city. You can read about it here)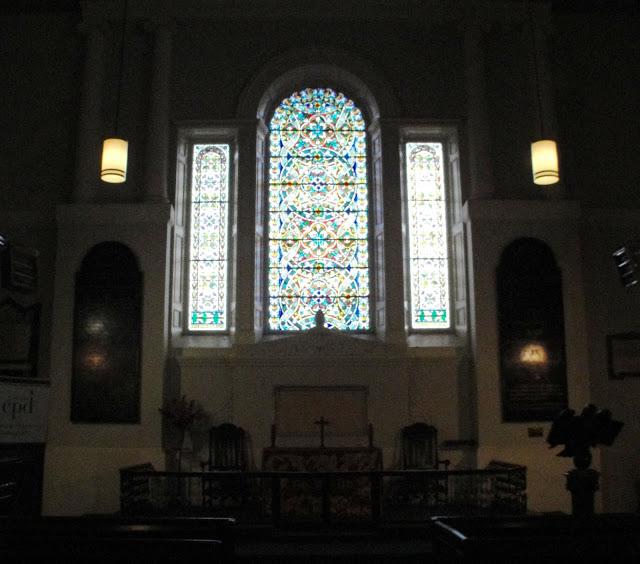 Beautiful stained glass window behind the alter at St Michan's. We were lucky the day we visited that it was really sunny outside. The effects of the light on the glass was stunning. 
The interior of the church is very plain in keeping with Anglican traditions. Nothing has changed much since Victorian times. It's worth stepping inside to see the beautiful stained glass window behind the alter and the intricately decorated organ. The main attraction of St Michan's lies beneath the church though...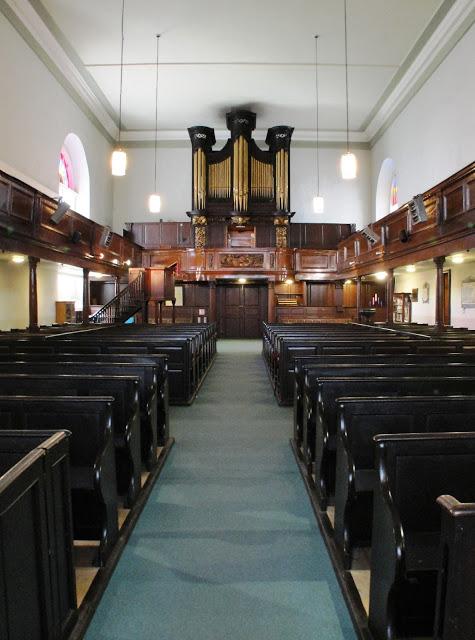 The ornate organ, if you look closely you can see that there are carvings of musical instruments along the balustrade in front of it.
Underneath the church are the crypts or vaults. The constant dry atmosphere has caused the bodies laid to rest here to mummify. Some of Dublin's most wealthy and most notorious former citizens have been interred here.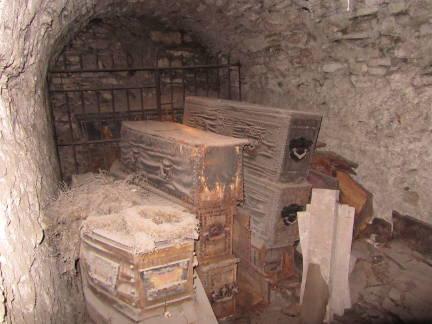 Some of the coffins in the crypt.
Most well known are probably the Sheares brothers, John and Henry, who were lawyers but also revolutionaries. They joined the United Irishmen in 1793 and took part in the ill fated uprising of 1798. They were arrested and sentenced to be hung, drawn and quartered. You can read their rather gruesome execution notice in the crypt beside their coffins.
The occupant of the crypt who gets the most attention though is The Crusader. (it was with this piece of information that I managed to lure my boyfriend to the crypt, all I can say is that he was mightily disappoint not to meet Batman... ) Someone has figured out that he was nearly seven foot tall. His height caused a slight problem, 700 years ago coffins did not come in a range of sizes, being so tall he presented a challenge to the undertakers. They overcame this by chopping off his legs at the knees and tucking them in under his femurs. When you go into the crypt you can clearly see his bones laid on top of one another.
Until recently visitors were allowed to shake the boney hand of The Crusader, that is, until one person was left holding a finger! Now all you're allowed to do is touch the top of his hand. It's said to bring good luck. I did it and I'm still waiting ...
The Crusader never actually seen the Crusades it just happened to be a cool name! He shares his vault with a four hundred year old elderly (well when she died at least) nun, a thief and another woman. The remains of these three are on view also.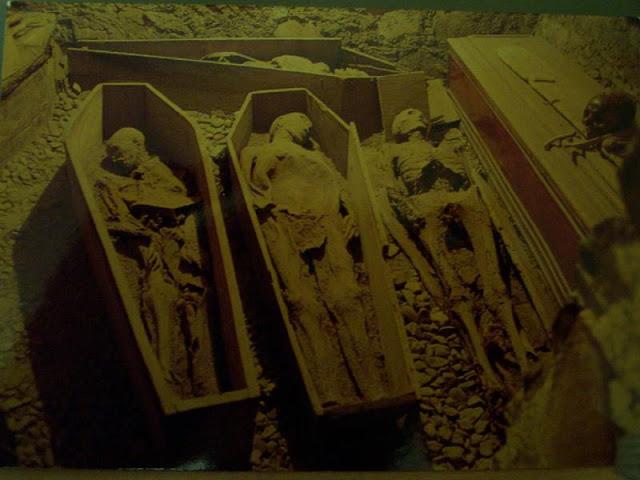 The vault of The Crusader. You can't actually see very much of him, he's at the back of the picture. For a really good look you'll have to venture down to the crypt yourself!
Be warned, a trip to the crypt is not for the faint-hearted. It's cold, dark and dank with awkward spaces, low ceilings and tricky steps. Actual human remains are on show here. Everything is unbelievable dusty. When we left we had the unshakable urge to shower! If you can brave all that though you are in for a really unique experience, one that you will have in common with Bram Stoker no less!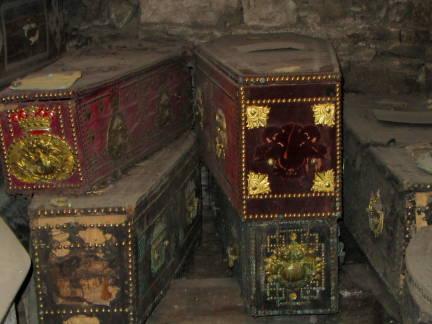 Other famous residents include Lord Leitrim. He was described as being "evil at it's worst" Apparently even his family didn't like him very much, he's occupying the least decorative coffin in this picture.
Finally, photography is NOT permitted in the crypt. It didn't stop many on my tour from snapping a few pictures though. To be honest I find that very rude. All the pictures from the crypt in this blog post have been taken from St Michan's website.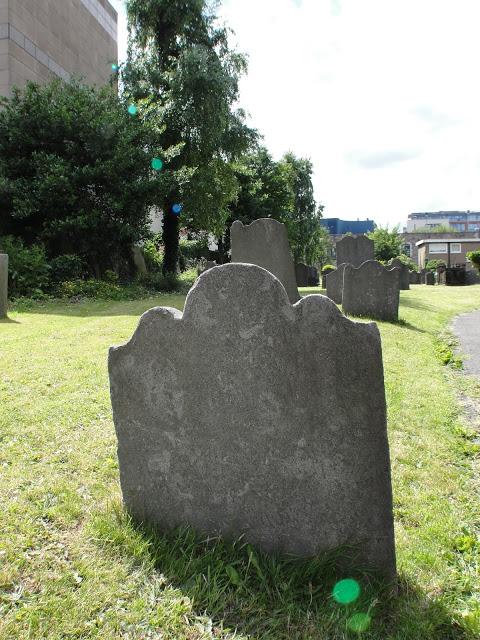 St Michan's stands in a small graveyard which visitors are free to wander through when the tour is over.
St Michan's Church
Church St
Dublin 7
01 872 4154
http://www.stmichans.com/