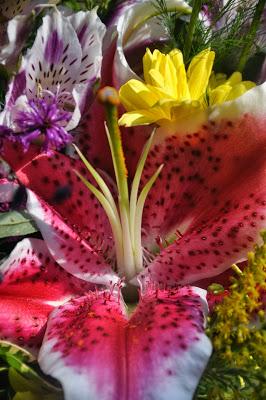 Yesterday was a lot better. The sling came off; my phone seems to be working despite its plunge into the dishwater; and I received these lovely flowers from a friend I did a favor for. . . the scent of the Stargazer lilies is heavenly!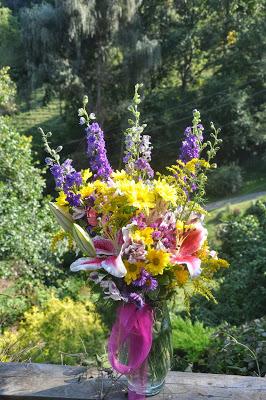 I love the way the florist worked in wild goldenrod and ironweed.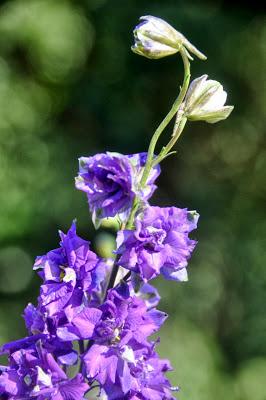 Are these purple beauties delphiniums or larkspurs? I've had no luck growing either, drat it!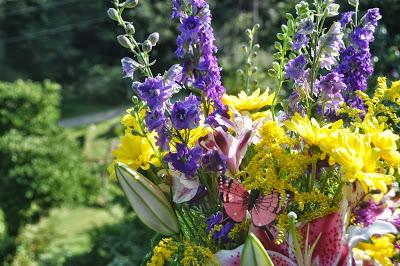 Such a beautiful bouquet!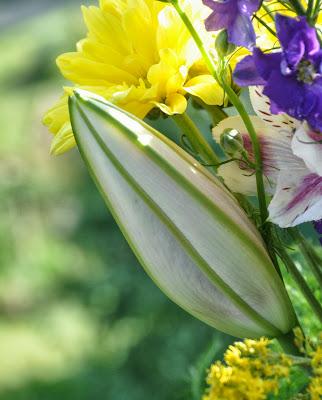 And those unopened buds tell me I'll be enjoying the lilies for some time!