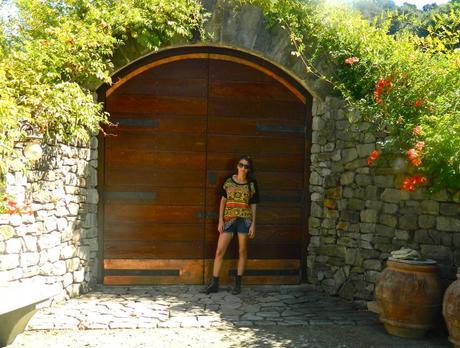 (my Grampa's beautiful wine cellar where all the goods are)
So after all the events we attended while on our little trip (San Francisco shopping, the Gala, & the Allison Krauss concert)- I was more than ready to chilll out and relaxation. My Grandfather lives in Sonoma, which is the perfect place to harness your inner chi. It is so incredibly beautiful there and the views of the mountains were amazing to wake up to every morning. Good thing I am heading back next month for Turkey Day, that place literally is the best escape from the everyday hustle & bustle.
Anyways here is a little run down of what I wore, where I shopped, and of course… what I ate!!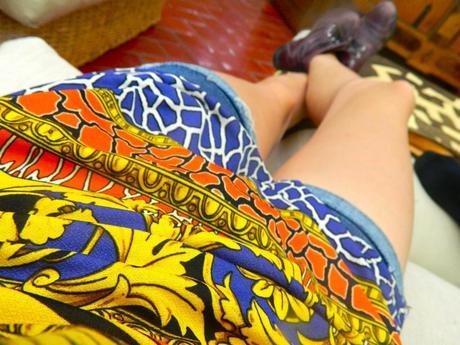 + Get the Look: Versace inspired shirt- similar style here, denim cuffed shorts- similar style here, vintage ropers (perfect for trekking around the countryside)- similar style here.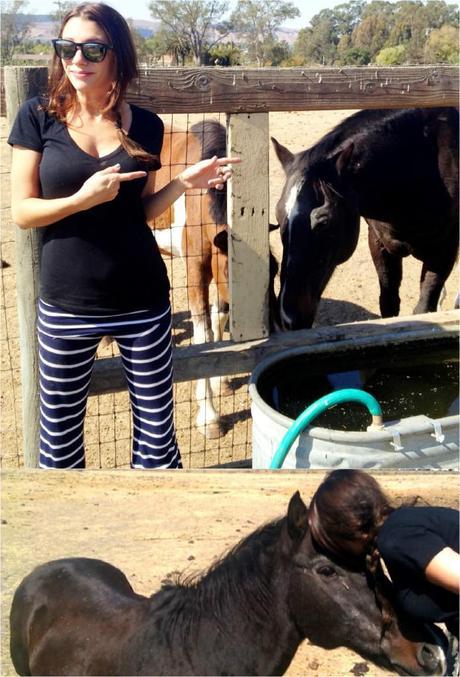 + When in Sonoma, pull over at just about any corner and stop to say hello to all the horsies. This one and I had quite the bond. Find my favorite lounge pants, with the perfect flare, here.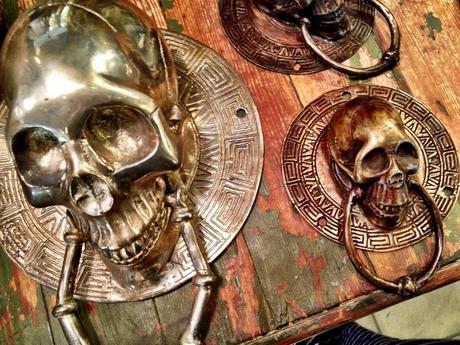 + Be sure to make a stop at Cornerstone Gardens. Not only do they have great stores (Artefact Design & Salvage and Zipper were insane- the skull door knocker were hard not to buy), but the gardens are like nothing you have ever seen before. Each garden was crafted by various landscape architects who include tons of sick sculptures- so if you are searching for some flower gardens- this is not the place for you.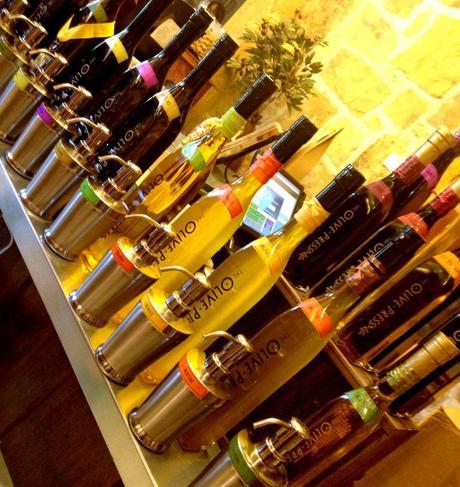 + While at Cornerstone, ask anyone who works their for directions to The Olive Press. Okay okay, this may be an endorsement as my Gramps owns the place, yet it is a staple of the city & a must see (the oil tasting is delish). Not to mention, the Benzinger Winery is adjacent, so you can get your drink on as well. Ask for the wine in a chocolate shot glass… trust me on that one.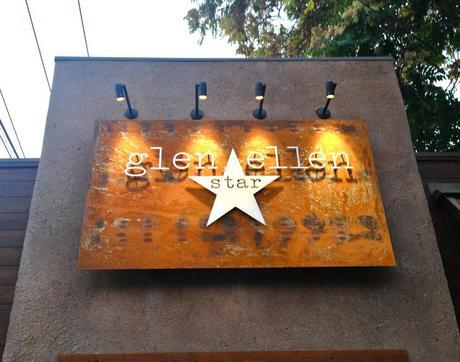 + Assuming at some point you get hungry on your trip, which I am guessing you will, eat at the Glen Ellen Star. I think I can safely say that this restaurant makes my top 10 list. I recommend to taste all of the wood oven veggies, they were insane and went great with the prosecco!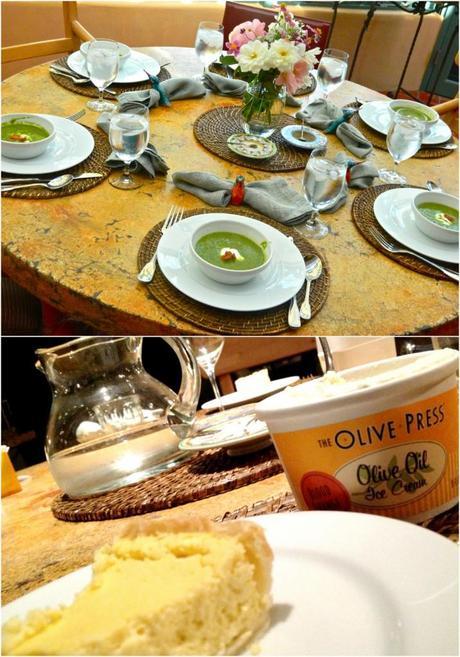 + Above is the number one reason we don't eat out much when in Sonoma. Patricia has been working for my Gramps for year, and she is one hellufa cook. Every meal she sets the table beautiful and serves us things that are only seen on cooking shows.
+ Some things on the menu: a cold gazpacho soup with a dollop of sour cream and roasted pepper sauce, fig tarts (not shown), and a delishh lemon goat cheese cheesecake… which we paired with insane blood orange olive oil ice cream. Did you know a drop or two of olive oil in your ice cream makes it creamier and more delicious than ever. Just a tip…
Now that is enough about my travels… hope you enjoyed my little photo diaries.