There has been a lot of hype about the Caribbean island of Antigua recently, thanks to Nicole Scherzinger and the X Factor, so we thought we'd take a look at some of the other lesser known A-list destinations for a holiday with a difference. (Photo "Antigua Countryside" by bawhitley)
Antigua
Nicole Scherzinger took her girls to Antigua in the recent X-Factor judges' houses episode, causing a flood of online searches to the luxurious Caribbean island. Other celebrities such as Oprah Winfrey and Pierce Brosnan have also been holidaying on the island and Oprah even declared it one of her favorite holiday destinations. Antigua offers a whole host of Caribbean special offers fit for celebs, such as deluxe resorts, 365 stunning beaches, an array of water sports and plenty of history and heritage.
Punta del Este, Uruguay
Little-known Punta del Este on Uruguay's coast used to to be the place to be and be seen in South America back in the 1950s, today however it's making a bit of a comeback and is reportedly a favorite holiday spot for Shakira, George Clooney and Naomi Campbell. Here, it's all about long golden beaches, designer shops, and high class restaurants.
Hvar, Croatia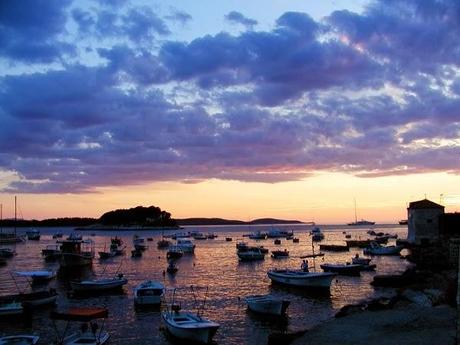 Croatia's island of Hvar has been put on the A-list map over the past few years thanks mainly to Beyonce and Jay-Z. The couple have holidayed on the beautiful Adriatic island and Beyonce even made one of her music videos there. It was also reported that the couple named their daughter after a tree that Beyonce saw there. Blue Ivy was even given an honorary citizenship by the mayor of the island, which boasts stunning beaches, glitzy clubs and resorts and plenty of history with old fortresses and ancient architecture. (Photo "Harbor Sunset" by emc)
Formentera, Spain
Spain's Balearic Islands of Mallorca, Ibiza and even Menorca are very well known holiday destinations and have been attracting all types of holidaymakers for many years now, from clubbers, to those who love nature and hiking. Little is often said about tiny sister island Formentera though. Home to some of Spain's best beaches and stunning scenery, celebs such as Michelle Rodriguez and Kate Moss have recently discovered it as a great place to go and get away from the crowds.
Sardinia, Italy
Quaint and charming Sardinia, full of lush green mountains, small medieval villages and secluded coves is also surprisingly attracting A-listers as Naomi Campbell, Leonardo DiCaprio, Peter Crouch, Abbey Clancy and Geri Halliwell, who have all been spotted holidaying on the Mediterranean island in recent years. Activities on the island include diving (the area is famous for coral), discovering Neptune's Grotto, hiking, kayaking and exploring beautiful towns such as Alghero and Bosa.